The Ladies of SPN Convention is fighting for gender equality on television
If you walk into any given Supernatural convention, the audience will have a strong female presence. The cast? Not so much.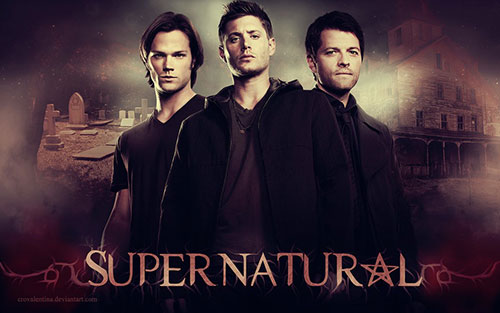 Image Source: tiavalentina via DeviantArt
The top seven longest recurring characters on the show are all men and, not including Sam and Dean, the longest recurring female roles (Ruby and Lisa) are less than 1/5 the length of the longest recurring male role (Castiel). Some viewers have actually stopped watching because they're tired of seeing their favorite female characters killed or injured to further a male character's plot. So what can we do about it?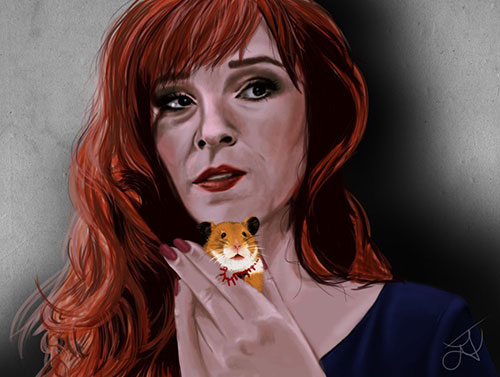 Cora Idle felt the same. She's been a Supernatural fan for years, but she wanted more. She longed for female characters who lived to see the next episode and male characters who didn't need to be morons to make their female counterparts look good. She wanted to be able to pick the brains of the talented actresses she admired but never saw enough of. Thus began the idea for the Ladies of SPN Con.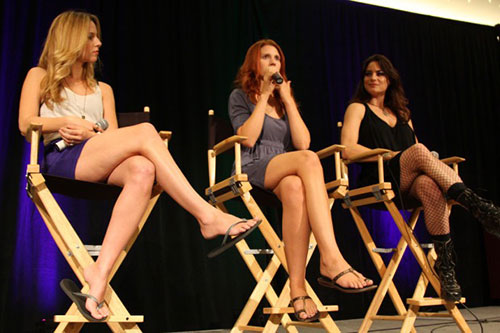 Image Source: Indiegogo
The Ladies of SPN Con will be a way to celebrate the characters and actresses that have come and gone over the last ten years while highlighting the lack of gender equality and representation in the story lines. The convention will host Q&A's with actresses from the show, autographs and photo-ops, a dealer's room, and much more. Any money the convention raises will be donated to over ten different charities.
Cora Idle and Deb Counts-Tabor, the Chair and Vice Chair of the Ladies of SPN Con team, gave us the down low on the event:
Worship the Fandom: How many people are you expecting to attend the Convention?
Deb: I think we would be happy with 500 people this first year!
Cora: It'll depend greatly on the time of year and any competing conventions. Likely it'll also greatly depend on how many we're able to confirm on the guest list. If we got 300 guests our first year, I would be happy.
Worship the Fandom: How many actresses are you hoping to host at the convention?
Deb: As many as we can get, of course, but that will be determined by cost and schedule.
Cora: Our original intention was about 25 guests. Several of the panels would be combination panels for the sake of time and interconectedness in roles.
Worship the Fandom: How long have you ben organizing and planning the convention?
Deb: Just since Spring - it feels longer!
Cora: Altogether it's been about two months. Likely it'll be a lot longer, because we've still got quite a bit of work to do.
Worship the Fandom: Who has been your favorite female character on the show and why?
Deb: My personal favorites are Ellen, later seasons Meg (because I like her conflict between good and evil), and Lisa.
Cora: This is always the hardest question, and one that we keep getting asked! My personal favorite is Ellen Harvelle, though it's hard not to imagine Ellen and Jo as two parts of the same coin. It's not often we get to see badass women, but it's made even better by a badass mother-daughter duo.
Worship the Fandom: Why did you choose to donate the remaining money raised as opposed to saving it for future Ladies of SPN events?
Deb: That's something that wasn't made more clear early on - we will be donating a PORTION of it, and keeping some seed money aside so that this can be a continuing event.
Cora: Deb is right in this -- our intention is to try and continue this convention past its infancy. That said, if the turn-out ends up being equal or less on the second time around, it's likely we will donate. The intention behind donation is that we, as a small group of fans with a singular mission, are not in it for the money. We are not trying to make this our full-time jobs where the income is our bread and butter. We are out to make this an experience for the fans. We hope they're as excited and interested in doing this as we are.
Worship the Fandom: How much support are you receiving from male SPN fans?
Deb: I think that the guys have been very supportive!
Cora: Honestly, unless someone deliberately announces their gender, our assumption is that they're on the same page and equally interested in getting on this! It's not often that these women are even invited to the convention circuit, so it's definitely a unique opportunity!
Worship the Fandom: How do you think the Ladies of SPN Convention will affect the representation of women on Supernatural and on television itself?
Deb: This first year? Probably not at all. As we grow, though, I'd like to see this be something that really catches the industry's eye and gets them to realize that women as more than plot device are wonderful.
Cora: Whenever something starts in this fandom, people notice. Even if it's something small, you can they'll hear about it down the grapevine at some point. That's what's great about this fandom in general. Projects like ours, they draw the eyes of the people in the writing and editing rooms. It may be small changes at first, but our hope is that they'll see how much we want more women in leading roles, in active roles, both on screen and behind the camera.
The Convention is donation based, and they need your help! Check out their Indiegogo page for more details on the event and how you can help. Once they hit their funding goal, they'll offer a code for a livestream of the event and access to private chat rooms where people who cannot attend the convention can ask the actresses questions in real time! Take a look at their website for a taste of what these women have to offer.