Bloody Brilliant British Fandom Gifting
Shopping for someone who is all about Britain? Chances are they've binged on Black Adder and Doctor Who, and don't need to be told who is going to be on this week's Graham Norton Show. Earl Grey? Yeah, they drink that… by the gallon. If you're looking for something fresh and inventive, here's everything you could possibly need to surprise the discerning England-lover in your life.
The Sherlock Christmas Special (or, the Victorian Special, in fandom circles) premieres on New Years Day and a lot of fans are nervous about it. Give the fan in your life some booze to take the edge off (and help with the NYD hangover.) The Pimm's Cup is a classic British cocktail for which every Anglophile should have the staples on hand. It's also essential to have a Pimm's cup at Wimbledon, or just after ducking inside in a rain storm. It's generally served in a highball glass, but any vessel that gets it to your mouth will do.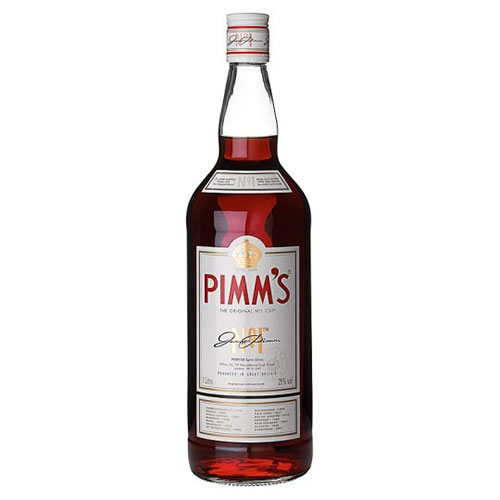 Pimm's No. 1: $23.99
750ml, available at BevMo and other liquor retailers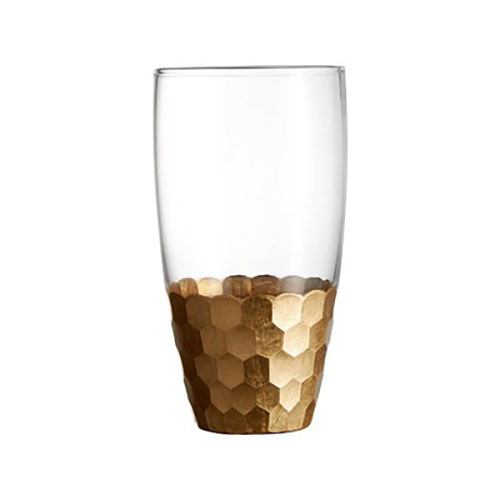 Toss in some ginger beer, mint and cucumber and call it a British Drink Basket!
Highball glasses, set of 4, $33.99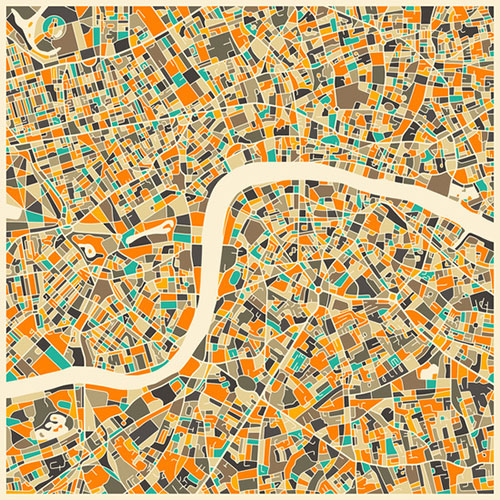 Does your recipient dutifully track down the exact London locations of important events in Doctor Who, Sherlock, Penny Dreadful and The Inbetweeners? Help them out (or perhaps confuse them) with a chic, colorful, modern map of London. The print comes in five different sizes (and can be framed, if you'd like.) The map is fun and funky and it's not labeled, making it a really interesting conversation piece for the wannabe Londoner in your life.
Art Print Map of London
Various sizes, $19.00-$64.00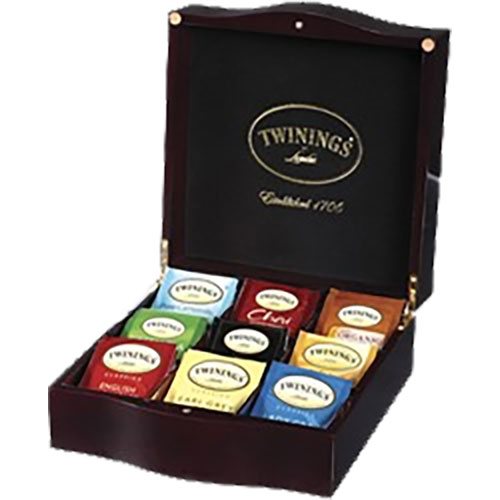 While Buffy's Rupert Giles wanted to settle down with a nice cup of Bovril, a nice set of tea is a way better gift for those with a BBC obsession. The original Twinings Tea Shop has been in the same location on The Strand since 1706, and their logo is the longest still in use. Twinings teas are available in most grocery stores, but if you're looking for something a bit more gift-appropriate, check out their tea sets, which come in six, nine, and twelve variety chests.
Twinings Nine Variety Tea Chest, $60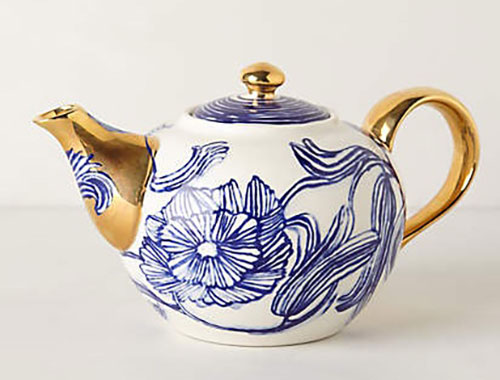 And your giftee will need something to brew their tea in, won't they? Classic teapots are a bit stodgy and old fashioned but there's no reason that your gift has to be. Keep it classy with something that even the Dowager Countess couldn't find fault with. Check out Ruan Hoffmann's bright and playful flowered teapot, perfect for entertaining, or for just brewing a pot for yourself.

Jardin Des Plantes Teapot, $68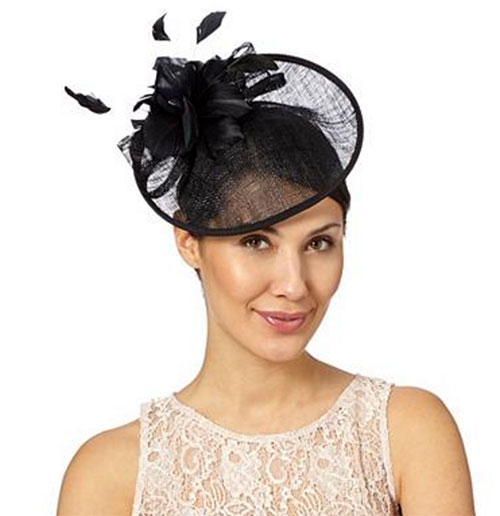 Every British woman is required (I am assuming, because every British woman I know has five!) to own a fascinator for a festive occasion. Play dress up like The Royals (but maybe tone it down from their style, just a bit, because WHOA!) Shop authentic British Debenhams for all of your fascinator needs. No need for a special occasion to don one; an evening of bowling can be made all the more classy by the addition of a fascinator.
Black feather corsage saucers, $48.00, Debenhams.com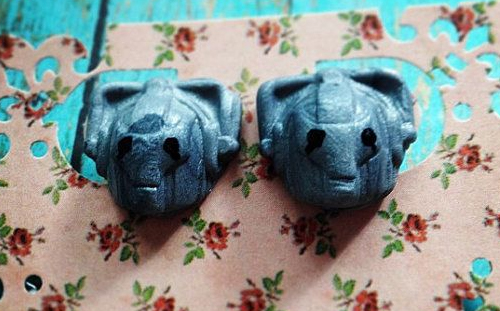 Speaking of accessories – some prefer less ostentatious fandom gifts. Chances are the Doctor Who fan in your life already has a sonic screwdriver, so win them over by gifting them these pretty-inconspicuous Cybermen earrings. These are totally passable for work…well, I'd wear them to work, anyway.
Doctor Who Cybermen Stud Earrings, $8.50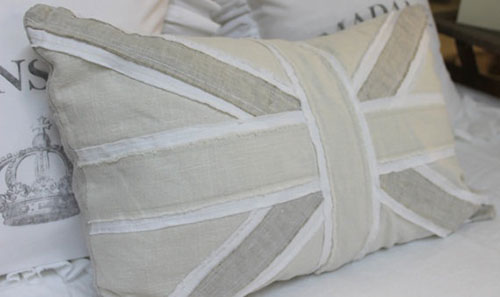 Let your Anglophile drift off to the best shipper dreams with a Union Jack pillow. The flag is pretty recognizable, so why not go for a more subtle pop of the Commonwealth. This low-key throw pillow made in linen is sure to please, and matches with more than the traditional red, white and blue.
Union Jack Throw Pillow Cover, $80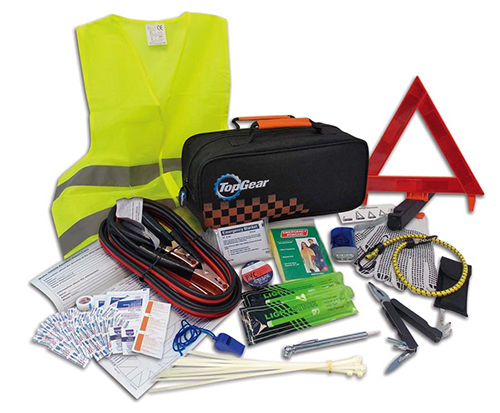 Everyone, and I mean everyone, has seen Top Gear at some point. Whether they tuned in to see Tom Hiddleston blaze around a track, or are genuinely interested in cars, the "official" roadside assistance kit is great for anyone who owns a car. And you don't even have to drive on the left side of the road.
Top Gear: Premium Roadside Assistance Kit, $39.98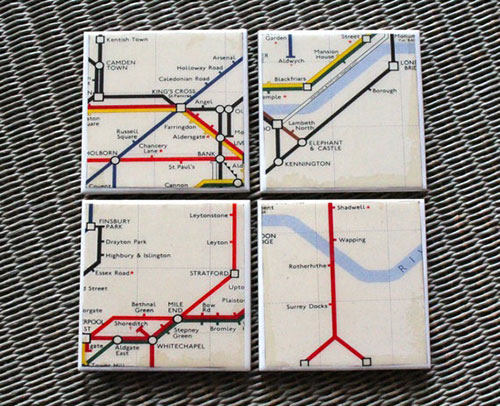 The everyday Anglophile will no doubt need something to rest their cup of tea or their pint of lager on. Especially if they're binging on Peep Show. (Actually, Mark would almost certainly insist that Jez use these coasters; he's so particular!) Made from durable ceramic tile, they feature various map images of London's Tube system.
Set of four London Tube Map coasters, $18.52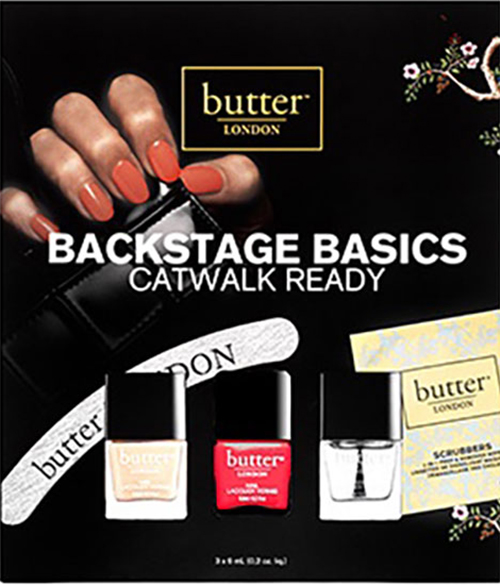 For the Skins fan who is prepping to marathon all seven seasons on Netflix – why not give them all they need for a Butter London Mani-pedi party? These cosmetics are vibrant and posh, and won't cost you too much dosh. Their shades carry British names like Snog, Smashing, Hen Party, and Primrose Hill. Their lip shades are "Bloody Brilliant" and their nail varnishes are non-toxic.
Backstage Basics Catwalk Ready Nail Kit, $29.00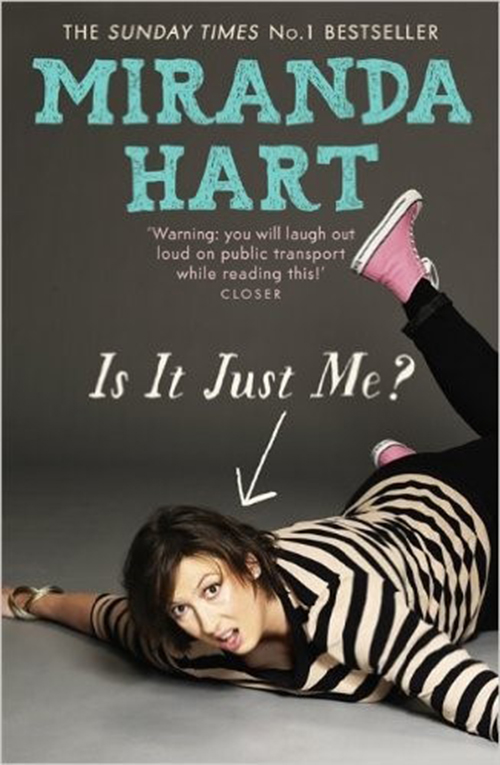 Miranda Hart is the funniest woman in Britain. From her self-named sitcom to stints in Call the Midwife and the wildly popular film Spy, she's a British comedy staple. Give the gift of her book Is It Just Me? which is wickedly funny, and laments the foibles of adulthood.
And why not buy it directly from the publisher in Britain? Hardback costs 20 pounds.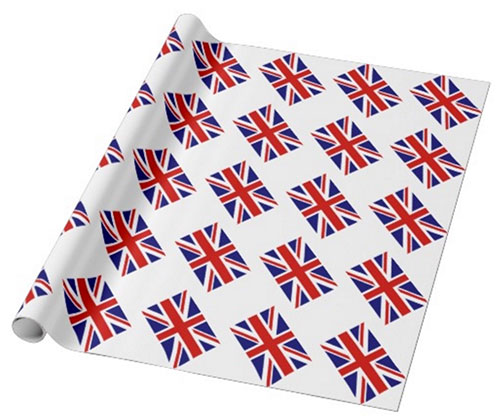 Whatever you end up getting for your friend who is obsessed with all things Britain, wrap it all up with some Union Jack wrapping paper, because why not, right?