A Holiday Gift Guide for the Fandom Impaired
It's that time of year again. The bells are jingling. People are decking their halls. And, no doubt, somewhere someone is roasting some chestnuts. Christmas season is upon us, and people are scrambling to get those last-minute gifts. As we all know, sometimes it can be a bit rough getting gifts for people. Sometimes, you're just not into what your other fandom friends are into. Or maybe you want some tips on what to get your geeky friend.
Well, never fear, Worship the Fandom is here for you! Check out these fantastic options. Some are pricier than others, but some can make fantastic stocking stuffers or be those big love gifts all on their own.
Want something that's relatively cheap? And currently on sale for $10? Check out Funko Pop!'s line of figurines. They're sure to warm the geeky hearts of fans everywhere. The great thing about Funko Pop!'s figurines is that they span fandoms of all sizes – from mega fandoms like Disney, DC Comics, and Supernatural, to small fandoms like lovers of horror films. Check out one of the figures here:
FUNKO POP! MARVEL: DANCING GROOT BOBBLE ACTION FIGURE
Currently: $7.10 on Amazon.com.
Description: This is Groot. He's a dancing bobble head and he's adorable.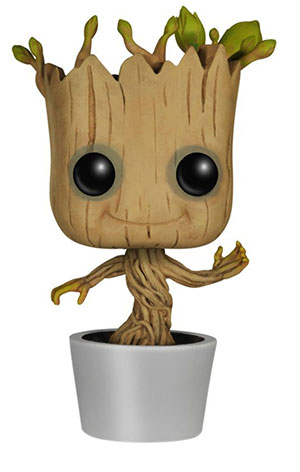 If watching Guardians of the Galaxy made your giftee's heart swell and when the credits rolled up watching the dancing baby Groot filled them with glee, having this dancing baby Groot on their desk will make their life.
Marvel not their thing? That's totally fine! Here's some samplings of other fandom figures available:

And there's more! So, run to Amazon and check it out.
Okay, so, maybe figurines aren't their thing. But are they into art? There are some incredible artists in these fandom communities doing fantastic work available for you to purchase. Sure, sometimes it can be a little bit pricey, but if you're looking for something that might make more of an impression, then check out some of the following suggestions.
Among several options, there are two really great sites at your disposal: Society6.com and Fineartamerica.com.
ART PRINTS FOUND ON SOCIETY SIX
MOBY BY TERRY FAN
Currently: $19.00
Size: 8" X 10" MINI ART PRINT
Framed: $36.00 (10" X 12")
Description: This print is inspired by the book Moby Dick. In many fan art communities, this might be considered a movie poster, but it could also be an alternative book cover.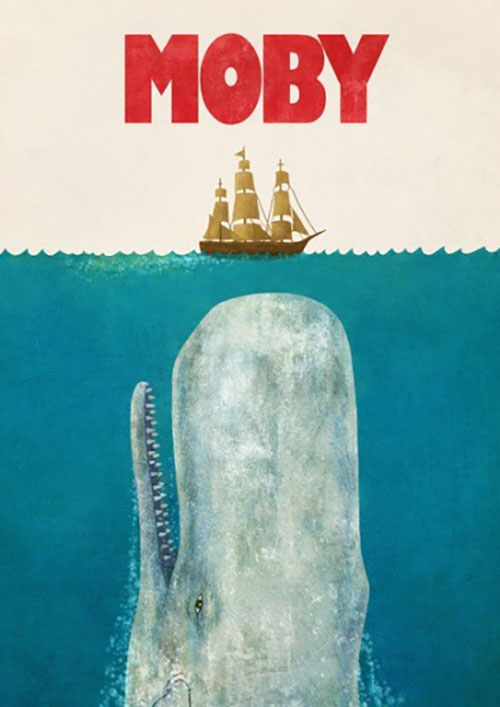 Either way, it's beautiful and vibrant and a wonderful idea for someone who loves classic literature. Everyone has that book nerd in their life, and this might be a great chance to give them something they'll appreciate!
VICTORIAN WARS BY TERRY FAN
Currently: $19.00
Size: 10" X 6", MINI
Description: Got a classy Star Wars fan on your hands? This would be a perfect time to help them add a bit of pinky up flare to their apartment! Who doesn't love a little period Star Wars? It's fun, a statement piece, and a conversation starter.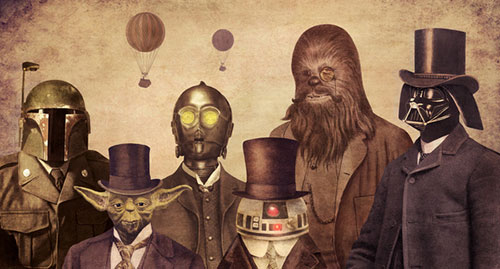 SCARE BEAR BY TERRY FAN
Currently: $18.00
Size: 8" X 10" MINI ART PRINT
Description: Want a little something from your childhood? Check out this modern, grown up take on the CARE BEARS. Bright, colorful, and great for the man or woman with a sense of humor.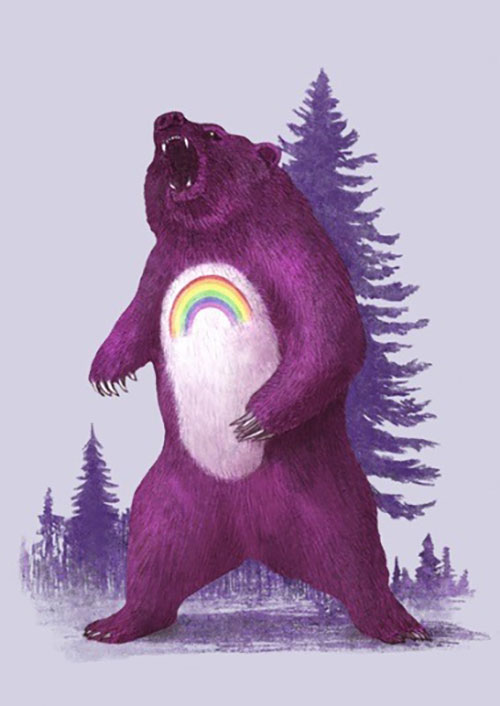 The above examples are all from the same artist, Terry Fan, who has an amazing shop on Society6 that's worth checking out. But while you're there, do some exploring and you'll be sure to find the perfect print for your giftee.
But if the prints seem a little too pricey, never fear! Many of the art prints have other items connected to the art like pillows, cups, iPhone cases, and t-shirts.
Does your Secret Santa giftee love Cosplay, but can't be decked out in the perfect head-to-toe costume at work? Time to get some Everyday Cosplay items!
Is Supergirl their spirit animal? Do they wake up every day and think: What Would Barry Do? Or, hey, maybe it's for you. Who says you can't buy yourself something special for Christmas? We'll be highlighting a few sample products, but the sky's the limit for Everyday Cosplay.
SAILOR MOON: MOON PRISM CRYSTAL PENDANT
Currently: $24.99 on Amazon.com.
Description: I love Sailor Moon and I have a ton of girlfriends who love Sailor Moon, too. I guarantee you any girl who ever wanted to be Princess Serenity always wished they had their own Silver Millennium Crystal to wear around their neck. And now they can! It's gorgeous and, sure, a little flashy, but with the right outfit it could make a splash.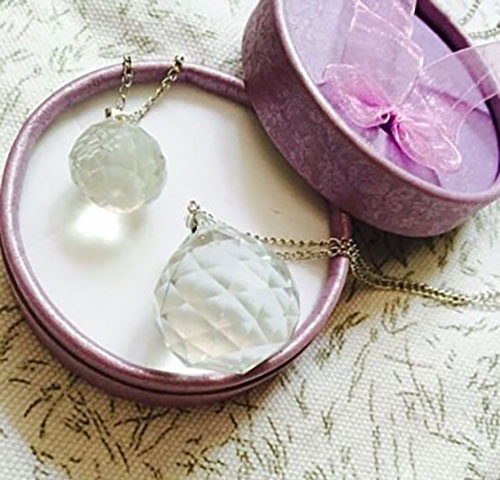 SAILOR MOON: MOON GALAXY NECKLACE
Currently: $18.99 on Amazon.com.
Description: This Moon Galaxy Necklace is even more subtle than the Silver Millennium Crystal. With a star and a crescent moon, no one might suspect the significance. Plus, that galaxy gem gives it enough sparkle and color to make everyone admire its beauty.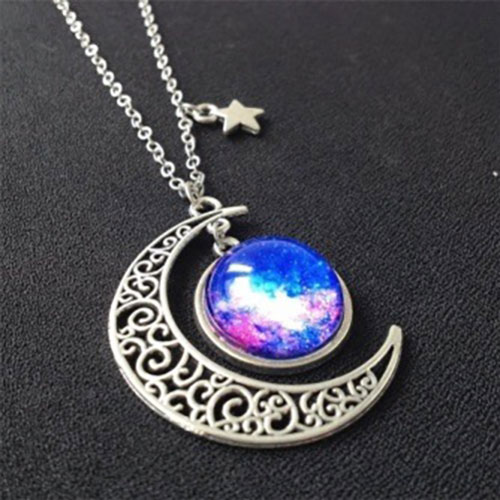 THE FLASH NECKLACE
Currently: $20.00 on Etsy.com
Description: Maybe Sailor Moon isn't your giftees' thing. How about the Flash's trademark lightning bolt? Barry Allen is the consummate man of action and kindness. On more than one occasion, he's proven himself to be the heart of the team wanting nothing more than to do the right thing and bring criminals to justice. Who wouldn't want that kind of inspiration around their necks?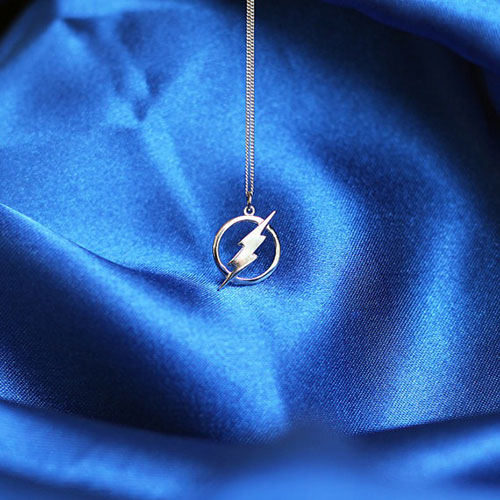 TUNGSTEN MASS EFFECT RING
Currently: $34.99 on Etsy.com
Description: These rings are definitely wearable by both men and women. Even guys can take a little fandom with them when they go out into the world. It's sleek, it's modern, and it's really freaking cool.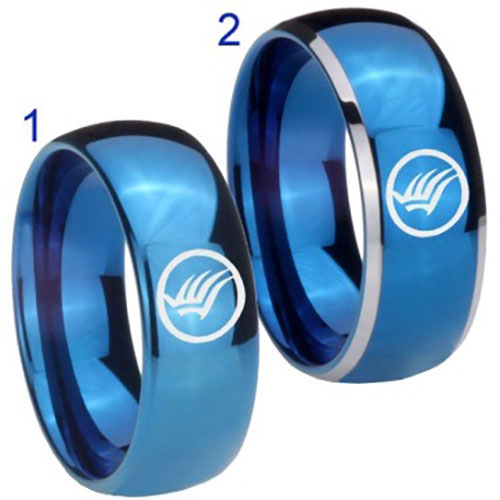 DRAGON AGE: VIKING BELT
Currently: $39.29 on Etsy.com
Description: Dragon Age is a big fandom. From the Video Games to the Table Top Game, you'd be hard pressed not to find at least one or two diehard fans who are itching to take a little piece of Ferelden with them (and, y'know, spend their days thinking of the beauty of Cullen or Dorian). Now you can. This belt is a perfect piece for some Everyday Cosplay. Stylish, sleek, and with just enough personality that your giftee will marvel at your attention to detail.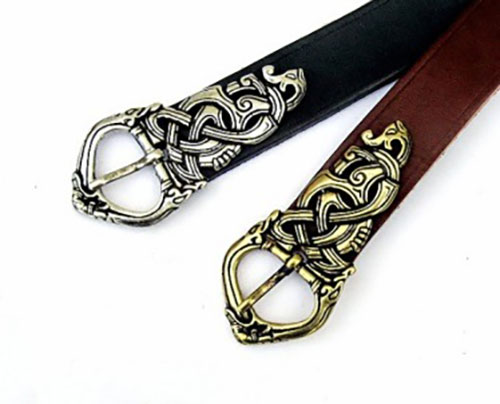 ARROW SLEEVELESS HOODIE
Currently: $31.00 on Etsy.com
Description: Inspired by Oliver Queen's costume in CW's Arrow, this is a great way to bring some of his chutzpah into everyday life without arousing too much suspicion. (And hey, they come in different colors if you're not getting a gift for an Oliver lover, maybe Red Arrow, Merlyn, or Speedy's more their speed!)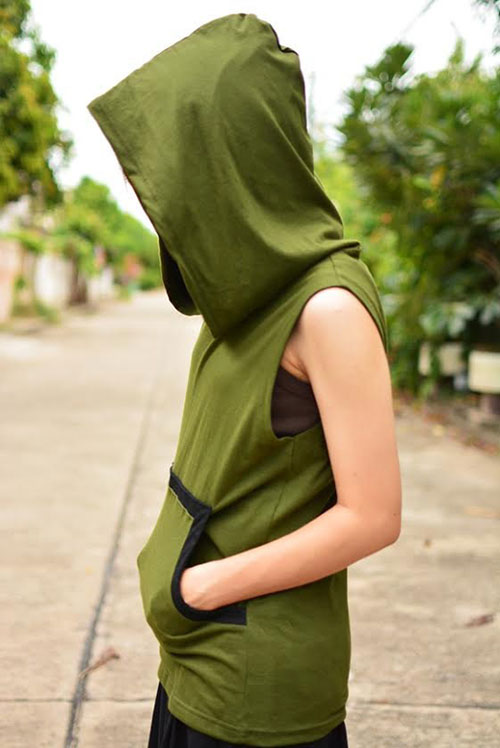 The great thing about fandoms is that they are seeped with creative, clever individuals who will make it easy for you to find the perfect gift for your loved one.