How '90s cartoons empowered me to be a feminist
The '90s were a Golden Age for cartoons. Both Nickelodeon and Disney Channel were filled with countless hours of quality television. However, what made the '90s such a great time for TV was the iconic feminist cartoon characters produced that inspired me to ask for what I wanted, to not be afraid of myself, and to take on the patriarchy.
And it seems fan artists agree with me. Here are six '90s cartoons that empowered the millennial generation.
MOVE IT FOOTBALL HEAD
In 1996, televisions across the country rang with a voice shouting... "ARNOLD!" The voice belonged to Helga Pataki, the complex deuteragonist of the popular Nickelodeon show "Hey Arnold!" Seemingly a typical tom-boy, Helga Pataki was in fact an emotionally vulnerable poet that loved the title character. Helga's character proved that you could be both soft and tough, loud and introverted, feminine and rugged, etc. She was unapologetic in her actions and shut down unwanted advances from the awkward Brainy.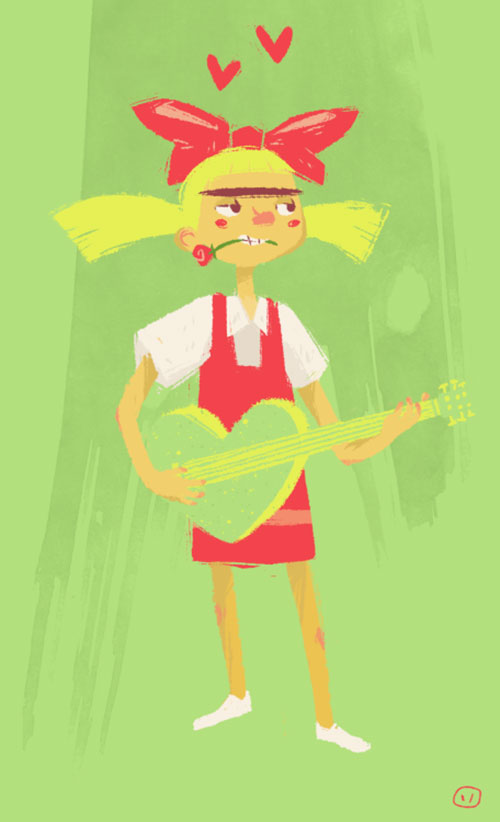 Image Source: Blueberry Thief Blog
Helga, we feel as if we've only scratched the surface of your power. I guess we'll have to pluck deeper, one unibrow hair at a time. Does anyone else wish for a Hey Arnold: High School Edition? We bet Helga's the head of the debate team, captain of the wrestling team, and prom queen to boot. You can have it all girl.
FUN ISN'T HARD WHEN YOU'VE GOT A LIBRARY CARD
D.W. Read is the younger sibling to famous PBS cartoon character, Arthur. Often viewed as a bratty sibling, D.W. taught pre-schoolers everywhere that you can say "No," to the things that make you unhappy. Who cares what other people think of you when you're living the life you want to live. This 4 1/2 year old took on spinach agenda pushing parents and is the original rocker of the bob haircut.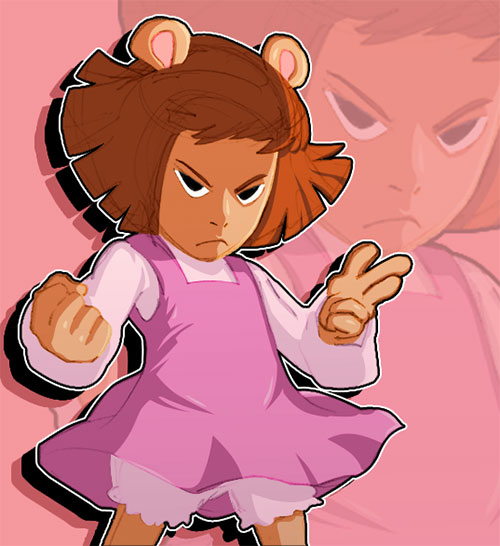 Image Source: Arthur PBS Land
We can only imagine what D.W. will accomplish in her adult life. While Arthur is living his simple life, D.W. is probably gracing a Broadway stage with her presence. Remember kids, being a diva isn't necessarily a bad thing.
SUGAR, SPICE, AND EVERYTHING NICE
Accidentally invented by Professor Utonium, the Powerpuff Girls are three little girls who also kick ass at night as superheroes. Seemingly perfect, these three little girls were more than just a cartoon trope. There was Blossom, the tactician and leader of the super group was kick ass in her adorable pink ensemble. Next, Bubbles was the sugary sweet and sensitive member of the power trio. Finally, Buttercup was the spicy and outspoken character that said what we all were thinking.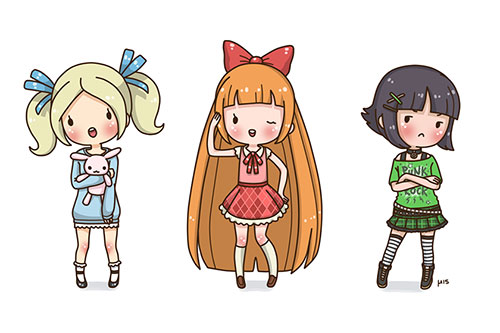 Image Source: Little Myuu Art
Each different in their own right, their flaws made them even more inspiring. The Powerpuff Girls taught me that you can be nice while being empowered. Also that we need more women to clean up man's messes.
OUR FAVORITE ASHLEY
It wouldn't be Saturday morning without the cartoon, Recess. Mainly because of playground tomboy, Spinelli. Ashley Spinelli liked to play outside the sandbox, getting into trouble with her misfit friends. Her parents gave her everything that she needed to be a typical elementary school student, but Spinelli laughed in the face of convention.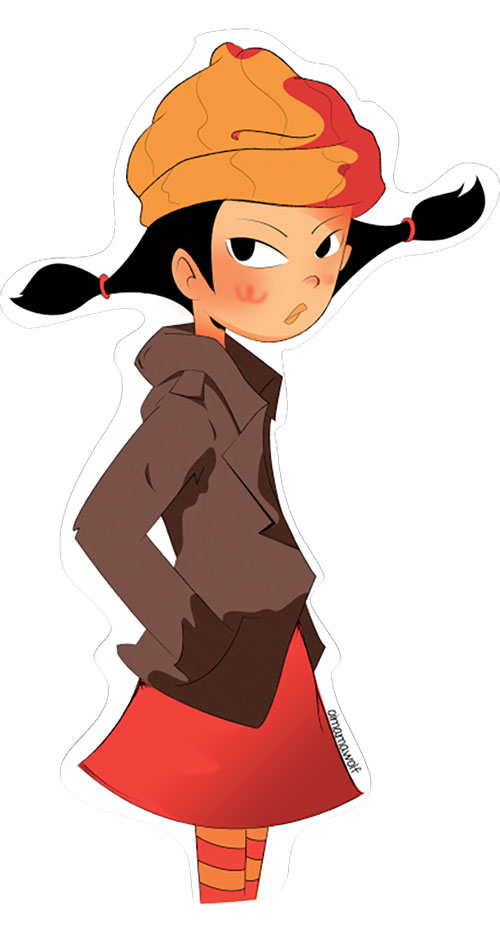 Image Source: Oi Mama Wolf
I clearly remember the episode where Spinelli was entered into the 4th grade beauty pageant as a joke and competed to prove everyone wrong. But her realization at the end of the competition was REVOLUTIONARY.
Video Source: YouTube
Not only did Spinelli win, but she won by being herself. By saying it was ok to be yourself rather than to be what others wanted you to be.
MEET THE CARMICHAELS
One of Nickelodeon's most famous cartoons might easily be the 90's hit, Rugrats. A hilarious comedy that showcased the world from a baby's point of view, Rugrats created numerous influential characters. However, the most forward thinking and mature baby would have to be toddler, Susie Carmichael.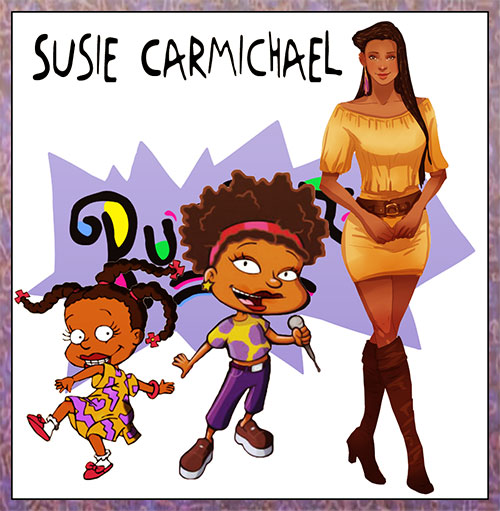 Image Source: Tumblr
Susie was an extremely talented toddler that always defended the younger babies from the tyrannical Angelica Pickles. She showcased that you can be a diva, a diva with class. She had no time for bullies or incompetence. If that doesn't scream role model I don't know what does?
SICK SAD WORLD
Sardonic, brainy, and monotone Daria Morgendorffer was the perfect representation of teenage angst in the 90s. Daria not only had the perfect zingers against the cookie-cutter kids of Lawndale High but she showed that it is actually cooler to be a misfit. She never squashed her intelligence and even made attempts to converse with her peers (often to no avail).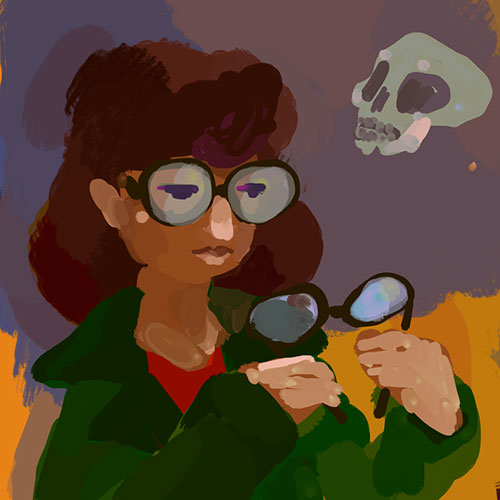 Image Source: It Was Future Sparkle
Daria's promise was that you can be whatever type in high school (or life) and be happy. You don't have to be angst-ridden to be a feminist but you do have to be self aware. I can only imagine the future Daria would've had in the 2000s! Perhaps a blogger for Upworthy?