The actress behind the new Buttercup PowerPuff Girl promises badassery
Rejoice, Millennials—your childhood is back! The PowerPuff Girls are scheduled to return to Cartoon Network in 2016 and we couldn't be more excited about it.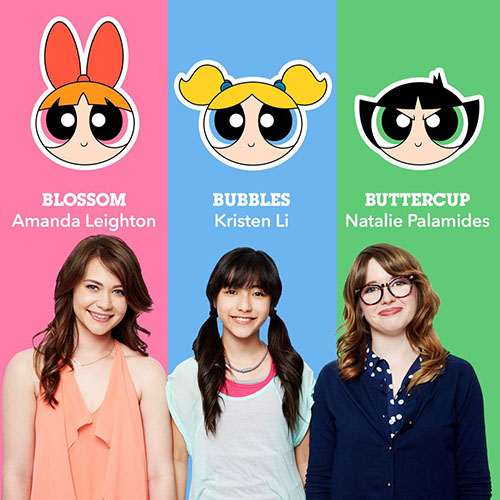 We managed to get a few quick words on the new show with the wonderful Natalie Palamides, the new voice of Buttercup! Find out what we should be looking forward to from the reboot and how she's feeling about bringing Buttercup's character back to life.
WORSHIP THE FANDOM: You're playing the most badass kindergartener on TV! Are you more excited or nervous to take over Buttercup's character?
NATALIE: Can I be both? I'm equally excited and nervous. Getting to play one of my favorite characters on a show I watched growing up is surreal, and I was beyond pumped when I found out I booked the role. I'm nervous, as anyone would be, taking on a beloved 90's character, and I could never replace the original. But we're not looking to replace, we're looking to put a new spin on it for a new generation, and I think everyone's really going to love it. Buttercup is still as badass as ever!
WORSHIP THE FANDOM: PPG has a huge fandom for years, back to the original cartoon in the late 90's/early 00's. Were you ever a fan of the original show?
NATALIE: I loved the original show, and grew up watching it, which is why this all feels like some sort of dream. Every time I look down and see the name "Buttercup" on my script, I have an urge to slap myself, but I don't, because people would think I'm crazy, which I am... but they don't need to know. Not gonna lie, Buttercup was my favorite character, so I'm looking forward to hopefully being some little weirdo's favorite character too.
WORSHIP THE FANDOM: What can we expect from the reboot of the show?
NATALIE: You can expect everything to be absolutely hilarious and insanely creative. The writers on the show are complete geniuses and I'm blown away by their scripts every week. There are some really fun new friends and villains, and they stay true to the spirit of the original characters like Mojo Jojo, Him, and the Mayor. Not to forget the artwork and animation, all of the artists are super talented, and did a great job of making the show look new while maintaining the original Townsville flair. You can also expect three really smart, cool, and strong girls, ready to save the day!
Natalie will be joined by costars Kristen Li and Amanda Leighton as the voices of Bubbles and Blossom, respectively. Roger L. Jackson will be returning as Mojo Jojo, and Tom Kenny will also return as the voice of the Mayor and narrator. Palamides, Li, and Leighton will be stepping into the shoes of the former voices of the PowerPuff Girls: Elizabeth Daily, Tara Strong, and Cathy Cavadini. Fans of the original show are definitely going to be piling on the pressure, but we have full faith that the girls will do it justice. Here's to a new generation of sugar, spice, and everything nice!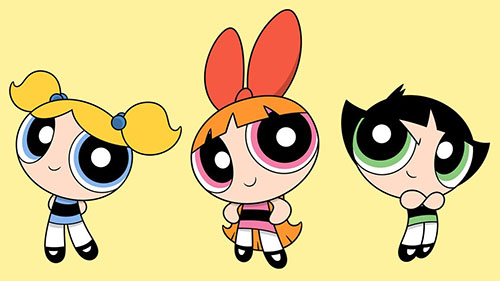 PHOTO SOURCES: