The funniest people on TV are all women right now
Yes ladies, it's Women's Herstory Month. And we'd like to take this opportunity to celebrate the women who lighten our lives on a daily basis. (Not that we needed an excuse.)
There remains the absurd misconception among some cretins the comedy world that women aren't funny. Even some of the greats still face this misogyny. In honor of these comedy-world half-breeds, we're honoring some of our favorite funny ladies through fan art.
Seasoned Veterans
We salute the women that have overcome the boys' club stereotype. Whether it's blue comedy, deadpan, or social satire, these funny ladies have proven that with hard work and talent, you can become a star.
Before she was Queen of Daytime TV, Ellen DeGeneres was a successful stand-up and star of Ellen. In 1997, DeGeneres came out as lesbian and so did her beloved sitcom character, making her the first openly lesbian actress to play an openly lesbian character. Talk about trendsetting.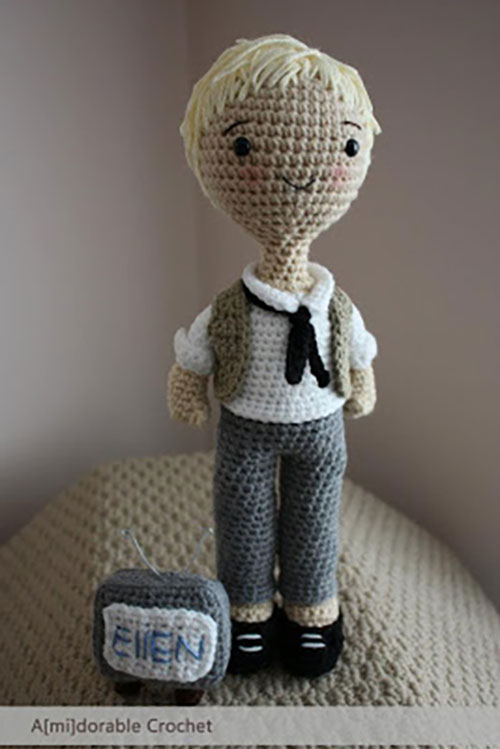 Image Source: amidorablecrochet.ca
An active stand-up for the past 27 years, Susie Essman has become a pro throwing insults at the patriarchy. Best known for her role on Curb Your Enthusiasm, Essman was able to hold her own against loudmouth Larry David. We almost screamed when she played Ilana Glazer's mom on Broad City. Not to mention we are excited for her new project, Dear Tabby. Keep on shouting, Susie!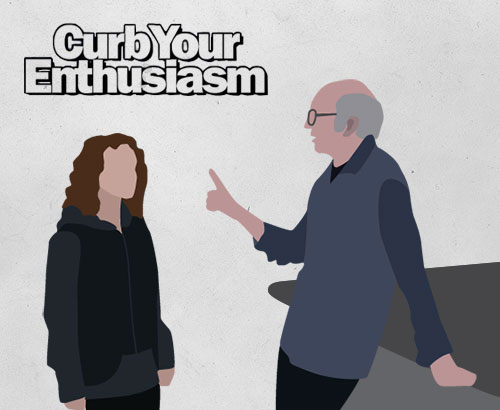 Image Source: kmkgraphicdesign.com
Last fall we lost the Empress of Blue Comedy, Joan Rivers. An active comedienne for over 50 years, Rivers was one of the most intuitively funny woman alive. Both an avid entertainer and philanthropist, Rivers' presence on our tv screens will be greatly missed.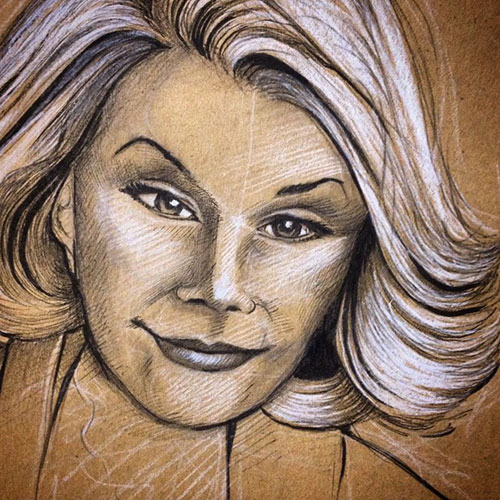 Image Source: nickmoscovitz.tumblr.com
It's Funny Because It's True
Millennial humor has finally flooded our television screens. The protagonists are loud, proud, and overly confident. The caricatures are ridiculous, but they slay because they hit so close to home.
Broad City, created by and starring the riotous Ilana Glazer and Abbi Jacobson, depicts the misadventures of best friends in their twenties living in NYC. The recipe might not sound completely original, but add a heavy pour of drug use and a splash of pegging, and you've got an outrageously fresh comedy on your hands. Both a critical darling and a fan favorite, we're not surprised that it's inspired some pretty badass fan art.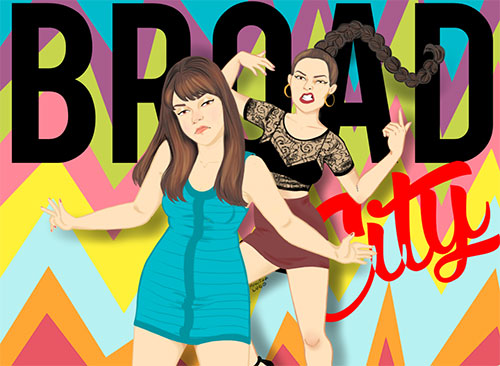 Image Source: maritzalugo.com
Mindy Kaling originally won over audiences as the superficial customer service rep in The Office. Now, as she stars/produces/writes her show The Mindy Project, she has not only given us another hilarious character but one that's a role model. Smart, stylish, and superior in pop culture trivia, Mindy's character is unapologetically self-involved, yet extremely empathetic. We love you Mindy, don't ever change.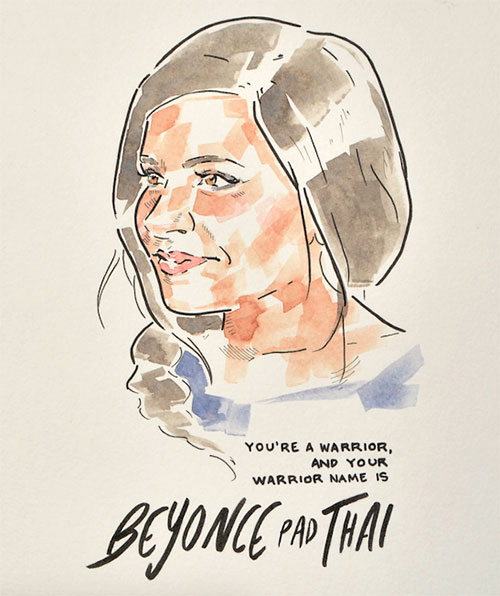 Image Source: lianakangas.tumblr.com
From SNL to Silver Screen
Since the creation of the show, women have been fighting to be heard on Saturday Night Live. In the early days, original cast member, Jane Curtin dealt with John Belushi being a complete misogynist. Belushi, viewed as one of America's greatest comedians, was firm in his belief that women are simply not funny. The show has been on the air for 40 years and has showcased some of Hollywood's funniest women. Here's to the greatest Weekend Update team and the genius behind the Target Lady.
Both Amy Poehler and Tina Fey have graduated from the Weekend Update desk to beloved films and television shows. From Mean Girls to Parks and Recreation to New York Times Best Sellers, Poehler and Fey have proven that they aren't going anywhere anytime soon.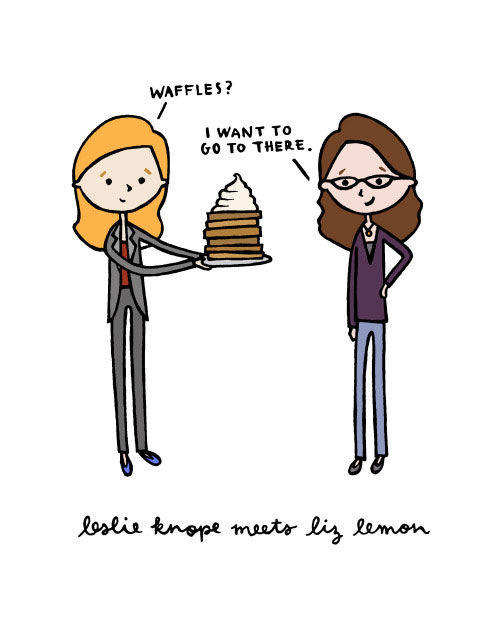 Image Source: spiropaperco.tumblr.com
Can we shout hallelujah for Kristen Wiig? The mastermind behind Eunice, Gilly, and the Academy Award nominated Bridesmaids, Kristen Wiig has won over America with her hybrid of subtle yet raunchy humor. Nothing says, LOL like shitting in a sink.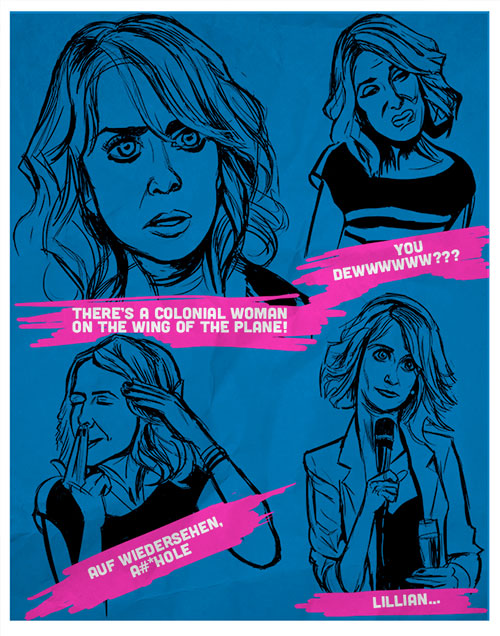 Image Source: ibtravart.tumblr.com
So the next time you find yourself thinking women aren't as funny as men, remember that this list of laugh-out-loud ladies barely scratches the surface of the talent in Hollywood.