#EverydayCosplay: Rock The Impala's classic style
You've already cosplayed as Dean Winchester, then Sam, then Castiel, then Kevin Tran… and frankly, as Supernatural goes into season 11, you're running out of new options. It's time to look at Baby. Here's a look you can wear both on the convention floor and into a roadside bar.
#EverydayCosplay. It's cosplay you can wear anywhere.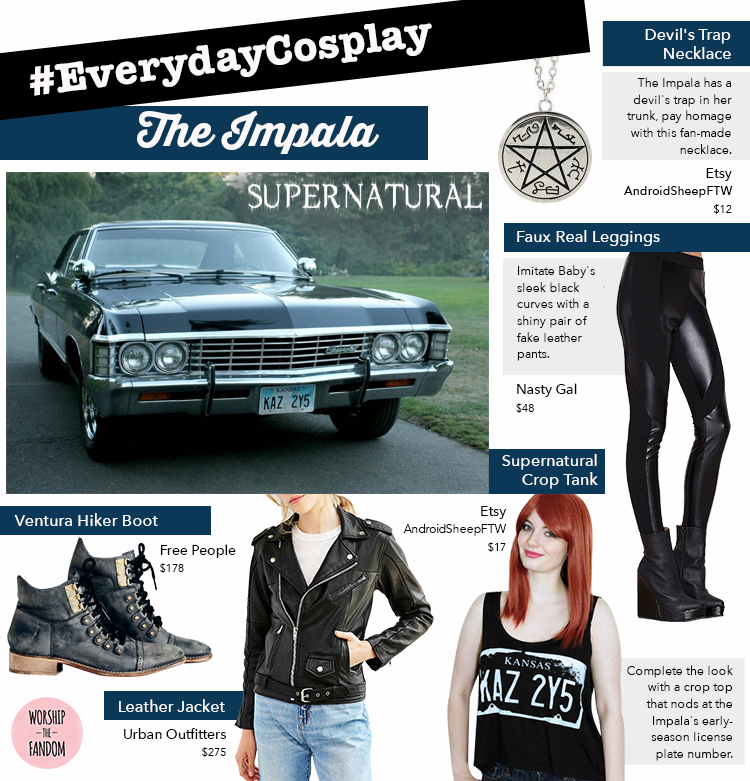 Here's where you can get the items:
Shirt: Etsy
Necklace: Etsy
Shoes: Free People
Jacket: Urban Outfitters
Pants: Nasty Gal
Tweet us your everyday cosplays @worshipthefandom.