The best new trend in fan art will have you reaching for a needle and thread
Fan artists have always been resourceful, taking their passions to any medium available to them — from painting to digital art to screen printing, and cross-stitching.
Man creates dinosaurs. Dinosaurs eat man. Woman inherits the earth… then makes Jurassic Park fan art.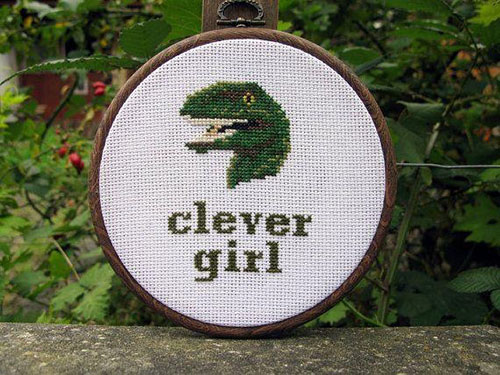 Image source: Etsy
Maybe the Ghostbusters should've thought of a nice throw pillow of the Stay Puff Marshmallow man, not the man himself.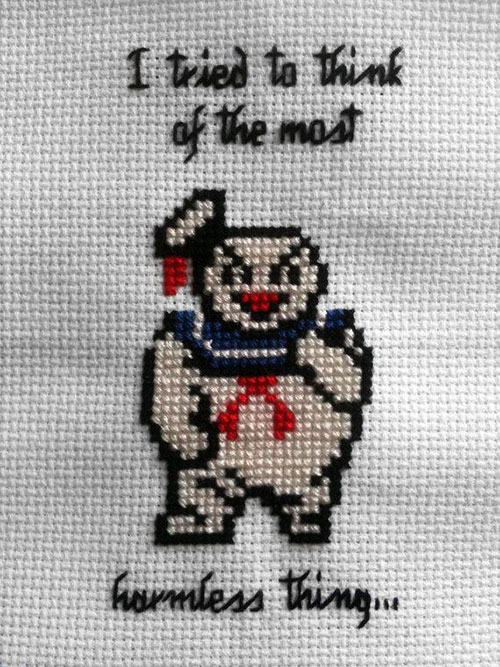 Image source: Etsy
Stitch my name.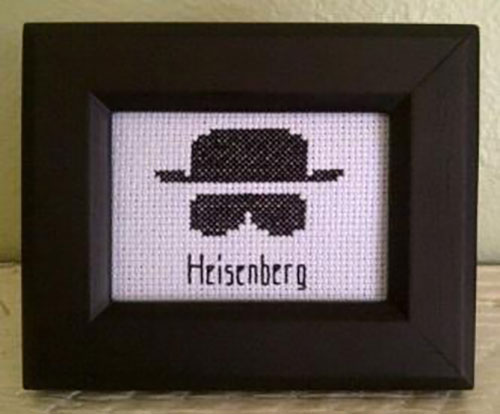 Image source: Pinterest
Old school art for an old school game, with a positive message!

Image source: Destructoid
Hey! Listen! Even Navi wouldn't be able to complain or offer advice about this piece.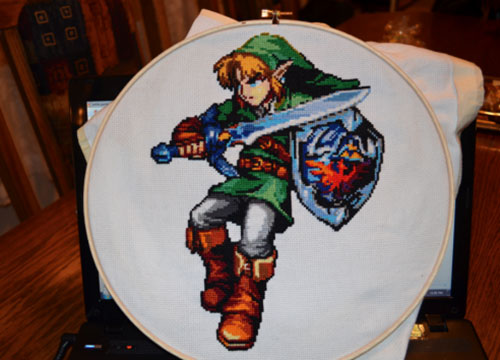 Image source: Zelda Universe
From a non-linear, non-projective viewpoint, it's more like a big ball of wibbly-wobbly, timey-wimey…. threads.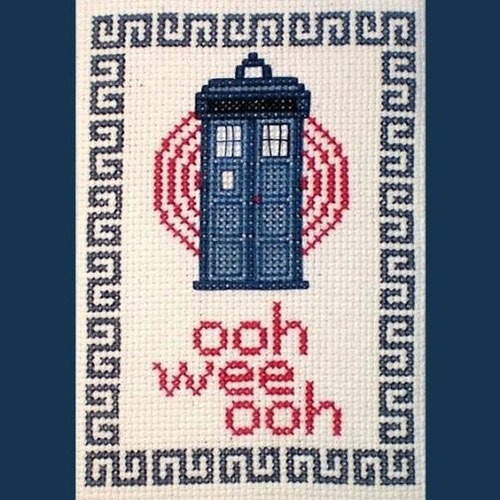 Image Source: PinsToPins
That means it's time to huddle peacefully inside by the fire making more fan art, and not worry about every character you love dying, right? Right?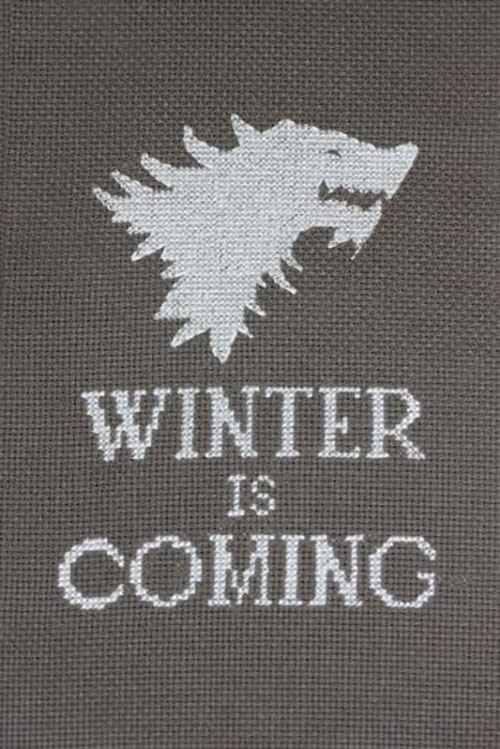 Image source: Pinterest
This one could easily be stitched onto a jacket, making your everyday cosplay game strong. Or, you know, wear it as a sign of rebellion against a post-apocalyptic, domineering government. Your choice.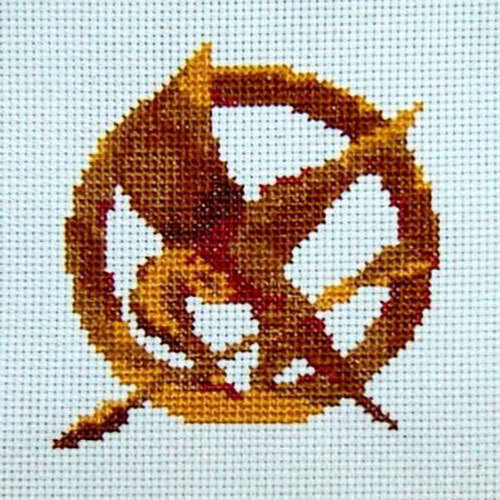 Image source: Pinterest
Swish and flick? More like over and under, am I right? (And yes, I know that this one's not technically cross-stitch, but it's too cute not to include.)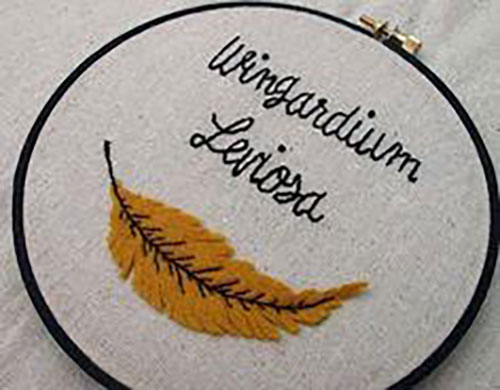 Image Source: Mega Curio