Fan art pick of the week: Genderbending Supernatural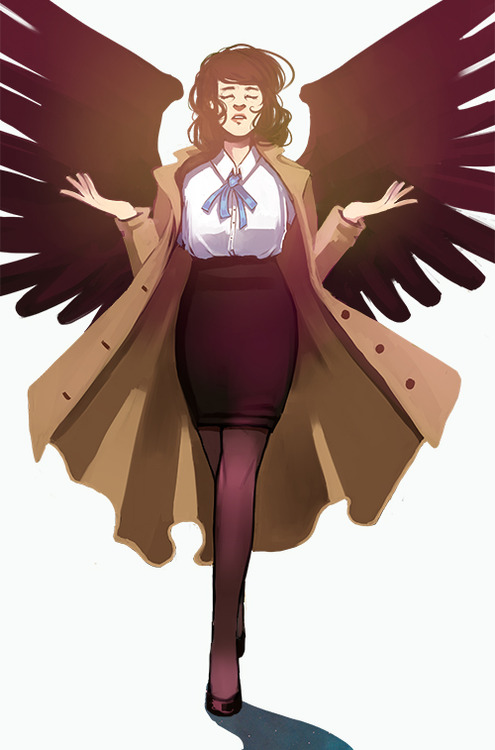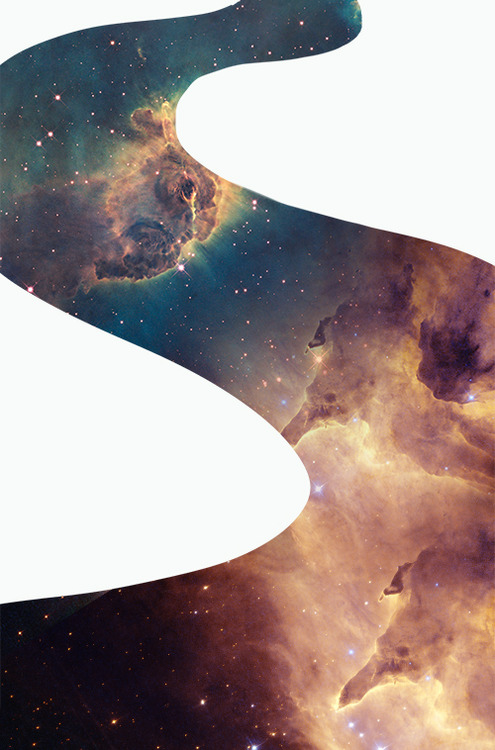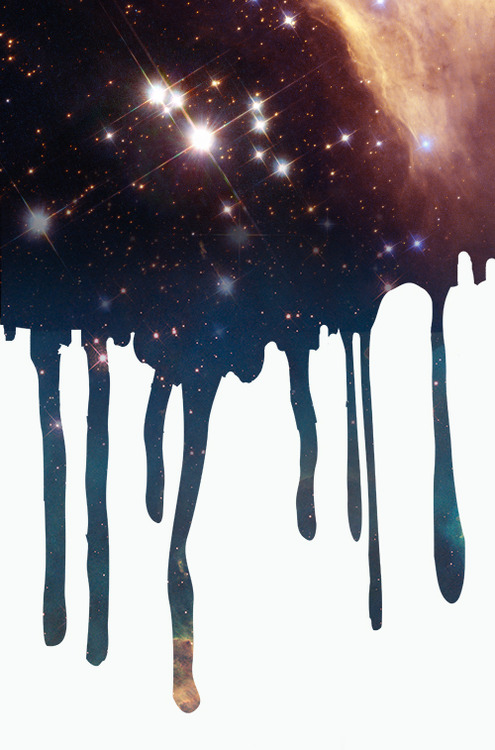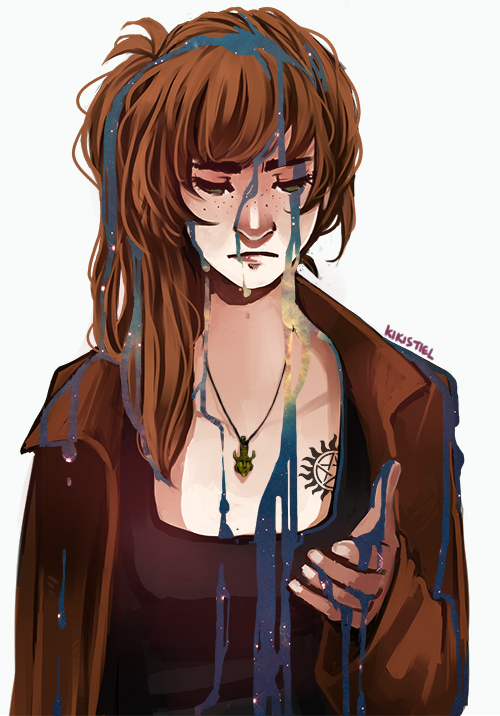 Fan artist Kiki Jenkins flips our expectations on their head with this gorgeous and surprising genderbent piece featuring Dean Winchester and Castiel from TV's Supernatural.
Genderbending is the practice of taking familiar characters and switching their gender. At times, it may be a political statement about the treatment of women in film and TV, and other times, it may simply be a fantastical imagining of a different kind of story.
Kiki's impressive piece stars embattled demon hunter Dean Winchester and angel Castiel.
The illustration begins with a fem!Castiel floating dreamily in a pencil skirt and heels over a winding galactic pathway that stretches downward before reaching fem!Dean, contemplating the scraps of heaven dribbling down her hair.
Jenkins uses the vertical orientation of the piece to create a sense of suspense and anticipation as you scroll down in a wonderful example of a fan artist utilizing the digital medium to guide the experience.
Jenkins has more amazing genderswapped art on her Tumblr. She also has an Etsy shop where she sells prints.