How The Walking Dead reminds us of our own humanity
The Walking Dead Season 5 premieres this Sunday with "No Sanctuary," and we can't wait to find out what happens to Rick and gang – last seen literally boxed into a corner in Terminus. For now, enjoy this feast o' fan art that reminds us just how human we still are.
The Executioner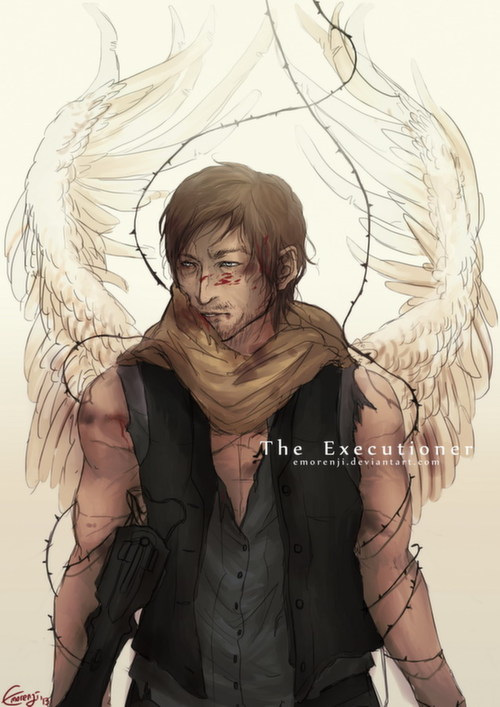 Courtesy: http://emorenji.deviantart.com/art/The-Executioner-356191828
An unlikely guardian angel, Daryl Dixon's survivalist skills have saved several of the group, as well as himself, from disaster time and time again. The barbed wire tangled in his soft wings is a terrific visualization of Daryl's central contradiction – with moments of aching sensitivity, this fearless backwoods hunter is bound by the horrible circumstances of not just the zombie apocalypse but also his own cruel childhood.
Carol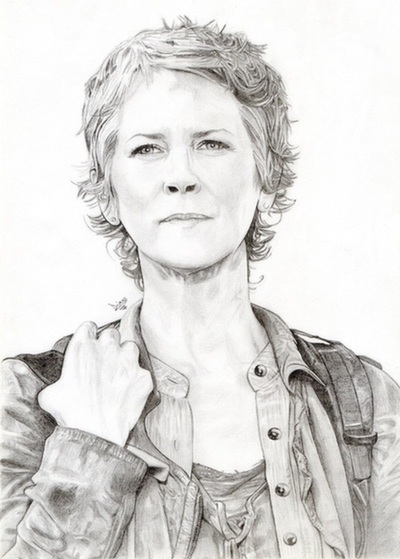 Courtesy: http://didi-monster.tumblr.com/post/97831501569/carol-season-5-finished-it-took-me-days-but
Zombie apocalypse calls for some razor-sharp realism, which Carol's earned the hard way. In this gorgeous portrait, it's hard to tell what she's thinking, but as the last living female survivor from the original Atlanta group, Carol could just be contemplating her own mortality.
Maggie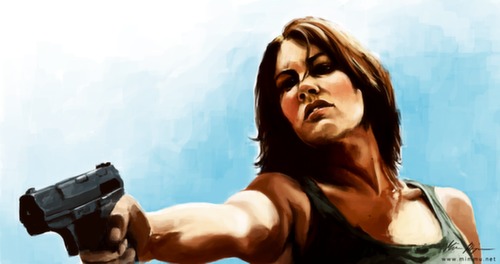 Courtesy: http://nirnalie.tumblr.com/post/79540819332/another-practice-painting-from-the-walking-dead

Maggie's steely exterior masks the kindness underneath. With Glenn, we've seen her sensitive side, but it's not walkers Maggie fears most – thanks to the Governor, it's other people. Artist Nirnalie captures her gritty cool perfectly. I wouldn't want to be on the other end of that face.
Hey, Jude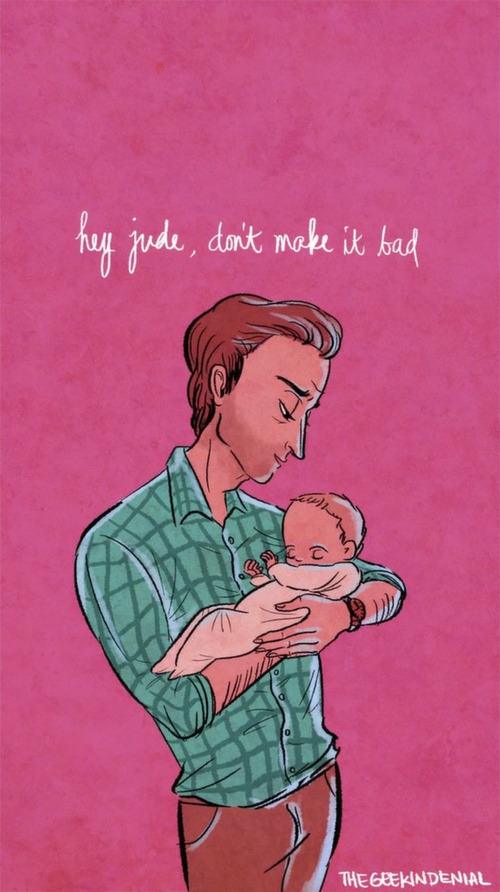 Courtesy: http://thegeekindenial.tumblr.com/post/38179076129/hey-jude
Nothing ends up happily ever after in The Walking Dead, but we still can be lulled into feeling hopeful here and there.
Plushy Walking Dead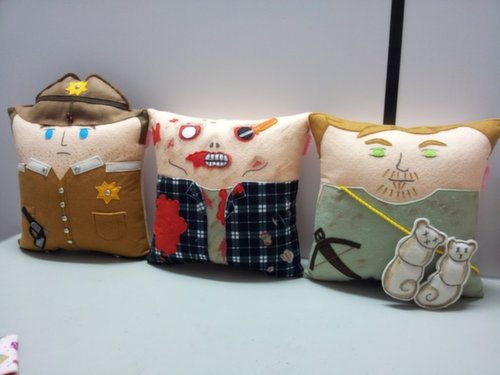 Courtesy: http://www.rbitencourtusa.com/#!product/prd1/2794423391/handmade-tv-series-the-walking-dead-pillow-set
Walkers keeping you up at night? Feel free to cry into your Rick Grimes, Daryl Dixon, and snuggly lil' biter pillows.