Here's some Groundhog Day fan art that will keep you warm
Some of you weirdos might enjoy the cold, but I think most of us are in agreement that its time for winter to end. Sadly, Punxsutawney Phil, "Seer of Seers, Prognosticator of Prognosticator" saw his shadow and predicted another six weeks of winter. For those of us who weren't able to travel to see the actual groundhog, the 1993 Bill Murray and Andie MacDowell comedy is the perfect substitute. And since winter is going to sock us all in for at least another six weeks, there's nothing better than a Groundhog Day marathon. In honor of the Murray masterpiece and Punxsutawney Phil, here are some of our favorite pieces of Groundhog-themed fan art.
1. Burrowing Murray
This super sweet print by xombiedirge on Tumblr shows just how bummed out Phil Connors gets in the middle of the movie. Being stuck in the same day can't be fun, and trying to figure the way out can feel like an elaborate game of Whac-a-Groundhog, but at least it pays off in the end.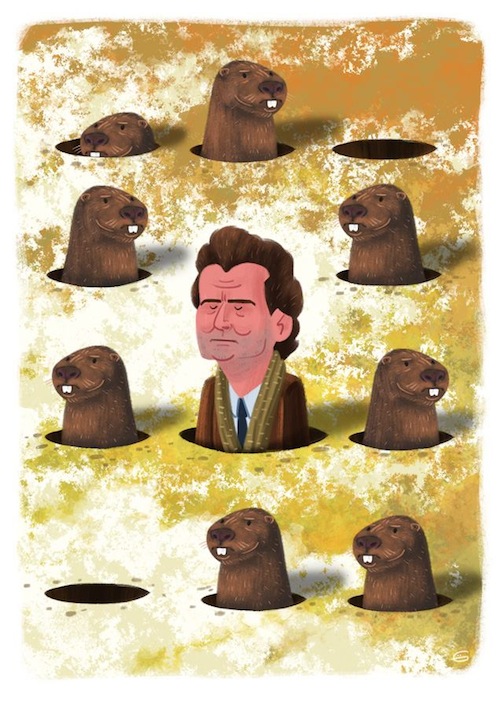 Image Source: xombiedirge /Tumblr
2. Inside Your Head
This alternative poster by Kindred Studio illustrates just the sort of existential crisis one must have if stuck in time. Frankly, though we'd never object to more than one Murray, even if it is just his head.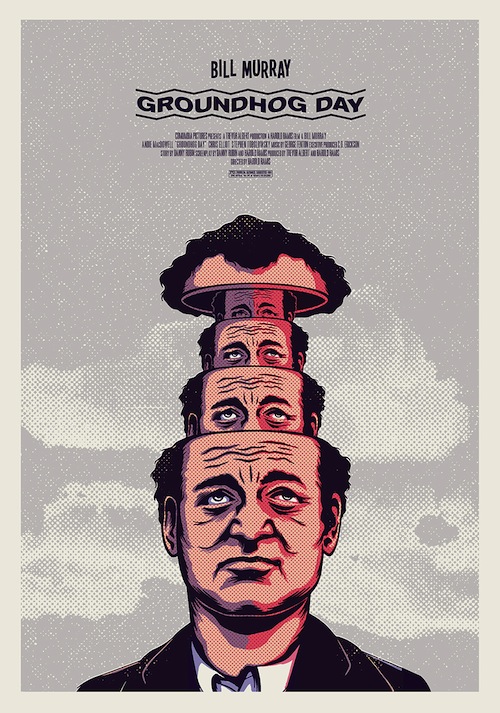 Image Source: Andrew Fairclough (Kindred Studio)/Behance
3. Spring Snack
Can't get enough groundhog? This one's edible so you can gobble him right up.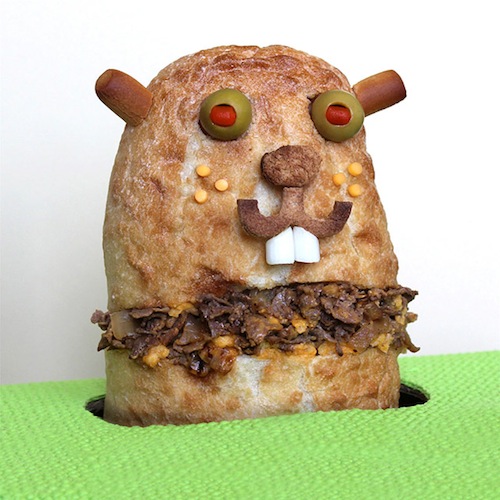 Image Source: Kasia Canning
4. Ned, Ned Ryerson!
Everyone has awkward run-ins with people they haven't seen since high school. Phil's interactions with Ned Ryerson perfectly encapsulate the way we wish we could all flip these moments around if we had do-overs.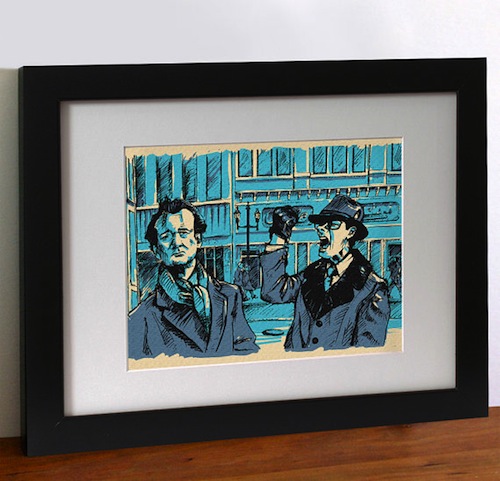 Image Source: JackSpellmanArt Etsy
5. February 2 Again?
Okay campers rise and shine…its cold out there! Its cold out there everyday! Poor Phil. If you were going to repeat a day over and over, at least you'd hope for a sunny one – but the blizzard is all part of the plan.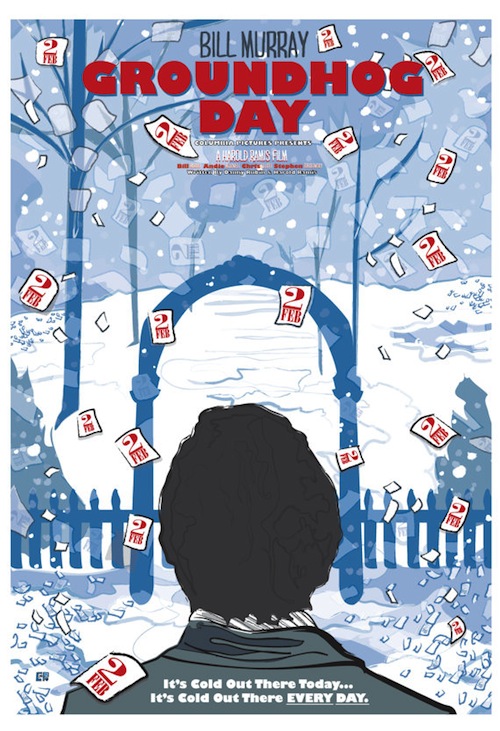 Image Source: CuteStreak Designs Etsy
6. I've Got You Babe
Everybody gets sick of the dreaded morning alarm clock, but imagine if you didn't even have the ability to change it. The dreaded flip of the numbers is perhaps the most haunting parts of Groundhog Day, and this poster by Poster Movement perfectly illustrates its eeriness.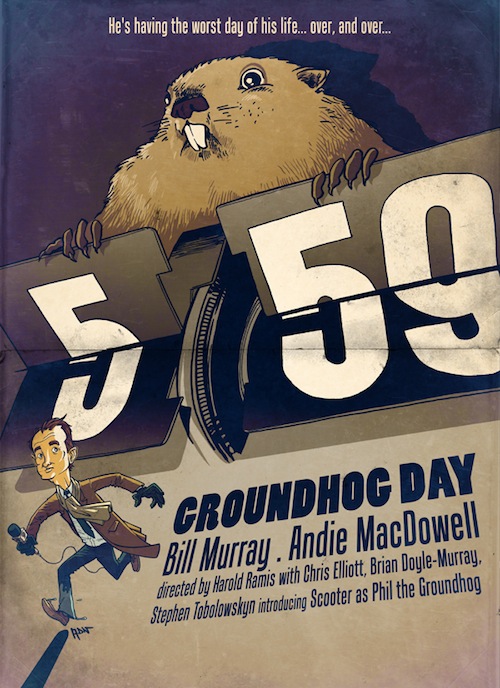 Image Source: Andrew Fairclough (Kindred Studio)/Behance