Fans have already started making Twin Peaks season 3 art
For those of us who've been watching our Twin Peaks DVDs on repeat since that day that they were released, the news that David Lynch and Mark Frost are working on new episodes for 2016 is a true television miracle. To tide us over like a sweet slice of cherry pie, we're serving up some of our favorite fan art from the show. Whether you're as avid a fan as we are or you're just working up to binge watching the previous seasons in preparation for the new one, this fan art will surely have you excited about the amazingly eerie masterpiece that is Twin Peaks.
1. Don't Tell Her Father
Artist Matt Davidson re-imagines the women of Twin Peaks as retro-style pinups. We bet Audrey Horne would love to slip this one to Agent Cooper!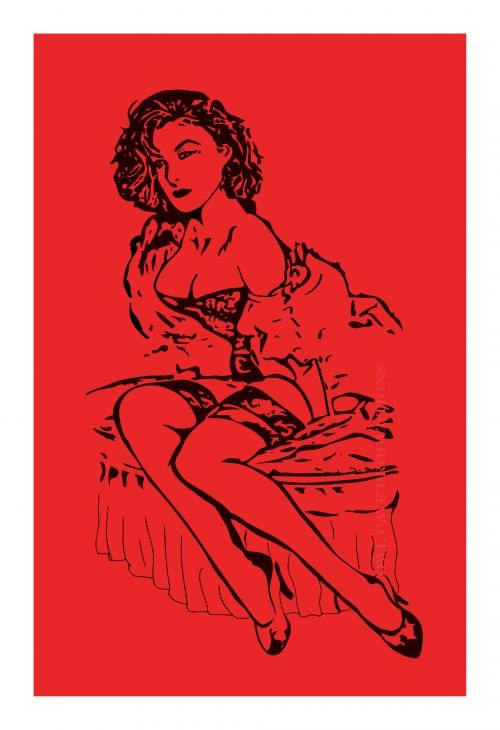 Image Source: WTB Gallery
2. My Log Does Not Judge
Don't we all wish that we had a supernatural, psychic relationship with a non-judgmental inanimate object? The log lady is certainly the coolest crone in the Twin Peaks universe. This little embroidery my Tierney is the perfect décor for any log lover.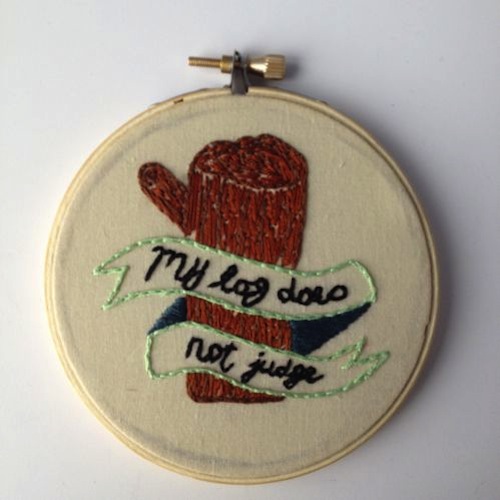 Image Source: WTB Gallery
3. A Damn Fine Cup of Coffee
Cryssy Cheung's Agent Dale Cooper print is so fantastic that we're sure he'll have to send a recording about it to Diane. Although she's never seen or heard from in the series, we're assuming she's the zig to Cooper's zag.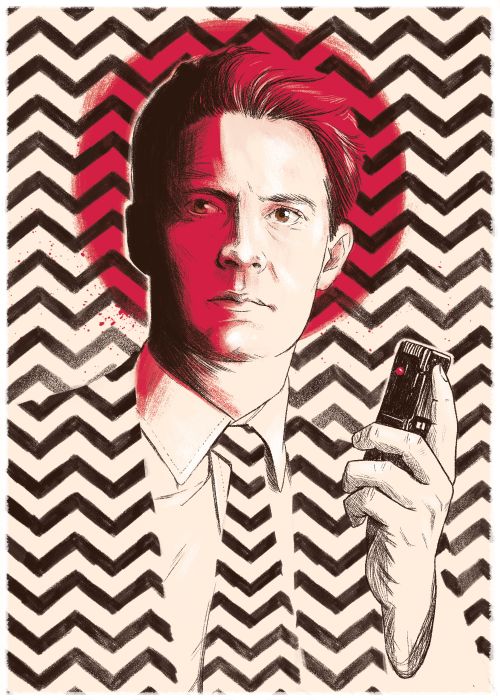 Image Source: WTB Gallery
4. A Lonely Soul
Natalie's Harold Smith and Donna Smith silk-screened print might have a sort of spooky theme, but it is pretty as hell. The Miami-ish pastel color palette is as stunning as Laura Palmer's murder is confusing.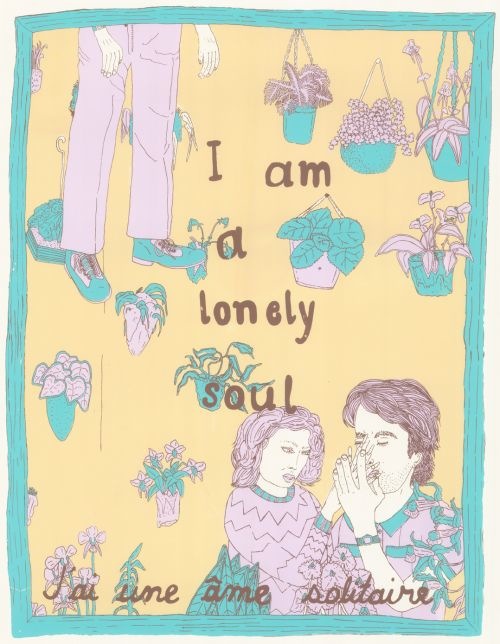 Image Source: WTB Gallery
5. Double Tasking
Another great by Natalie -- everyone's favorite office assistant Lucy Moran in a vibrant green theme. The way her re-imagined green hair blends into the trees in the painting on the wall is brilliant! Lucy seems to be a little wary of that phone call, though.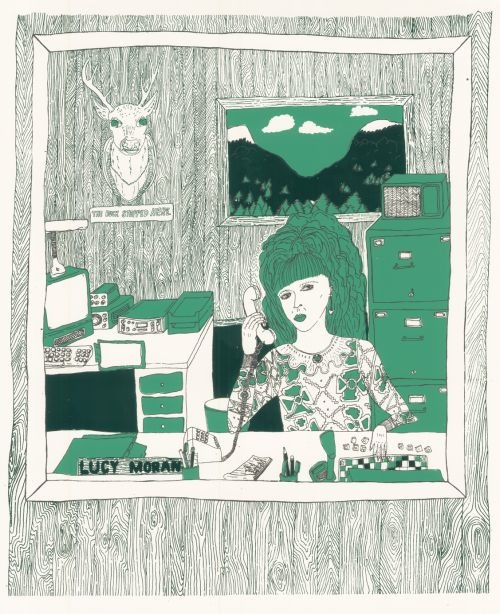 Image Source: WTB Gallery
6. Picking Up The Pieces
Collage is the perfect way to replicate the creepy fragmented Lynch-ian aesthetic that is Twin Peaks. Stevenisthatbitch on Tumblr does it fabulously. This Laura Palmer collage is one of the eeriest things that we've ever seen, but it is beautiful nonetheless.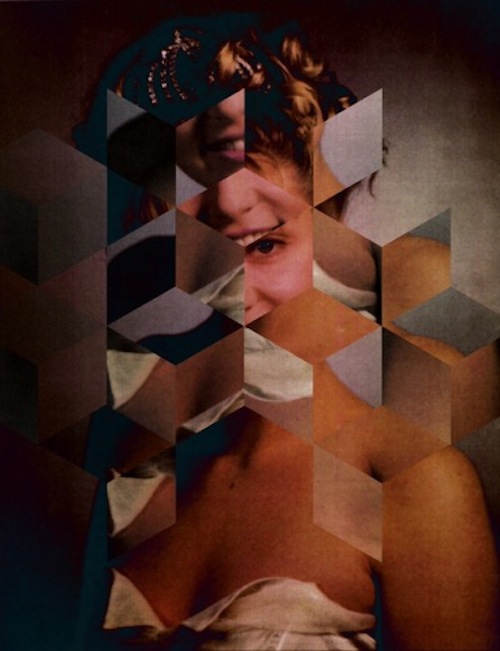 Image Source: stevenisthatbitchtumblr