A fan art tribute to The Hunger Games
You've volunteered, you've trained, your time is now.
The Hunger Games: Mockingjay Part I has begun.
Whether you're an early bird superfan who saw it opening night, or you're a regular layperson who's going to catch it on Netflix, we've collected our favorite Hunger Games fan art from some very talented artists in celebration of the premiere.
CAN'T GET EN-EFFIE OF YOU
As readers, it can be difficult when your favorite details don't make it onto the screen the way you pictured, but I think we can all agree that Effie's make-up, hair, and wardrobe was on point. This artist captured Capitol style perfectly, and in gorgeous watercolor.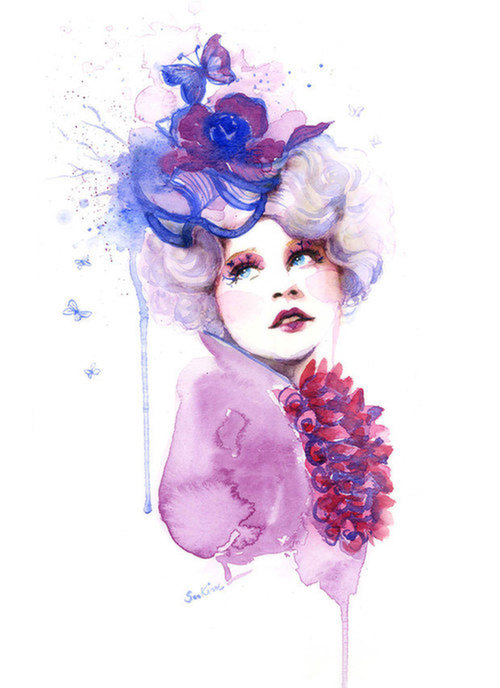 Via: https://www.etsy.com/shop/sookimstudio
A RUE-FUL TRIBUTE
Cue all of the Rue feels. Rue is everyone's favorite tree-climber, and her wrenching arc is the heart of the entire series. This talented artist did the character justice with a stylish and loving piece that makes our heart whistle. *Mockingjay salute*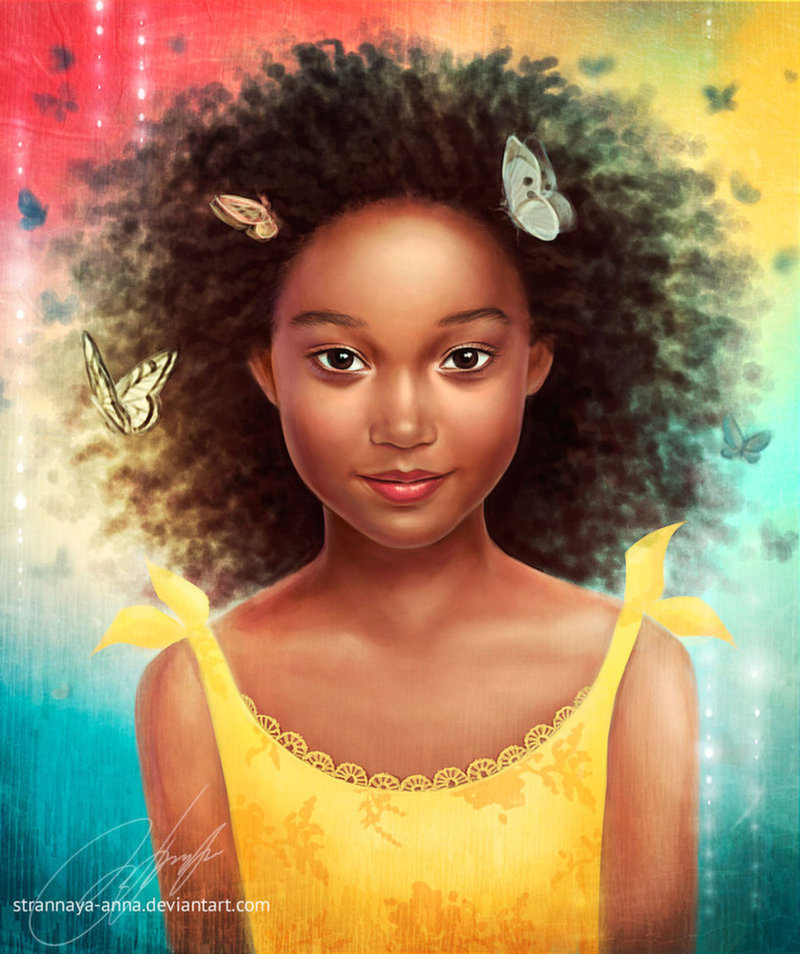 Via: http://strannaya-anna.deviantart.com
GIRL ON FIRE
J-Law's Katniss is a powerhouse of deadly skill and turbulent emotion. This artist was able to capture the Essence of Everdeen, with her iconic girl on fire imagery.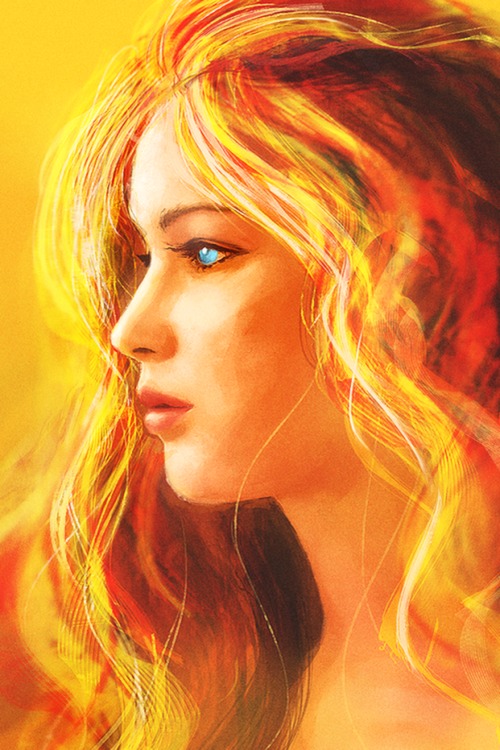 Via: http://johnaslarona.tumblr.com
ODAIR YOU ARE, FINNICK
Ah, yes, bring in the Sam Clafin. I loved this British bundle of joy as Finnick and we really love this awesome piece of fan art. If you listen close enough, you can hear him chewing a sugar cube.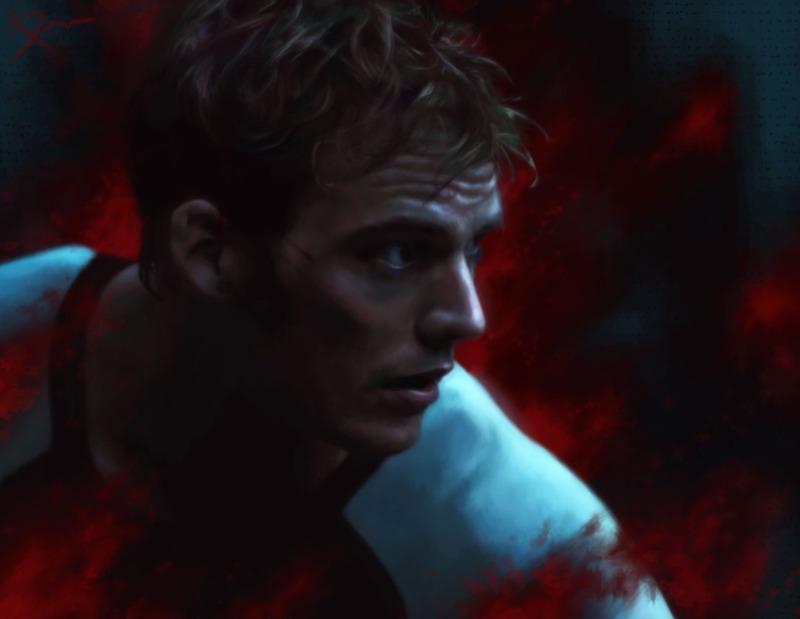 Via: http://goferbrain.tumblr.com
DON'T CRY FOR ME, FAN ART PEETA
Holy jawline, Peeta! The way this artist was able to capture the emotion on his face, the striking backlighting, and the straw-blonde hair you just want to run your fingers through. For those of you who haven't seen Mockingjay yet, bask in this pure, innocent Peeta face as long as you can.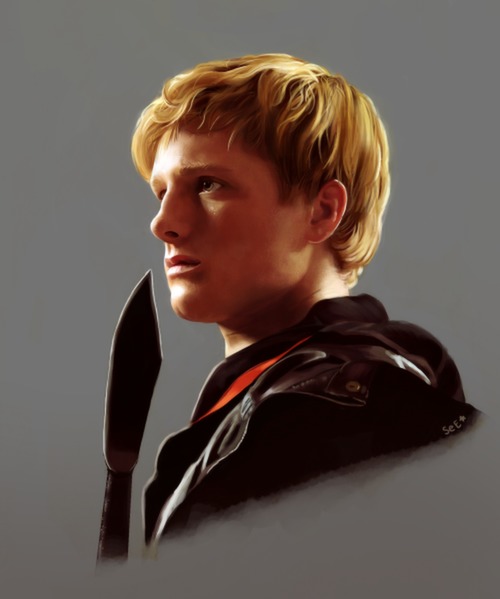 Via: http://sophiesartstuff.tumblr.com
HERE COMES THE BRIDE
This piece, which I imagine is a photo from Katniss' wedding dress photoshoot, is EVERYTHING. The details in the dress are so incredible it almost makes me wish I was forced into modeling dresses to show to the public in support of a wedding that exists against my will. But not really, because that's a terrible way to live. May the odds, and all that.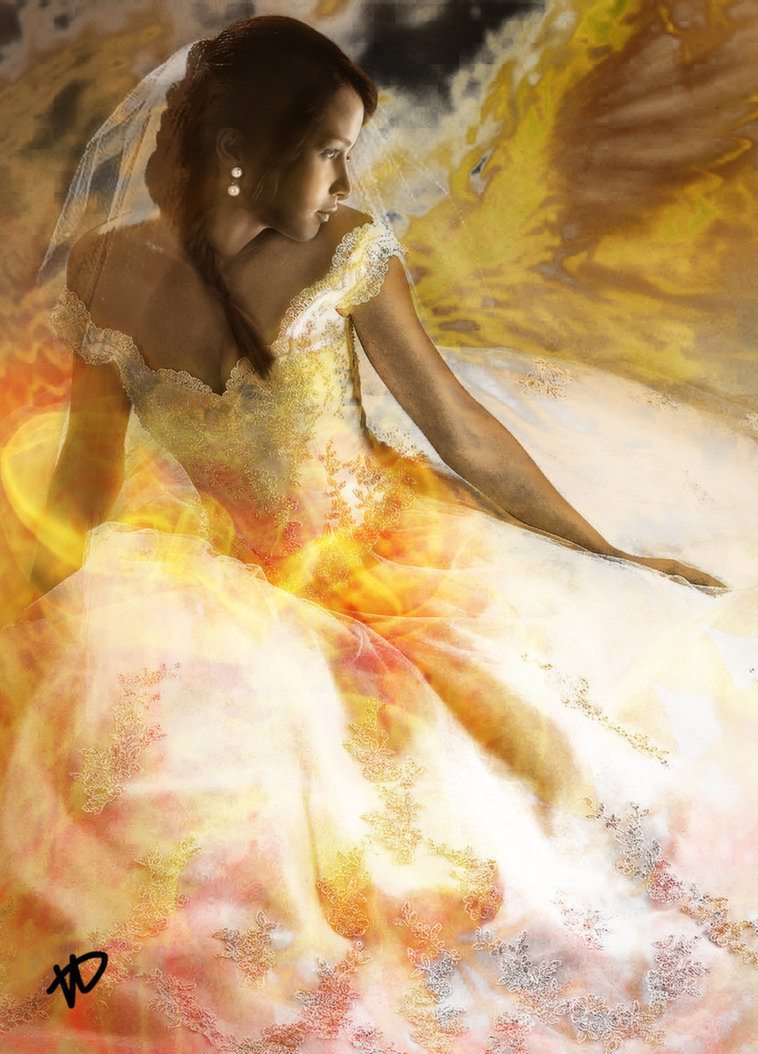 Via: http://xskiesrbluex.deviantart.com
TO THE HEAVENSBEE
This piece is a fitting tribute to the man who brought the courageous and honorable Head Gamemaker Plutarch Heavensbee to life. We lost Phillip Seymour Hoffman this year, but his memory continues in our hearts and our art.