Here's how to express your fandom with wearable shoe art
"Damn, man, love your fan vans."
Because Vans are made of canvas and are available to in solid white, they make the perfect canvas for crafty artists to create radical wearable fan art.
Here are some of our favorites from the fascinating world of Fan Vans.
Shoes to Live In
Let's start this post off right with the Gods of music, The Beatles. **bows head in prayer** These Yellow Submarine-inspired Vans are totally awesome, complete with a Blue Meanie. What better way to honor the Fab Four than with wearable fan art? Amen.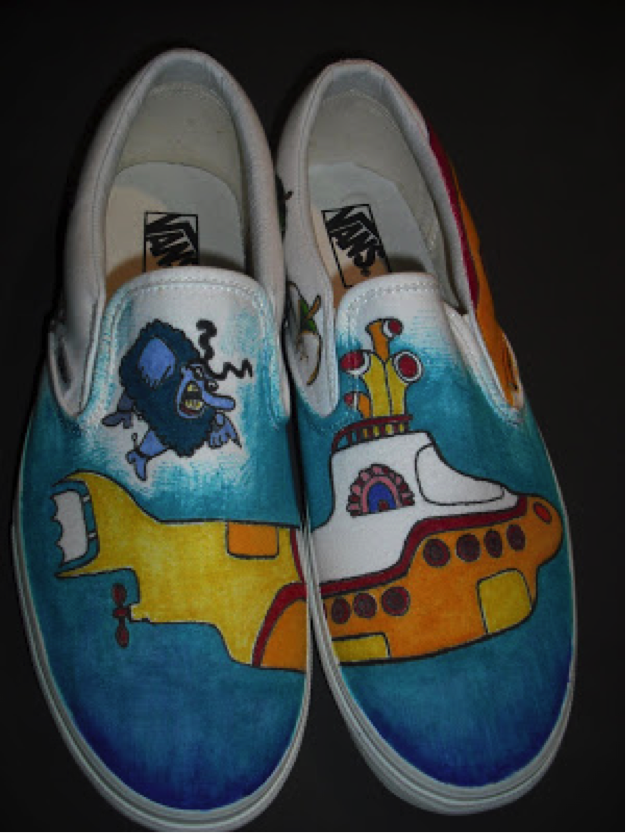 Via: http://artkicks.blogspot.com
Pikachu Shoes
If you try and tell me that there is not a point in your life where you would have loved to own these incredible Pokemon shoes, you are lying or possibly very old. You know you've found some good fan art if you question whether or not it's the real deal and I had to do a double take with these shoes.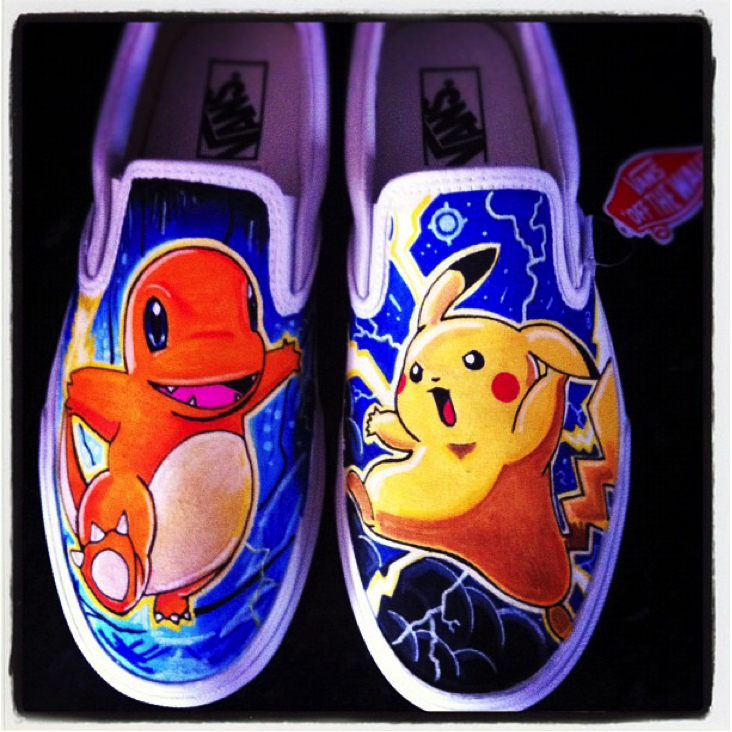 Via: http://verybadthing.deviantart.com
Foxy Kicks
Let's avoid the emotional breakdown and just focus on how adorable these Fox and the Hound shoes are. Now, Classic Disney can have a place in your heart AND your feet.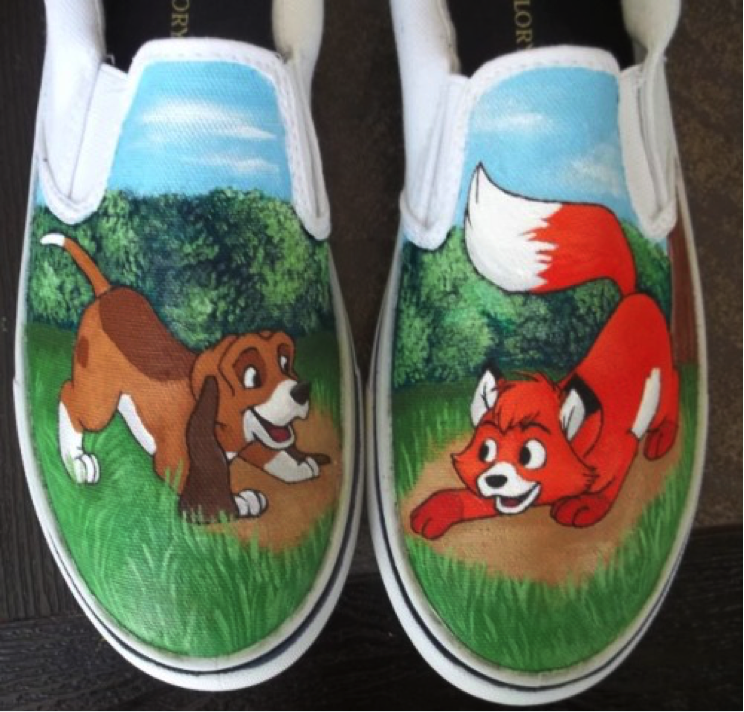 Via: http://spookymander.tumblr.com
Blast Off!
Brand New's Deja Entendu is an incredible album that is still regarded as one of the best, 11 years later. The album artwork is truly iconic, and anyone with a Tumblr account is bound to see that astronaut at least once a week. Big ups to the artist for these beautiful sneakers and to Brand New for being the soundtrack to our teenage angst.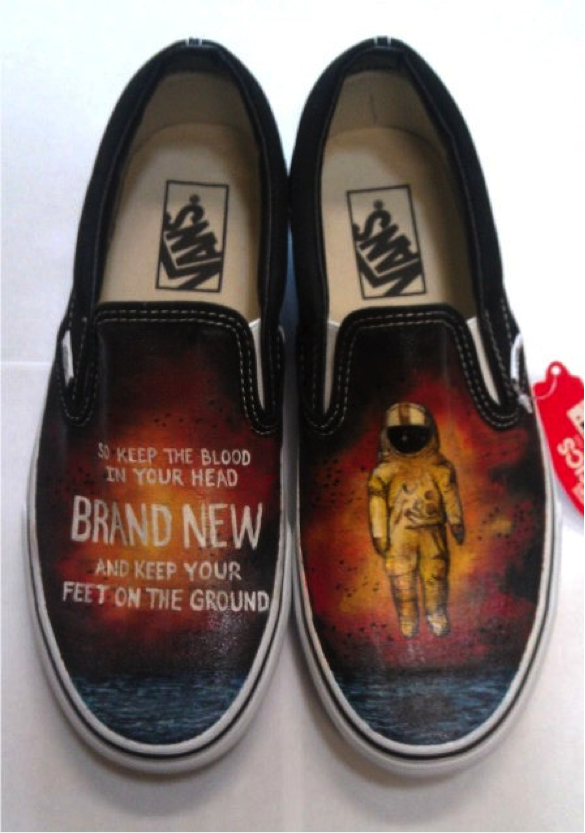 Via: http://www.facebook.com/thelandofsalt
Breaking Bad Vans
Yes, the show is over, but thanks to this artist, Breaking Bad can live on, on your feet. These shoes are so detailed, especially for such a small canvas. Listen, Aaron Paul's face is already a work of art, but this artist took it to the next level.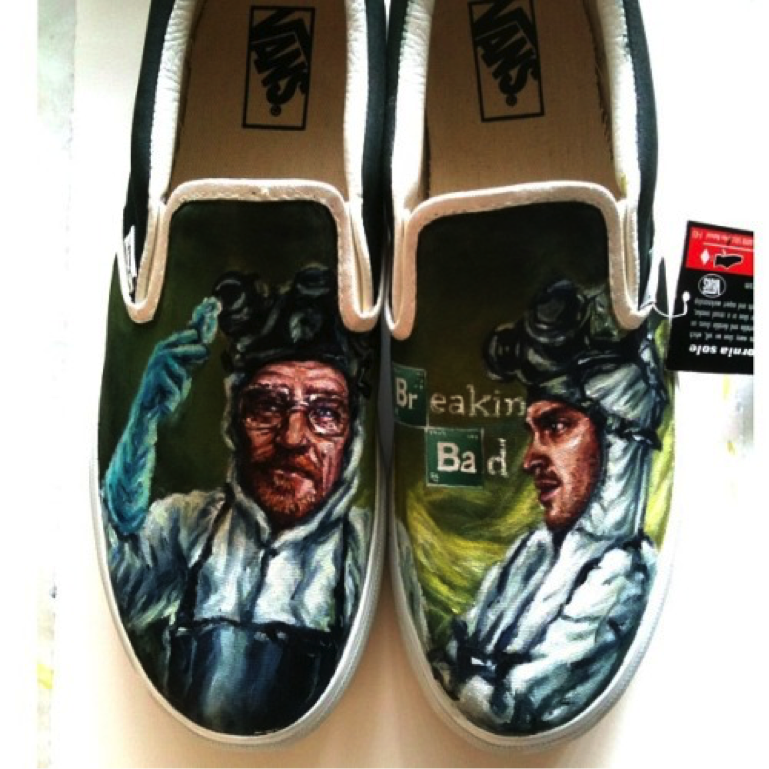 Via: http://arotinhartounian.blogspot.com
Wonder(ful) Feet
It's true what they say, The Wonder Years fans really are super emotional, they really do love cardboard signs, and they REALLY love their Vans. If you're unfamiliar with The Wonder Years, (the band, not the beloved late 80s television show) take a listen. And have your paint ready, because you'll be making your own Fan Vans soon enough.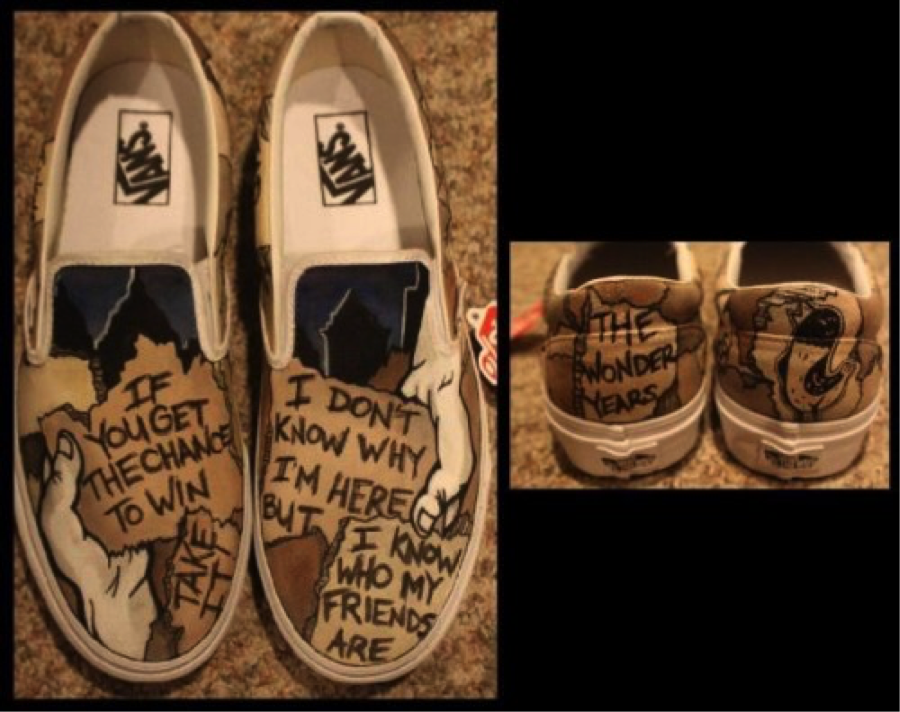 Via: http://sinkorswimkicks.tumblr.com
Hip Kicks
Not only are these portraits of Biggie and Tupac crazy realistic, but they also come on a fashionable and comfortable pair of sneakers. No need to have an internal debate on which coast you support, just rep one on each foot!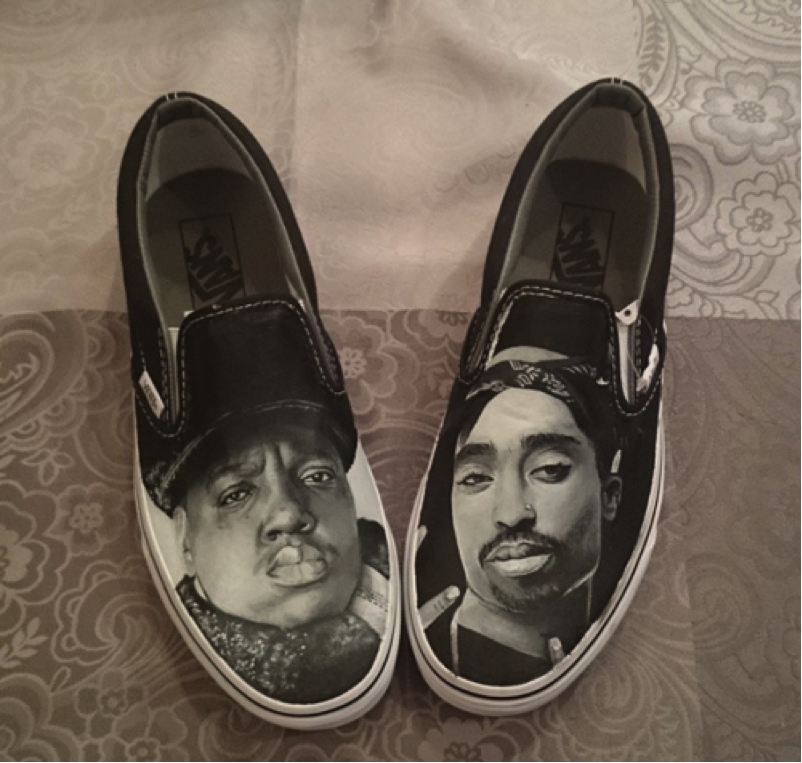 Via: http://instagram.com/dagmara_cielecka_art
Have you ever made a pair of Fan Vans or any other kind of fan art you're super proud of? Submit it to our Galley and show the world! Tweet me if you think we missed your favorite artist. @fanartbritta.