Why we can't forget The Breakfast Club, 30 years later
It was 1985 when John Hughes' The Breakfast Club hit theaters. Telling the tale of five drastically different high school students, the film closed with Simple Minds' iconic lyrics, "Don't you forget about me."
Trust us, the fans haven't. It's been three decades and fans across the globe still relate to the members of that Saturday morning detention. The five universal high school tropes they so brilliantly brought to life are the reason why 30 years later fans of all generations count it as one of their all-time favorite films.
Image Source: krazeamaze.tumblr.com
What does your favorite Breakfast Club character say about you?
The Athlete
Emilio Estevez was one of the Brat Pack's most beloved members. With boyish good looks and a flair for drama, Emilio established himself as the quintessential all-American boy. His role in The Breakfast Club as varsity wrestler, Andy Clark, immortalized him as an eternal heartthrob.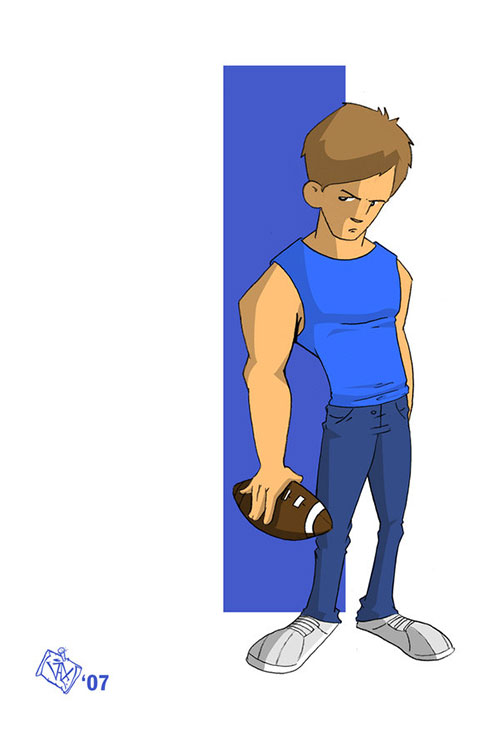 Image Source: happyfestivus.deviantart.com
If the Athlete is your favorite character then you're a team player, popular, and eager to please others. Be careful, though, your instinct to always be a team player may stand in the way of your making good decisions for yourself. Sometimes an end run around any obstacle that stands in your way – including your dad – is the best way to stay ahead of the game.
The Brain
Anthony Michael Hall was the most lovable dork in the 1980s. Due to his roles in the coming of age comedy Sixteen Candles and Weird Science, Hall became an icon for the under appreciated nerd ("neo-maxi zoom dweebie"), and in many ways, paved the way for geek chic. In his role as Brian Johnson for the Breakfast Club, Hall not only delivered the tearful turning point of the film but he also became a vessel for a social message about bullying in high schools.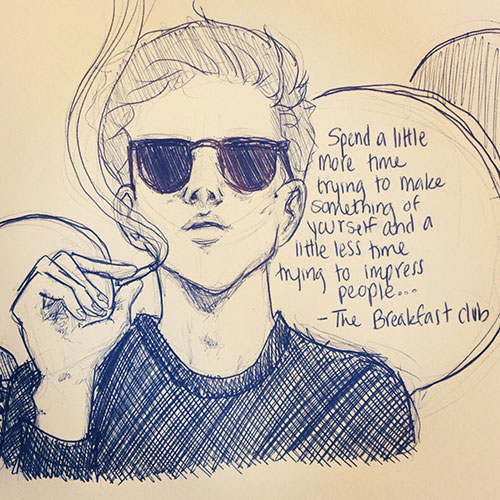 Image Source: artbymoga.tumblr.com
If you relate to the Brain in the Breakfast Club you're most likely smart, capable, sweet and believe in the best in others. However, you do feel immense pressure to meet higher expectations in both school and life and so you tend to be a bit of a push over. Remember you captain your own ship, don't let others dictate what you do in life!
The Criminal
Judd Nelson is the ultimate bad boy. Quick-witted, dark, and brooding, he rose to fame playing belligerent burnouts in various John Hughes films. As The Breakfast Club's resident dirt bag and bully, John Bender, Nelson delivered a mesmerizing unfiltered, and unapologetic performance that to this day leaves fans both enraged and aroused.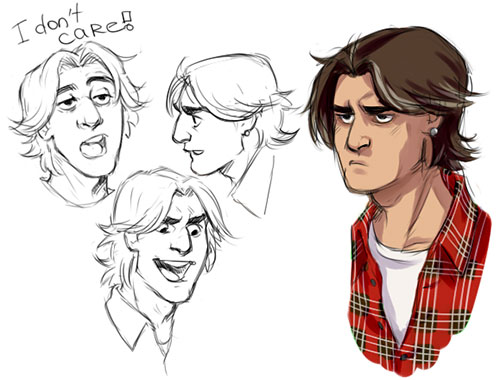 Image Source: itachaaan.tumblr.com
If the Criminal is your favorite The Breakfast Club character then you are a rebel either with or without a cause. You feel the need to educate others, but this often leads to you come off like a bully. What most people don't understand is that you are just trying to protect yourself against the harsh realities of the world. Let someone take care of you every now and then, and you'll be surprised at the riches that'll be thrown at you… or even carefully placed in the palm of your fingerless leather-gloved hand.
The Princess
Molly Ringwald might simply be the most famous member of John Hughes' brat pack. Her rise to teen fame started when she played the awkward girl next door in Hughes' Sixteen Candles. In the Breakfast Club, Ringwald broke away from this stereotype to play Claire Standish, a spoiled popular girl. This choice added more depth to the "princess" trope than anyone could've imagined.
Image Source: mason44.deviantart.com
Now, if the Princess is the role that resonates with you, there is a chance you are charming (to the "right" people anyway), self-assured (save your occasional bouts with low self-esteem that you bury in your Bento box), and fashionable. Your good looks and apparent indifference make you popular in large groups, but don't be afraid to take a stance and make a difference. You might be a princess, but you're no pawn in someone else's game… and you have all it takes to be a player in your own right.
The Basket Case
Ally Sheedy is one of the most versatile actresses from the '80s. In the same year that Sheedy played Allison Reynolds, the pathological outlier in the Breakfast Club she also played a very convincing conventional yuppie in St. Elmo's Fire. As the famous basket case, Sheedy added moments of humor to the popular dramedy.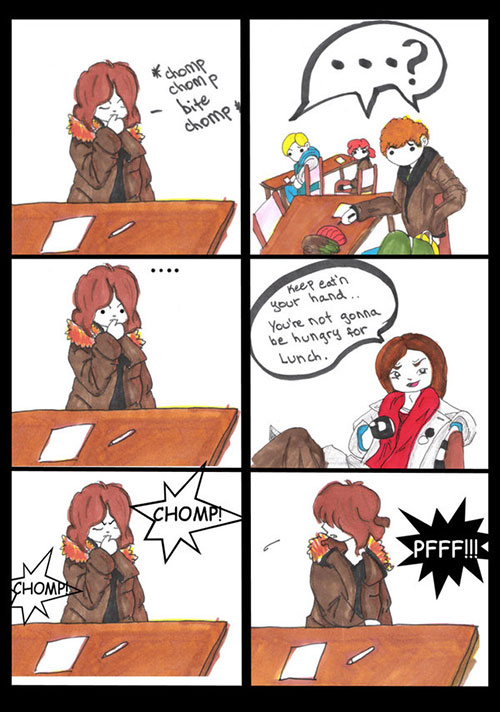 Image Source: carnival-freak-show.deviantart.com
If the Basket Case is your favorite character you're an independent spirit, introverted, and terrified of whom you might be if you let people in. As long as you shake out some of that pent up aggression you harbor, you'll find that you're much more likeable than you even know. Especially once you've shed your dark outer scowl to reveal your pretty in pink feminine side.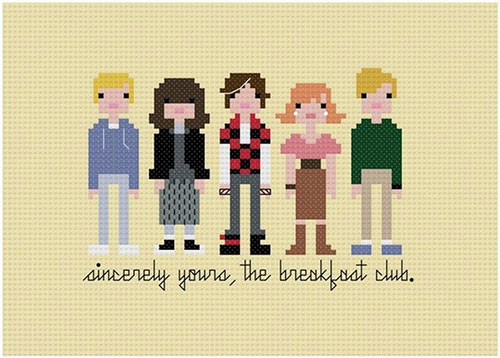 Image Source: etsy.com
The Brat Pack will live on in our hearts and in our fan art! We're all athletes, brains, criminals, princesses, and basket cases.