Why Heathers: The Musical should be your next fandom
In 1989, Heathers was released in theaters. It marked a departure from the John Hughes films that dominated the 1980's and became a cult-classic in video rentals throughout the 90's, with instantly quotable vernacular like "What's your damage?", "Lick it up baby, lick it up." and, of course "Fuck me gently with a chainsaw, do I look like, Mother Theresa?" The movie starred Winona Ryder, fresh off the success of Tim Burton's Beetlejuice as the brainy Veronica Sawyer, and Christian Slater, who beat out Brad Pitt for the role of troubled rebel Jason Dean.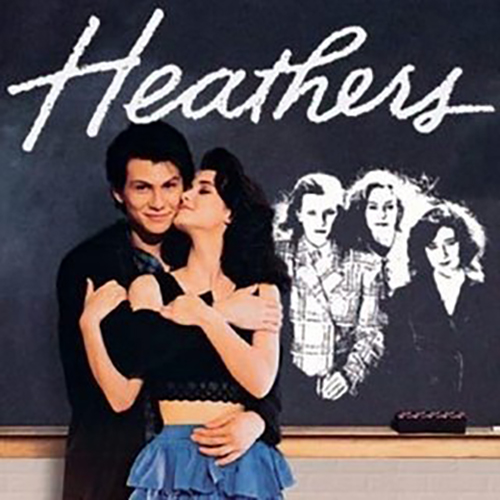 Image Source: http://www.btchflcks.com/
The film retained its cult status for years after its release and spawned talks of a sequel and two television series, none of which ever manifested. However in 2014, fans got something even better: an Off Broadway musical. Though short-lived, the musical had all of the dark, tongue-in-cheek humor of the original film, and provided fans old and new a fandom that has lived on long after the last bit of Drain-o was drank at New World Stages.
Though the cynical will roll their eyes at the idea of yet another musical adaptation of a moderately successful cult classic, I implore you to reconsider. Heathers: The Musical has taken the very best aspects of the beloved film and expanded on it in ways that have truly resonated with an audience, so much so that this small but mighty fandom has only grown in the past year.
Heathers: The Musical fans aren't different from other fandoms. They create stunning fanart…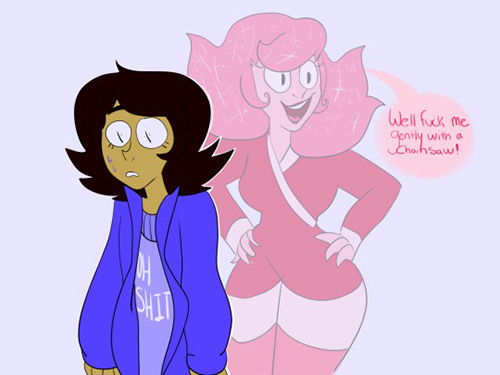 Source: lil shit seb
Fantasize about the OTPs they wish were real…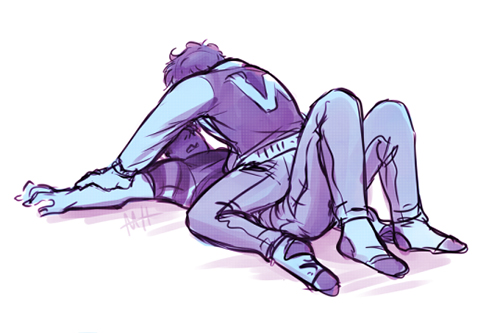 Source: maxwellhugo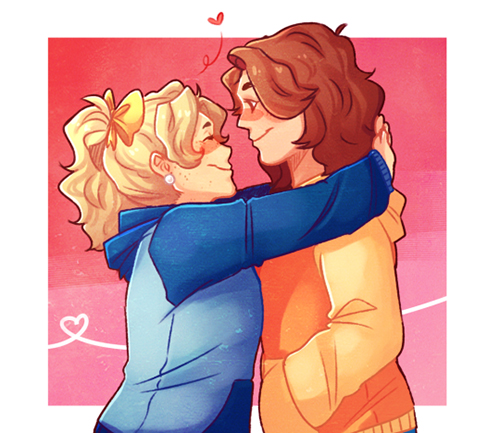 Source: acelaurahollis
Create merch to sell on Redbubble…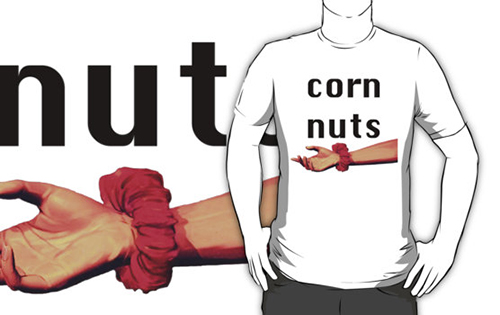 Source: malcolm-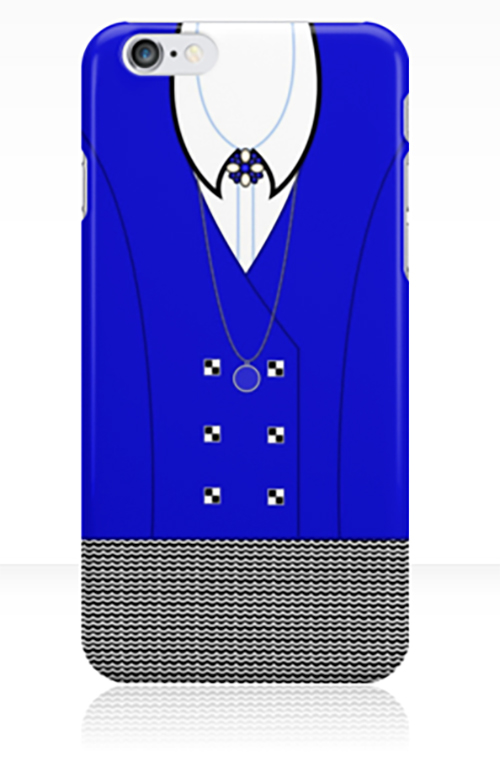 Source: alexafreyes
And pull out some killer cosplay.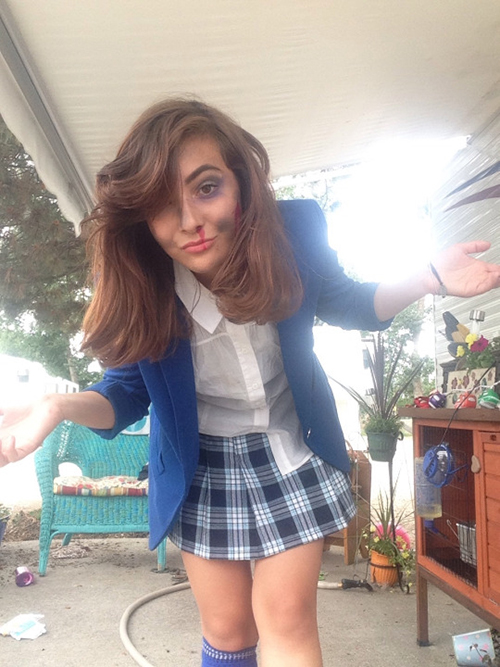 Source: hellraisedsam
The musical's Twitter account is still "so very" much alive, tweeting on a regular basis and interacting with fans every day. They even hold contests every so often to win some cool Heathers swag.
INSTAGRAM CONTEST TIME. Tomorrow, #FREEZEYOURBRAIN at @7eleven (AND maybe win some #HeathersMusical swag)! pic.twitter.com/ZsKgjIcXpE

— Heathers the Musical (@HeathersMusical) July 10, 2015
And their timely puns are effortlessly clever.
WE LOVE OUR WED GAY SON! #LoveWins #RamAndKurt4Evah

— Heathers the Musical (@HeathersMusical) June 26, 2015
One of the best things about the Heathers: The Musical fandom is that the music covers are endless. Even original cast member Alice J. Lee got in on the action with her cover of the Heathers Act I anthem "Candy Store."
Tumblr fans have gone on to create RPGs (Role Play Games) to not only keep the story alive, but involve as many people as humanly possible to expand it. Users apply to take on the personas of the musical and re-blog and interact with each other as their characters, with some pretty hilarious results, even spawning an entire web series entitles "The Veronica Exclusive," a modern-day take on Heathers as a video diary.
It's important to note the distinction, however, between fans of just the classic film and fans of the musical. While many, if not most Heathers: The Musical fans love the source material, the musical has attracted its own following. Heathers has always been a story that has resonated with the underdogs of society; it is a chaotic look into a high school outcast's darkest fantasies, but the musical expands on this in the first few moments.
We see a version of Veronica that is decidedly different from Winona Ryder's. She is more innocent, not as bold, longing for acceptance and love. Even J.D. is less of a sociopath and more of a tortured soul; he is arguably more human on stage, even when he is at his most manipulative.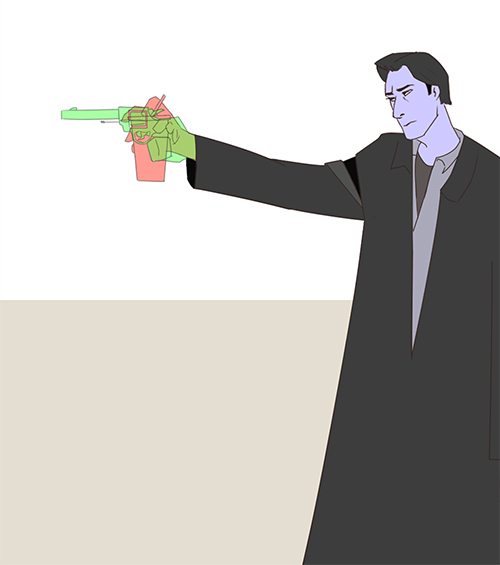 Source: notlvl18notlvl18


The fandom provides a space for everyone who sees a little bit of Veronica Sawyer, Jason Dean, Martha Dunstock, or even Heather Chandler in themselves, which is why it has found a post-mortem life of its own online. Currently, the show is enjoying a run at the Hayes Theatre in Australia. While fans continue to pray for a Broadway run or a film version, the official social media accounts remain cryptic.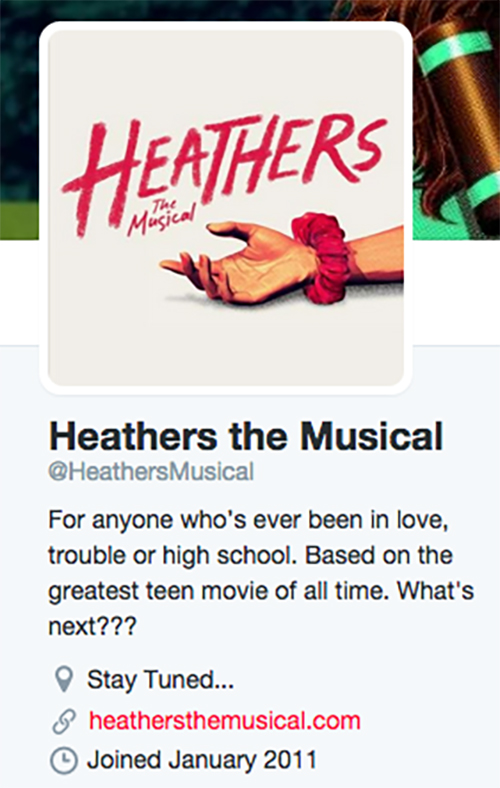 Source: https://twitter.com/heathersmusical
So in the words of Heather, Heather, and Heather…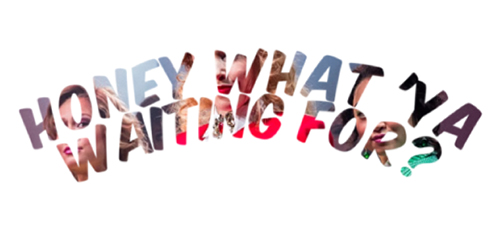 Source: ogheathers
This Candy Store's open.