The House of Cards fandom is killing it
For a hot second, our day was made when season three of House of Cards made an appearance on our Netflix screens. But almost as soon as it appeared, it quickly vanished into the abyss. Netflix announced that the early launch was merely a leak, devastating us all.
This is Washington. There's always a leak. All 13 episodes will launch February 27.

— House of Cards (@HouseofCards) February 11, 2015
Though the premiere is only a couple weeks away, it seems like we will never get to the highly anticipated season launch. To help bide the time until February 27th, we've compiled the best fan art of President Underwood and his calculating entourage. Let's recap the highlights from the past seasons. WARNING: Spoilers ahead.
Our Fearless Terrifying Leader
Over the last two seasons, we've seen Frank Underwood rise from Majority Whip in the House of Representatives to Vice President to President of the United States. Underwood's long-term scheming sends shivers down the spines of the most sinister of viewers, but we still root for him, even when he is killing his peers. As one of TV's best anti-heroes, we aren't even a little shocked Kevin Spacey's award-winning character has inspired some outside-the-box fan art.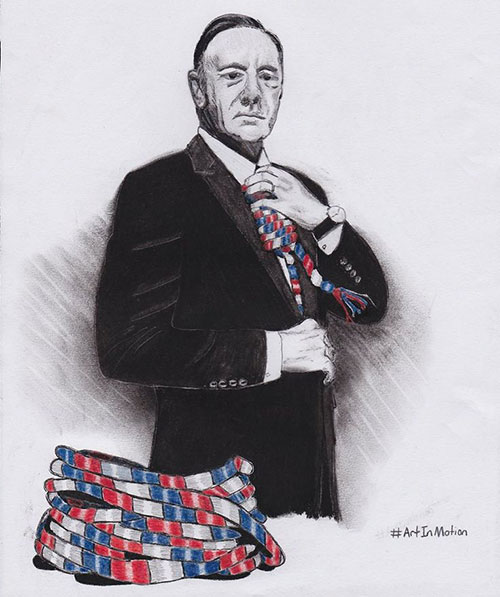 Image Source: ArtInMotion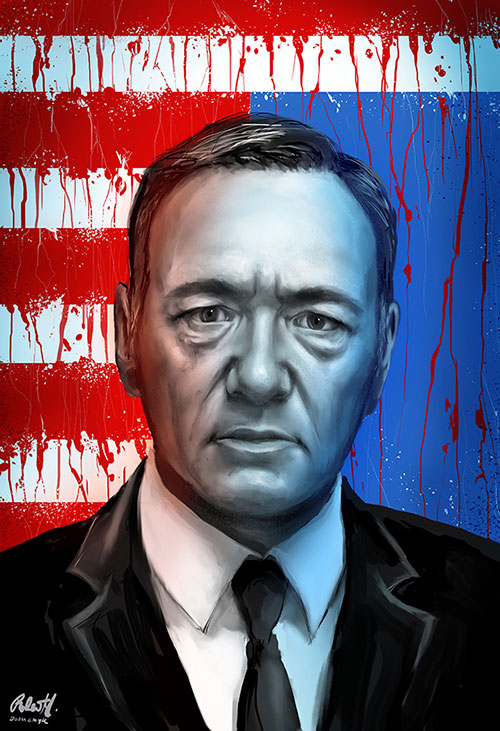 Image Source: Deviantart/doomcmyk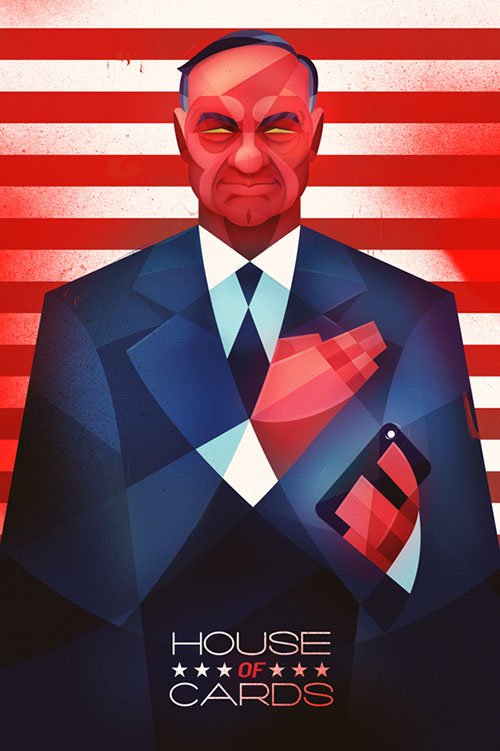 Image Source: Carlos Lerma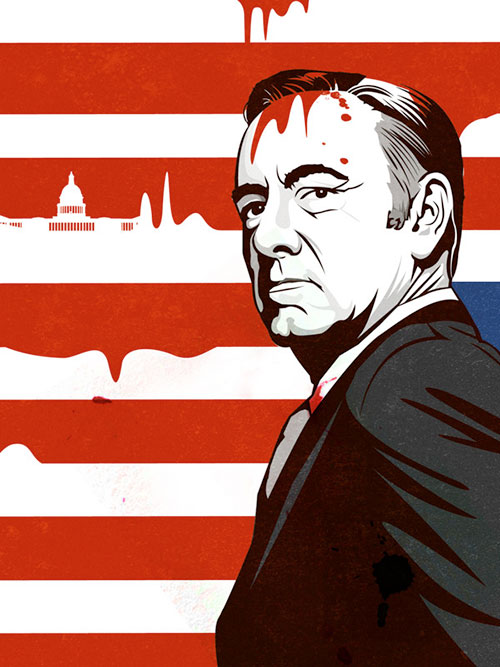 Image Source: Mikael Jondalen
The First Lady of Manipulation
One of House of Cards' central theses is that behind every man is an even more powerful woman. Claire Underwood, a cutthroat lobbyist with a killer fashion sense, is her husband's biggest supporter and critic. She will stop at nothing to conquer everything. Though her husband might be the most powerful man in the country, she is prepared to further her own agenda at any cost. However, she isn't without demons in her closet making her a clear fan favorite from the get go. We saw her true colors when she threatened a pregnant woman, "You don't want to make an enemy out of me."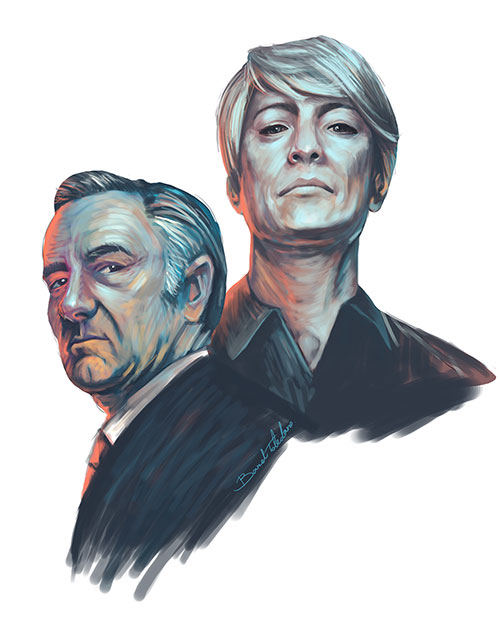 Image Source: Deviantart/Barelt1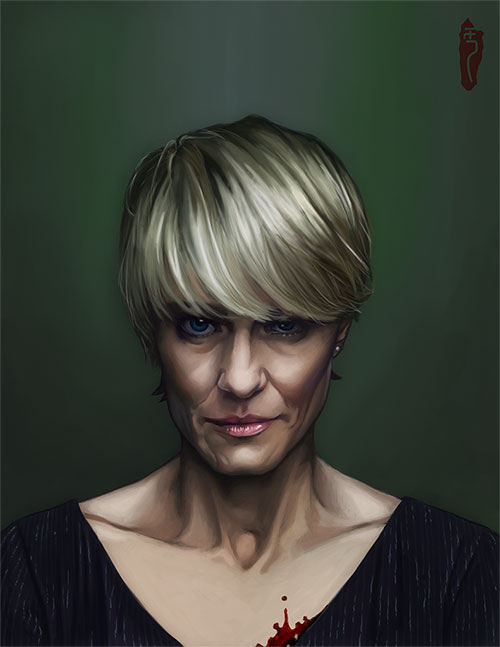 Image Source: Deviantart/FluorineSpark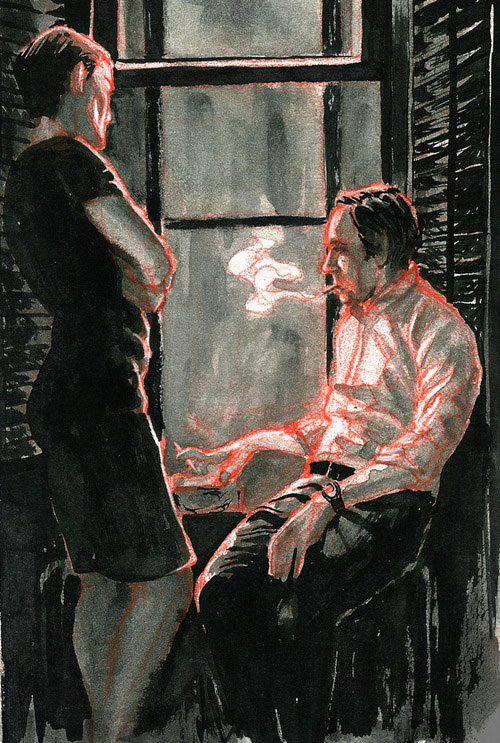 Image Source: MSpencerIllustration/Tumblr
Our Fallen Favorites
In our beloved House of Cards, we quickly learned that no one is perfect. Whether it is a character we love to hate, hate to love or just straight love... it is heartbreaking to know that no one is safe in Washington D.C. This was proven when the most powerful and most intelligent characters became victims in the bigger game that is politics.
Our first shocking loss was in the death of Congressman Peter Russo. Though seemingly weak at the beginning of season one, Peter's drive to impress Frank Underwood quickly won over the hearts of viewers. At the urging of Frank, the troubled Congressman got clean and ran for Governor of his home state. However, Peter was unaware that he was simply a pawn in Frank's larger scheme and was murdered at the hand of his mentor.
We take this moment to remember this fallen favorite.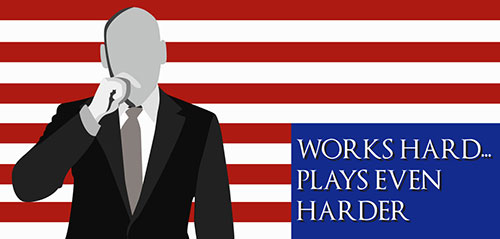 Image Source: Katie Kennedy
Season two started out with a shocker when Frank Underwood, then Vice President, pushed journalist (and his lover) Zoe Barnes in front of a subway train. What hurt most was that Zoe was finally finding her independence as a journalist outside of her relationship with Frank, proving that there is no room for morally conscious people in Frank Underwood's Washington D.C. Though Frank and Zoe's relationship always creeped us out, we were looking forward to seeing the two leads navigate D.C. as exes.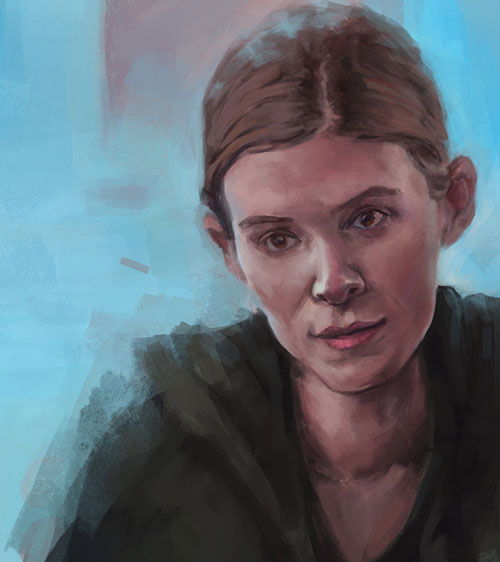 Image Source: Deviantart/Alfalert
What shocked us most from House of Cards season two was the loss of Frank's Chief of Staff/right hand man/sociopath-in-crime, Doug Stamper. Though he has yet to be confirmed dead, Doug received a few serious blows to the head after a confrontation with Rachel Posner. Doug was quiet, calculating and extremely manipulative. If he is dead the Underwood administration will certainly miss him.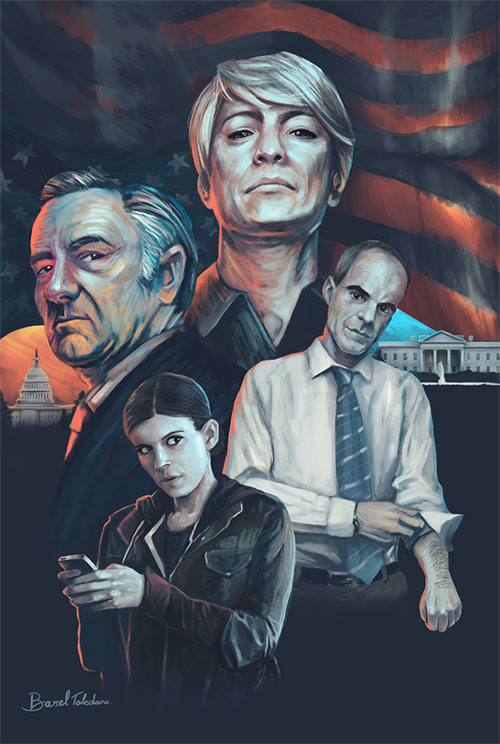 Image Source: Deviantart/barelt1
We are excited to see what plots will brew in the February 27th premiere of House of Cards. Will we lose more beloved characters? Will Frank be revealed as the sociopath he is? Only time (and by time we mean two, LONG weeks) will tell.
If you have your own House of Cards fan art, we would LOVE to see it. Upload it to our gallery and then tweet our editor @brittashipsit !