#EverydayCosplay: Get Dipper Pines' look
Dipper's got a look that you don't have to relegate to the convention floor. Sensible, smart, and set for mysterious hijinks, you can cop his style any day of the week.
Enter Everyday Cosplay. It's cosplay you can wear anywhere.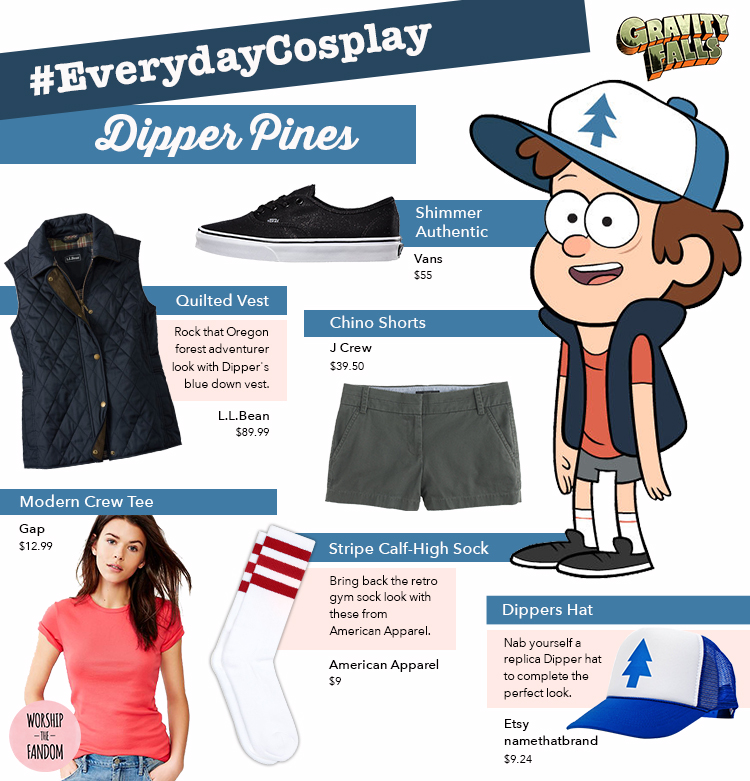 Here's where you can get the items:
Shoes: Vans
Socks: American Apparel
Shorts: J Crew
Vest: LL Bean
Shirt: Gap
Hat: Etsy
Tweet us your everyday cosplays @worshipthefandom.