#Everyday Cosplay: Channel your inner Rufio every day.
Everyone's favorite Lost Boy had a pretty unique signature look. You can go all out with the over the top early 90's Rufio style when you're at Comic-Con, but what about when you want to feel forever young on a regular Tuesday?
Enter Everyday Cosplay. It's cosplay you can wear anywhere.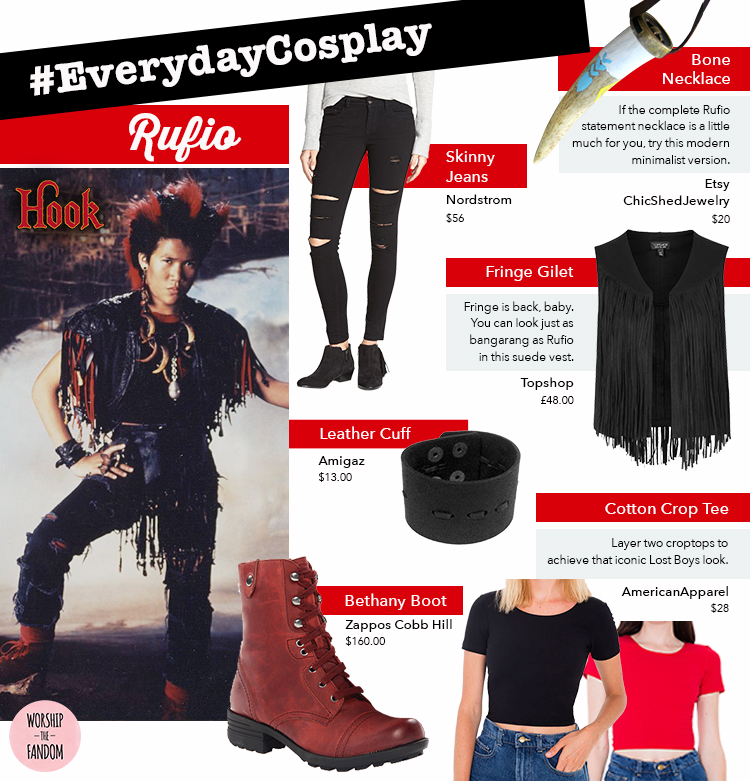 Here's where you can get the items:
Vest: Top Shop
Shirt: American Apparel
Necklace: Etsy
Cuff: Amigaz
Jeans: Nordstrom
Tweet us your everyday cosplays @worshipthefandom.