Everyday Cosplay: Here's how you can dress like Clarke Griffin every day
We know you can pull off an excellent detail-perfect Clarke Griffin cosplay for your next convention, but what do you do when you wanna channel her badassery on a weekday?
Enter Everyday Cosplay. It's cosplay you can wear anywhere.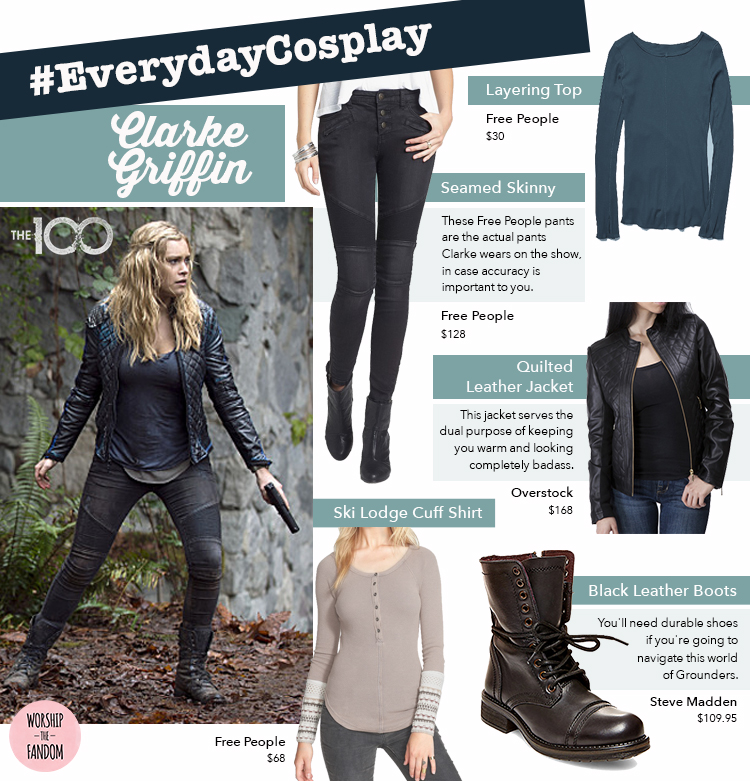 Here's where you can get the items:
Jacket: Overstock
Pants: Free People
Shoes: Steve Madden
Shirts: Free People
Tweet us your everyday cosplays @worshipthefandom with the hashtag #everydaycosplay.