Everyday Cosplay: Peggy Carter style
Of course your Peggy Carter cosplay kills at cons, but what happens when you want to express your love for the asskicking heroine on your way to class?
Enter Everyday Cosplay. It's cosplay you can wear anywhere.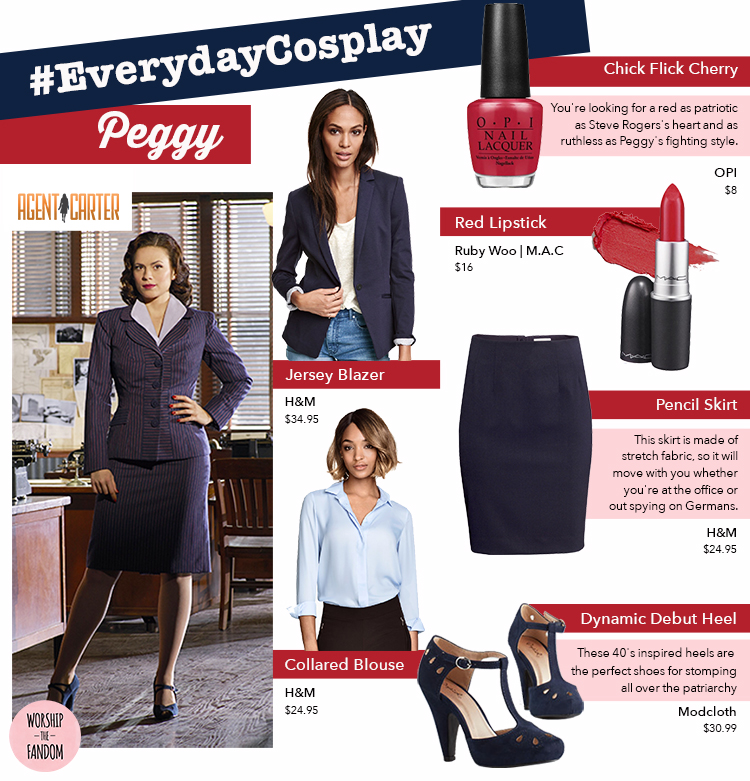 Here's where you can snag all the items:
Skirt, Blazer, and Blouse: H&M
Shoes: ModCloth
Nails: OPI
Tweet us your everyday cosplays @worshipthefandom with the hashtag #everydaycosplay.