Everyday Cosplay: Mabel Pines
Mabel Pines is a great cosplay to wear at your next con —smart, witty, and adventurous, she's a powerful character. But what happens when you want to channel that Mabel spirit outside Comic-Con?
Enter Everyday Cosplay. It's cosplay you can wear anywhere.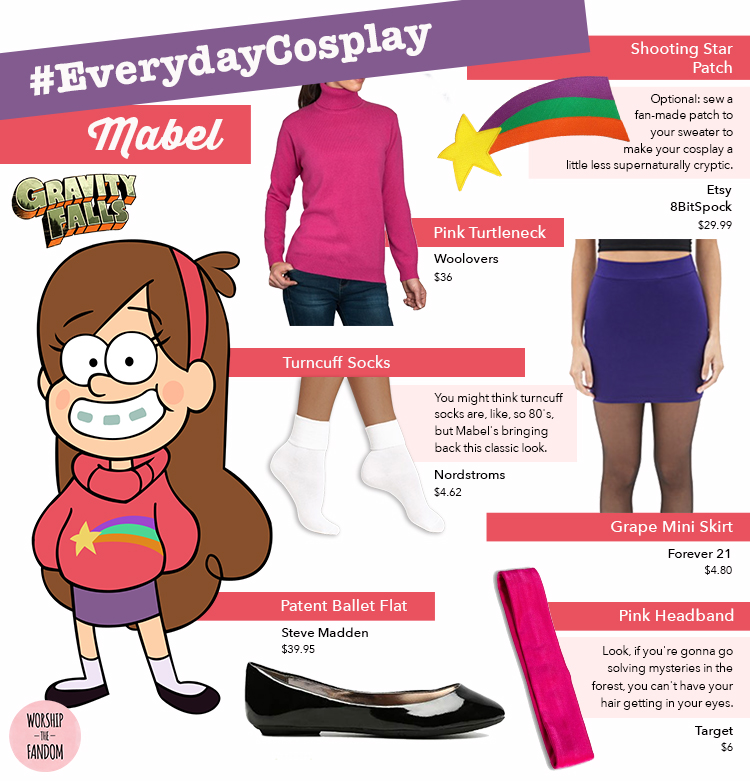 Here's where you can get the items:
Sweater: Woolovers
Patch: Etsy
Skirt: Forever 21
Headband: Target
Socks: Nordstroms
Shoes: Steve Madden
Tweet us your everyday cosplays @worshipthefandom.