Everyday Cosplay: Natasha Romanoff style
Your grimdark Black Widow catsuit is perfect for the Comic-Con floor, but what about when you want to channel your inner killer spy on your way to the Apple Store?
Enter Everyday Cosplay. It's cosplay you can wear anywhere.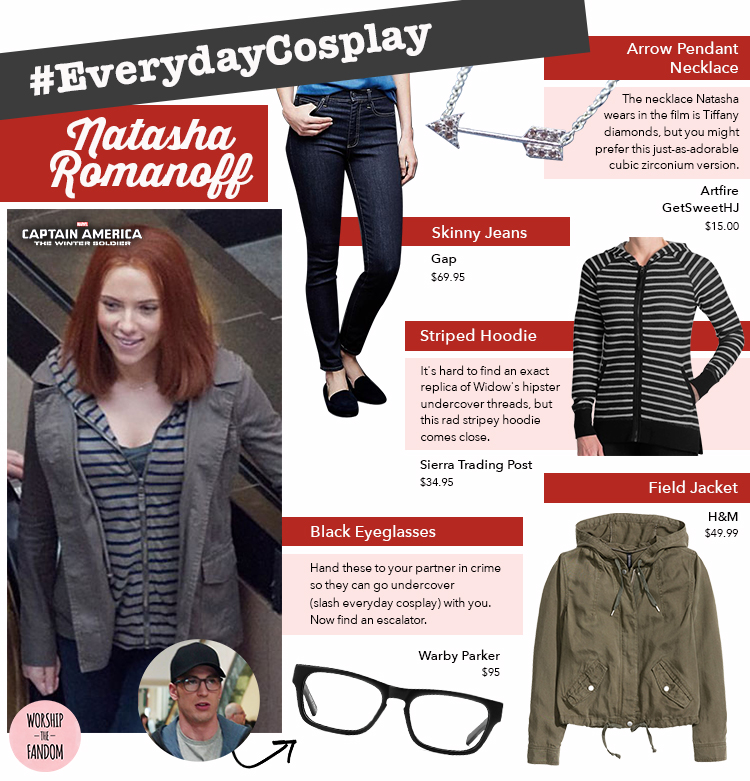 Here's where you can get the items:
Jacket - H&M
Hoodie - Sierra Trading Post
Jeans - Gap
Necklace - Artfire
Glasses - Warby Parker
Tweet us your everyday cosplays @worshipfandom with the hashtag #everydaycosplay.