The best of the best of the Supernatural poster contest
The CW's long-running hit Supernatural heads into its tenth season next week. While the show may be treading familiar asphalt in its later years, the fandom is still one of the most vibrant and vocal on the Internet.
The Road So Far: 6 Scary Good Supernatural Fan Art Posters
In preparation of the upcoming season premiere, the official CW Tumblr opened a poster competition for US residents, and the dedicated fans running the Supernatural Wiki created their own competition for the international SPN Family.
Check out the winner of the international competition below, along with some of our favorite submissions from both contests. Then catch up with Team Free Will at the season 10 premiere Tuesday, October 7th on the CW.
(Spoilers below if you're not yet caught up to Season Ten, obviously.)
1. With Castiel's grace fading, and his BFF a demon, Cas looks appropriately brooding in this gorgeous illustration.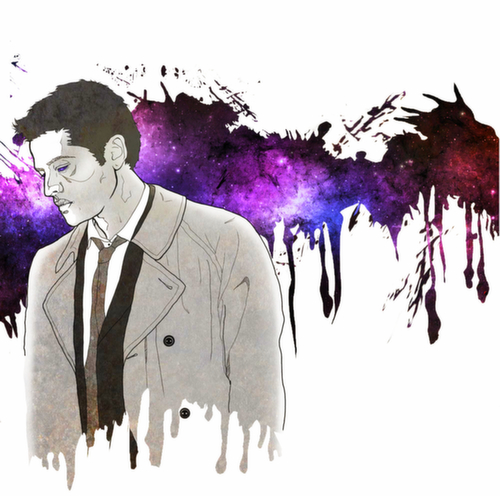 Courtesy: http://tekakaa.tumblr.com
2. If the Mark of Cain doesn't already give you goose bumps, this haunting poster will. As Dean slips further into demon darkness I just hope he takes care of the Impala. Baby don't deserve this.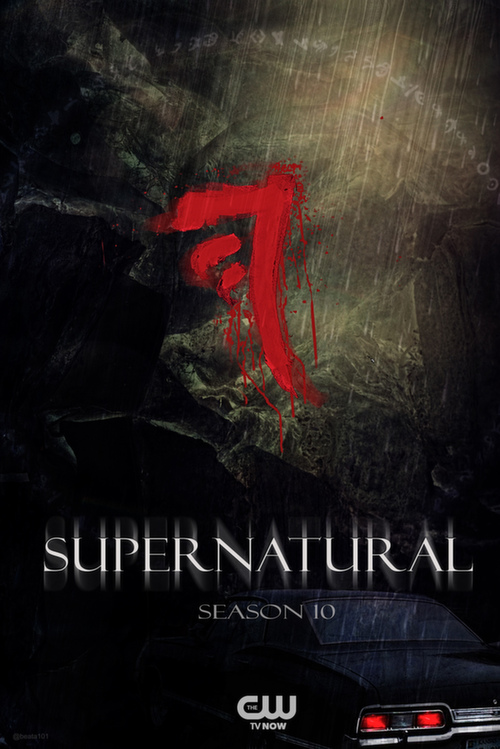 Courtesy: http://beata101.tumblr.com
3. What's worse than Dean becoming a demon? The horrifying realization that he might actually like it. Finally, Deanmon can indulge in all his favorite vices without that nagging morning-after guilt. No responsibilities, no pressure, it's the best mental health vacation a demon hunter could have.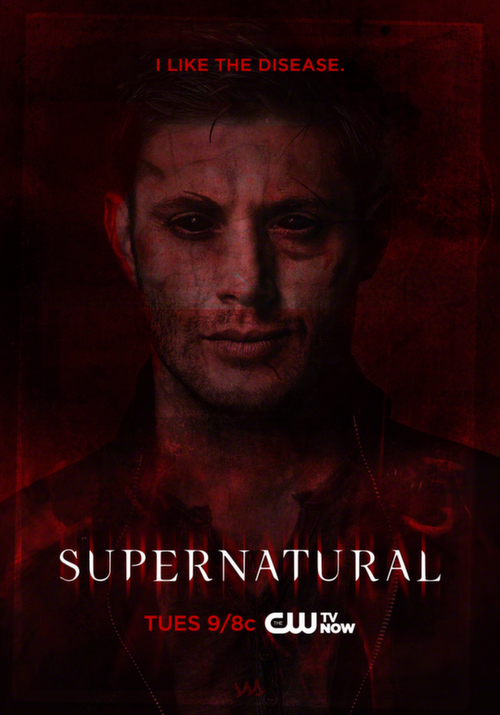 Courtesy: http://londons365.tumblr.com/
4. Creepy, wry, and just a bit suggestive, this artist captures Demon Dean Winchester spirit perfectly.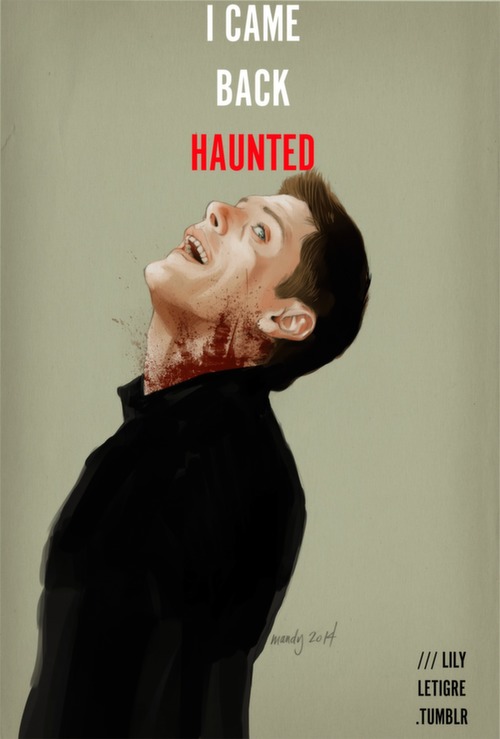 Courtesy: http://lilyletigre.tumblr.com/
5. This fan poster puts the emphasis where it belongs – on all three members of Team Free Will. Casting them in stone and covering them in ivy, we're reminded that these hunters have been hunting things and saving people a long time. But can they save themselves before they crumble?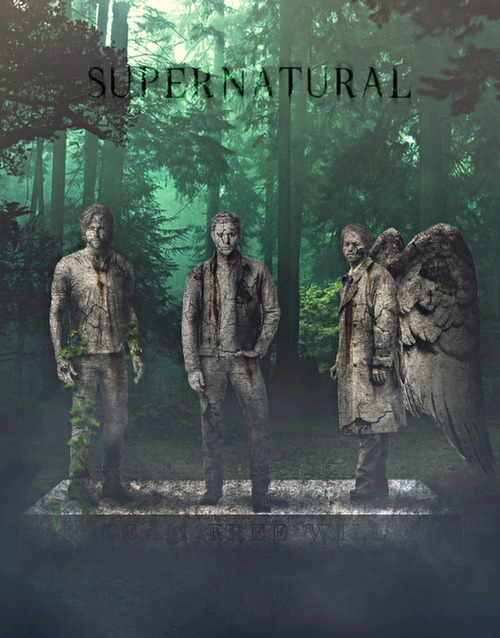 Courtesy: http://bobbysidjit.tumblr.com
6. Finally, the international fan poster winner, designed by DirtyOvercoats. Striking, simple, and a bold reminder that this show was born out of bloodshed – and it may end there, too.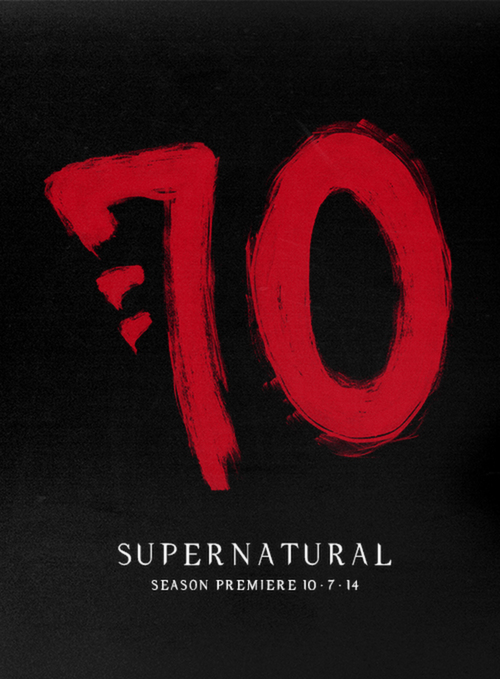 Courtesy: http://dirtyovercoats.tumblr.com