Everyday Cosplay: Castiel style
We all love to cosplay at conventions, but what do you do when you want to express your nerdy love of Supernatural while you're at work or running out to the store for more creamer?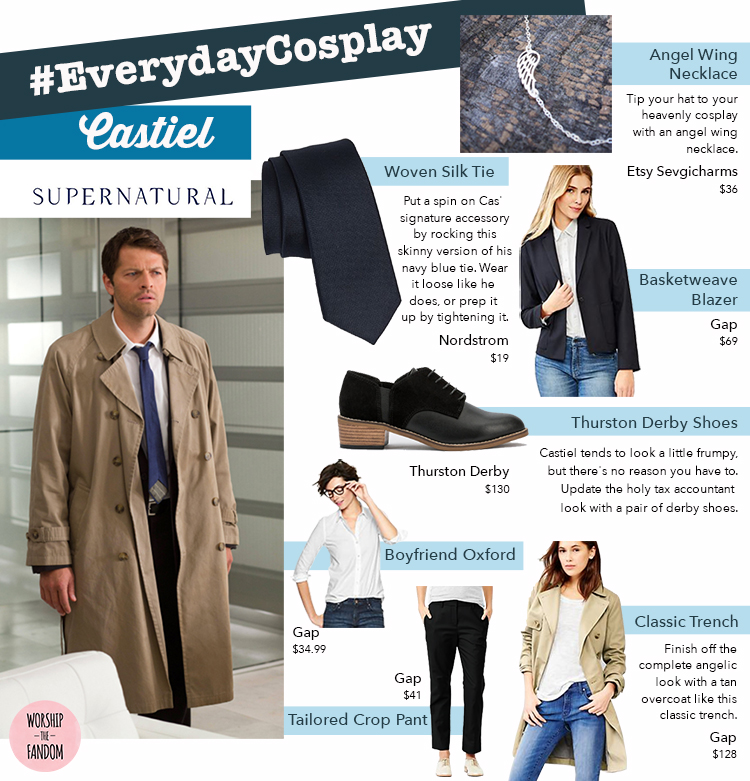 Enter Everyday Cosplay. It's cosplay you can wear anywhere.
Here's where you can snag the items:
Jacket, shirt, overcoat and pants: GAP
Wings: Etsy
Tweet us your everyday cosplays @worshipthefandom #everydaycosplay.