Turn your room into the Hogwarts dormitory of your dreams
Let's be honest, half the fun of reading Harry Potter is imagining you were in that world. The castle walls, candlelit nights, ancient draperies, magical mirrors, mystical creatures, and more. Sure Harry, Hermione, Ron, and the rest of the gang have fun adventures, but so would anyone! Even being able to come back to your house dormitory would be amazing.
So, why not turn your own bedroom into the Harry Potter bedroom of your dreams? All you need are a few easy to DIY details.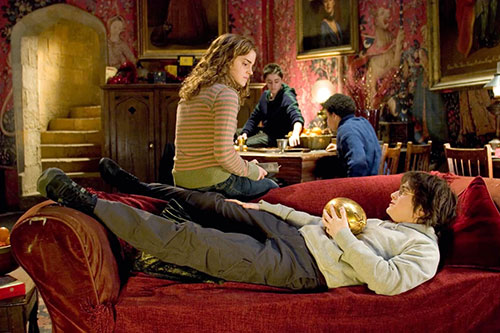 Image source: Fan Pop
First, you have to catch the train to get there. Turn the entrance to your room into the platform at 9 ¾ with this homemade brick curtain.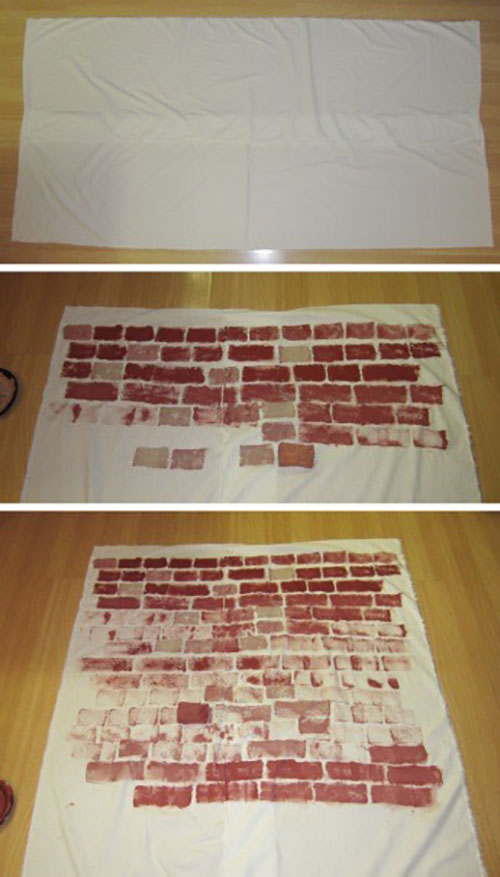 Image Source: Let's Get Thrifty
Next, bedspreads to match your house. Do you like slick silver and rich green for Slytherin? Bright and fluffy yellow for Hufflepuff? Bold reds and golds for Gryffindor? Minimalist blues and greys for Ravenclaw?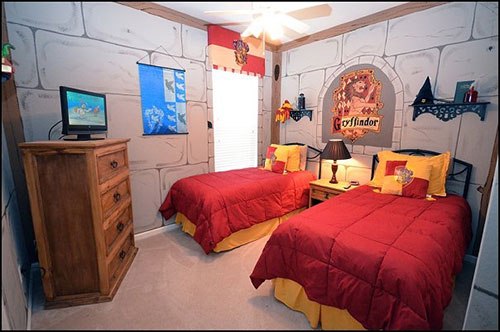 Image source: Decorating Theme Bedrooms
How about some accessories? Like these easy DIY quills.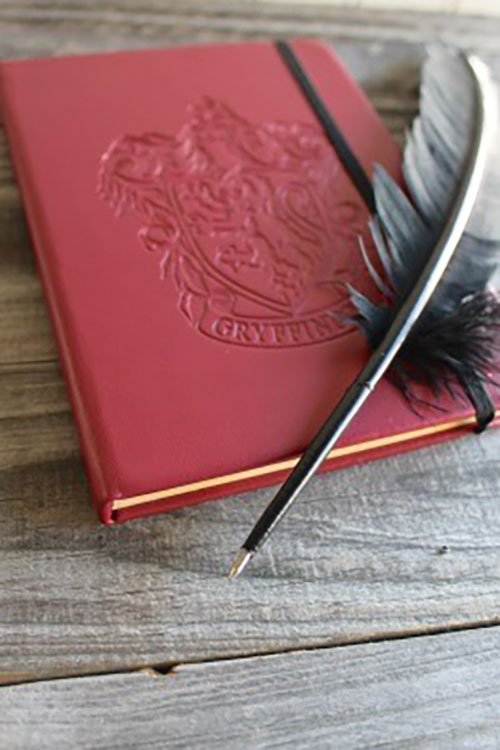 Image Source: Everyday Party Magazine
No iPads, electronic textbooks, or laptops at Hogwarts. Pick up some old looking books from a garage sale, or buy those sneaky book boxes from a local craft store, and stock your shelves with them! Computers are for muggles.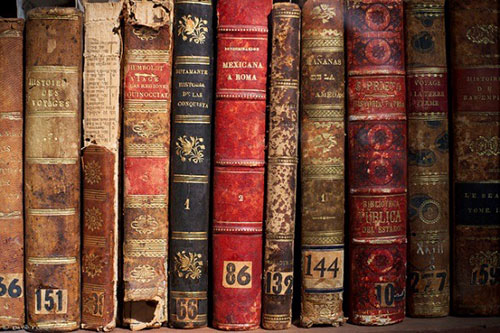 Image source: Smithsonian Magazine
Candles are much cooler than electricity. Just be careful, magic won't help you out if it tips over when you're not looking. Buy them in bulk and in plain colors to mimic the ones in Hogwarts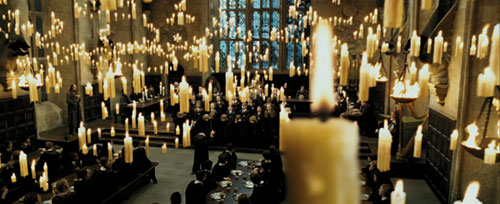 Image source: B+ Movie Blog
It's the perfect time of year to stock up on spooky decorations, especially if your Hogwarts aesthetic is more potions class than quidditch match. Dollar stores will be stacked with fake spiders, cobwebs, plastic cauldrons, and wall decals. Stock up on these witchy essentials.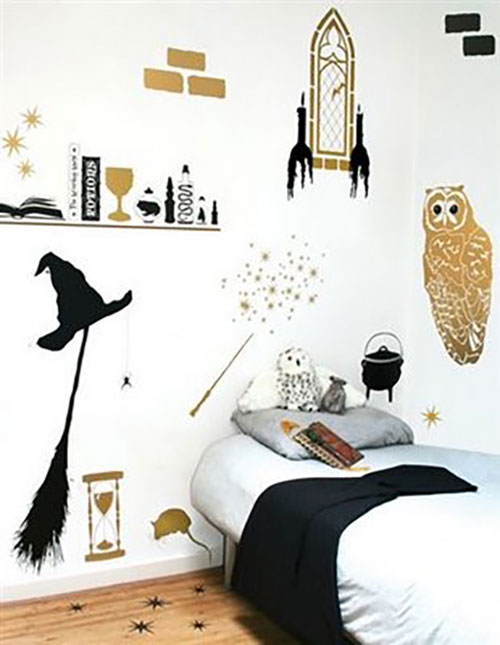 Image Source: Home Design Picture
Have you ever seen a bottle of shampoo at Hogwarts? How about hair spray? No? I think I've found their secret, and it's relocating all their things into Hogwarts-appropriate vessels. Try some cheap funky jars instead to channel your inner Potions Master: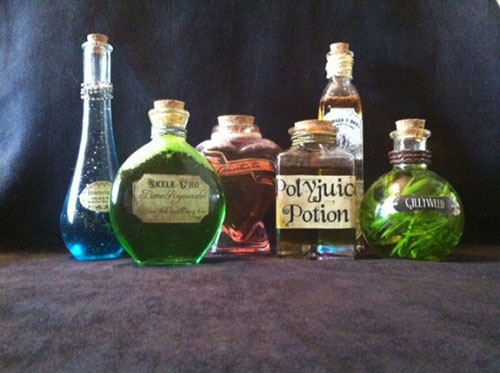 Image source: Blastr
Divination may not have been Hermione's favorite subject, but maybe you'll find a message in the stars with a constellation machine from your room. It'll be just like a night in the forbidden forest! Except with less giant spiders, cryptic centaurs, and dark lords eating unicorns. Yikes.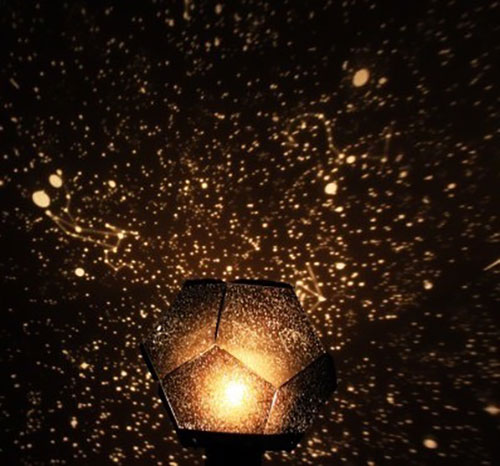 Image Source: Infmetry
What would any of the common rooms be without their fireplaces? Turn any unused corner of your room into the center of the house dormitory with this easy, make-your-own-fireplaces display. Just add a rug to sit on and you've made your new favorite place to curl up with a History of Magic. Or maybe just some magazines.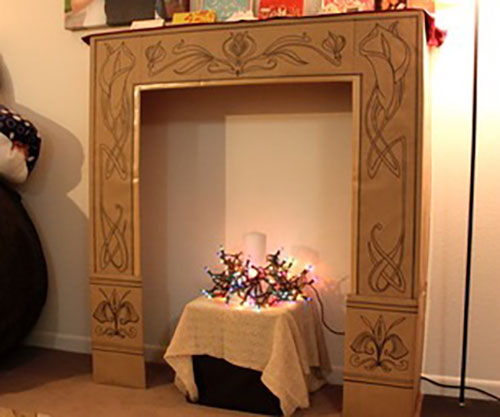 Image source: Instructables
These cute flying keys would look great strung from the ceiling.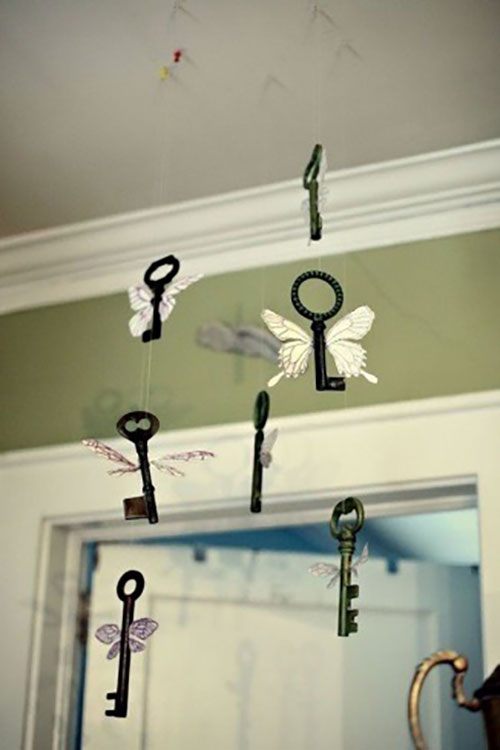 Image source: Buzzfeed
Professor Flitwick would be proud of your spell knowledge with this one.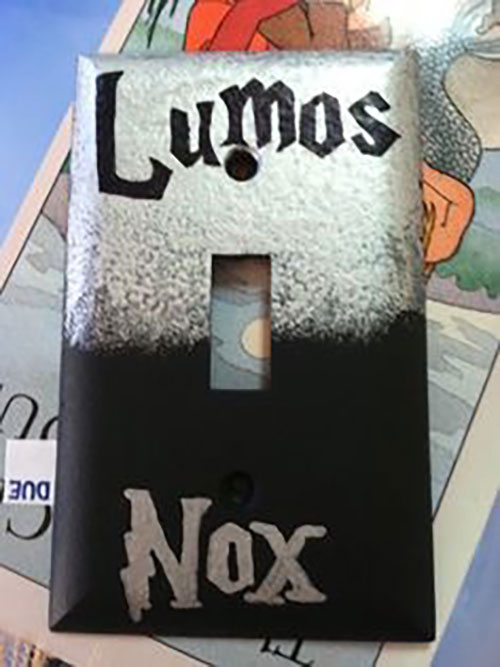 Image source: Pinterest
A trip to any antique store will provide you all the old photos you need to make the walls feel like Hogwarts. Unfortunately, or fortunately, depending how you look at it, these frames won't move or talk. But you can hang them up and make your own stories about what legendary wizards or witches they were.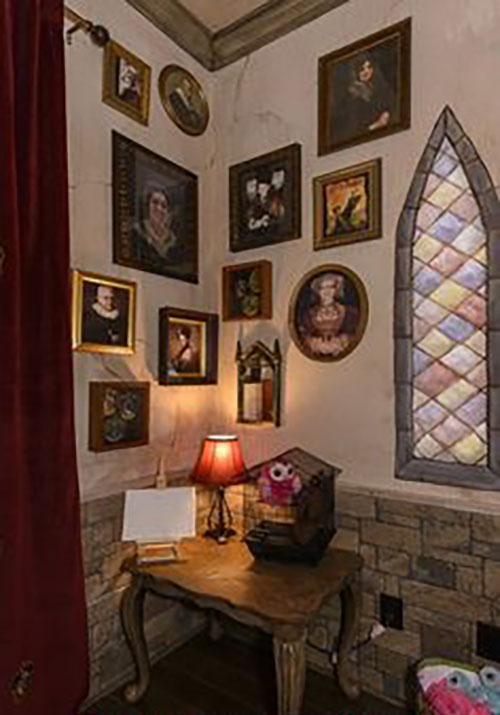 Image source: Pinterest
Turn papers in to parchment, and parchment into fun room signs by soaking them in coffee! Need to hang your schedule on the wall? Instant Hogwarts schedule. Have some song lyrics you love? If it's parchment, that definitely makes it a wizard rock band. Get creative!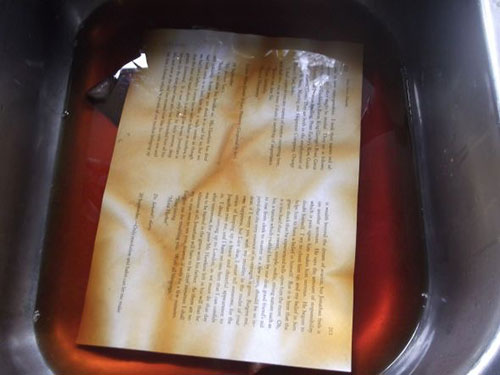 Image source: Wedding Bee
Last, but certainly not least, a Hogwarts student is not complete without their house scarf. For you extra crafty fans out there, knit it yourself. Drape it tastefully over your bed after a long day and be glad you have a little bit of the Harry Potter world in your bedroom.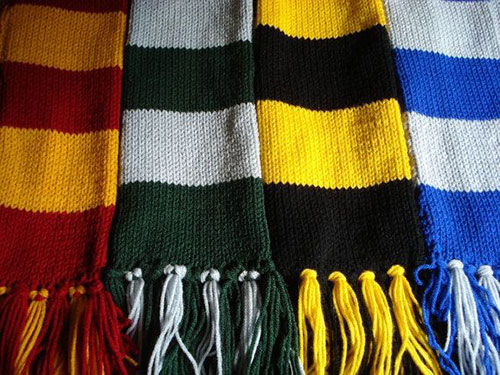 Image Source: Pinterest
What's your favorite Hogwarts DIY craft? Comment below to let us know.