This fan artist is imagining your favorite characters in the '80s
You've probably seen artist Mike Wrobel's iconic '80s/'90s Game of Thrones illustrations, but he's been a working artist for over a decade. We spoke to him about his influences, his favorite fandoms, and keeping the faith while making your rent.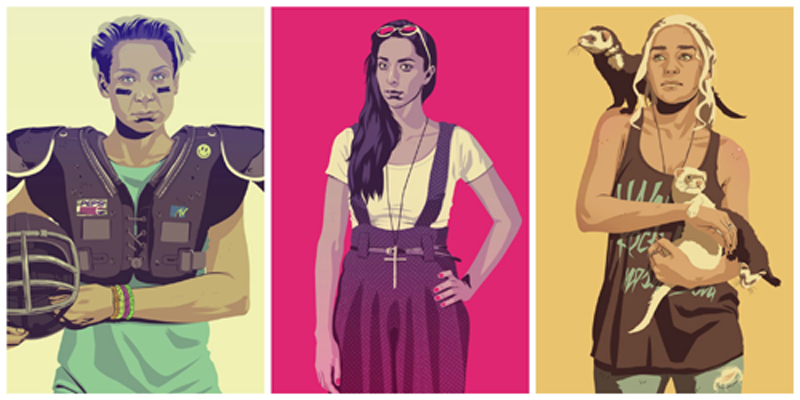 See more from Mike at his website, moshistudio.com, and his Tumblr, http://moshi-kun.tumblr.com.
1. Your most recent '80s/'90s Game of Thrones art has captured the imagination of fans and gone viral. What was it about Game of Thrones that drew you to making fan art?
As a fan of the show, it was obvious I would make something about it. There's a massive collection of fan art already I wanted to contribute to, but I really wanted to make something different with a new and funny angle.
Actually, this idea of transposing the characters in the '80s/'90s came up quite naturally. I was a kid in the '80s and a teenager in the '90s, so I grew up with things like The Fresh Prince of Bel Air, Saved by the Bell, The Goonies, Nirvana, Super NES, The X-Files, Teenage Mutant Ninja Turtles.
All these pop culture references became a motor in my work. Since Game of Thrones is a dark fantasy world, I thought it would be quirky and funny to see the characters in a colorful contemporary period.
2. You have a terrific ability to capture characters in a recognizable yet stylized way. Can you talk about how you developed your personal style?
When I was living in France, I studied animation and worked a few years in this area. I've always been attracted to Japanese animation and was fascinated by the amazing details they put in the character design, especially the shadowing treatment. Every animator knows how hard it is to animate a character with very detailed shadows – you have to be really good in anatomy and know how lights and shadows affect a surface. I studied this process a lot.
My style is what we might call vectorization. I like this way of simplifying lines with a limited color palette, but I am actually not a big fan of the usual vector stuff we can find on the web. The thing with vector is it can look terribly cold. It often lacks charisma and style, and I wanted to avoid that. So I tried to develop a vectorization with more identity, using this shadowing technique I learned from the Japanese animation and focused on colorful palettes.
3. You've mentioned growing up watching The X-Files. What other fandoms are you in?
I am a movie and TV addict, so there's tons of stuff I am a fan of. I love animated shows like Futurama, Family Guy, Adventure Time, and South Park. I am a big fan of Malcolm in the Middle, Parks and Recreation, and Breaking Bad. I also have this huge passion for South Korean cinema. They make the best thriller/gangster movies.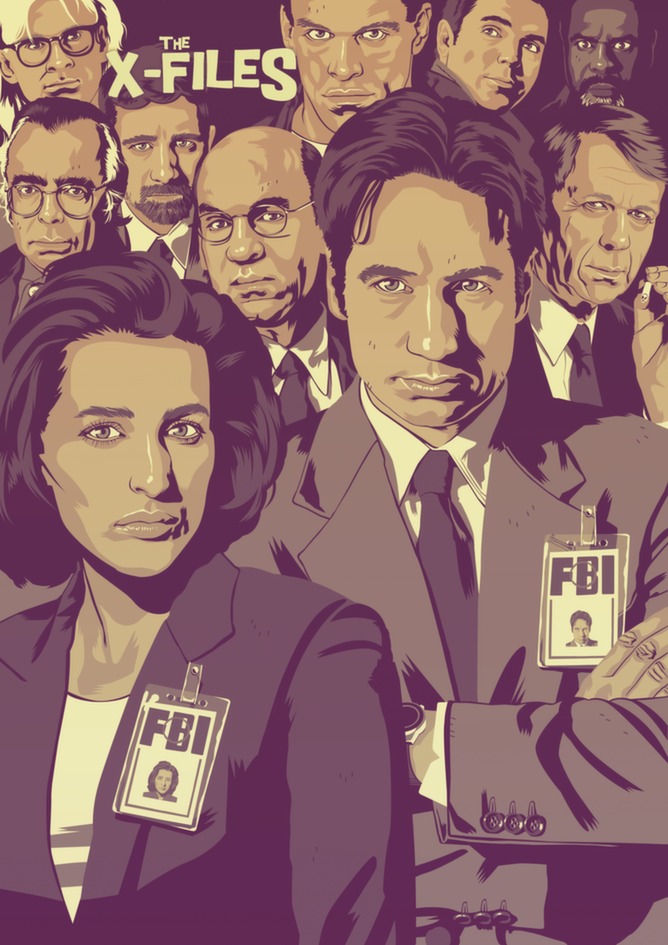 Since I work at home, I always have TV shows, movies, or music in the background. I don't like silence. I feel more creative and comfortable if I feel "life" in the room.
4. I've seen the photos of people cosplaying as your '80s/'90s Game of Thrones characters, which is like fan art of fan art. How does it feel for other people to like your work so much they've incorporated it into their fandoms?
This is just crazy. I never expected something like that to happen. Seeing people loving my work, up to the point that they cosplay, is so rewarding! As an artist, I always do things I like, and not things that might work with people. So it's really gratifying.
5. Can you talk about finding the line between making art you love and making a living? Do you have any advice for young artists who are trying to make that jump?
We all want to make art we love and make a living out of it. But of course it's a luxury to do both, and also is a goal that's very difficult to reach.
Today I can say I managed to do that, but it took me ten years. You start on projects you don't really care about, with clients who take advantage of you because you need money to pay your rent. But it will give you enough experience to manage your own things.
It's good to be a passionate artist, but you also have to be a businessman if you want to get your art seen and the success it deserves. That's the most difficult part because artists are generally bad businessmen. It's difficult to play in both categories, and I am the perfect example. When I say businessman, I mean you have to sell yourself, build your image, make yourself visible, be active on social networks, exhibit your work, and negotiate contracts and rates. It's something I learned over the years. You can't just do your stuff and wait for people to notice you.
6. What's your favorite '80s item that you'd like to see make a comeback?
I'd like the tape to come back. Sure today it's easier and faster to put all your music in your phone and listen randomly, but when we were making mix tapes, we spent time carefully choosing music we loved to build the perfect playlist.
And for people like me who were pretty shy with girls as a kid, the "I made you a mix tape " was a good alternative to saying "I like you."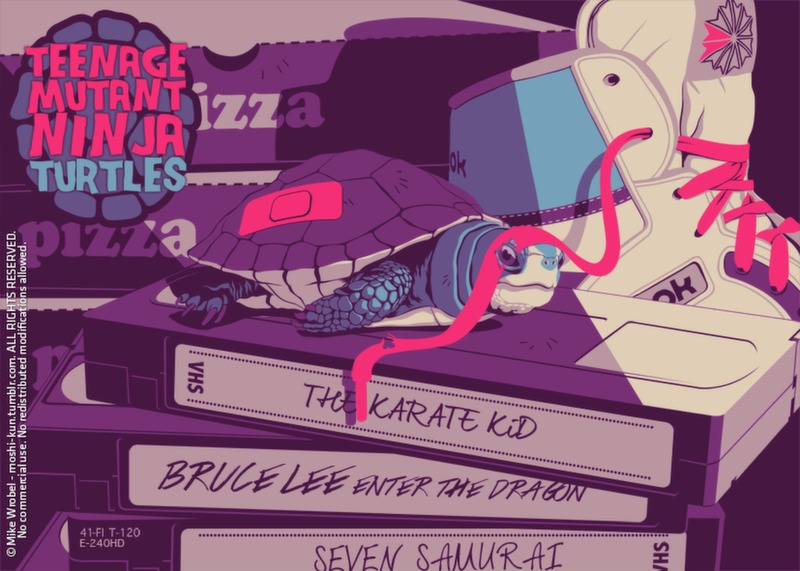 7. You have a very strong social media presence. I've seen your art all over Tumblr in particular. As an artist, what's your relationship to social media, how have you made it work for you?
Honestly I am not a big fan of social media, but it's the kind of business part you have to take care of to promote your stuff. Of course I love talking with people, sharing, getting feedback, but keeping up your presence on the web is a real job. Especially when you have to manage your Tumblr, Facebook, Twitter, Dribble, Instagram, Society6, and other social media… It takes one to two hours every day, which are one to two hours less time for making your art.
I started on Tumblr first, as the artistic community is pretty big and people easily share your stuff. I submitted my work to several popular illustration blogs, and increased my number of followers, step by step. Last year my Game of Thrones art went viral, and numbers of blogs and magazines all over the world published my work and also interviews with me. It gave me a lot of visibility.
8. Who are some of your favorite fan artists working right now?
I love the work of Mike Mitchell and Rich Pellegrino. I follow lots of art blogs and Tumblr as well.