These four artists were winning Long Beach Comic Con
Long Beach Comic Con isn't the big kahuna, and yet, its intimate seaside setting is an exceptional venue for attendees to show off their fabulous, freaky, and fannish good selves. Between the stitch-perfect cosplayers and the shelves of comic book back issues I found aisle after aisle of talented, intrepid artists.
Four Incredible Fan Artists At Long Beach Comic Con
I saw so much great fan art this weekend, but here are my four faves from the Long Beach Comic Con.
Jenny Parks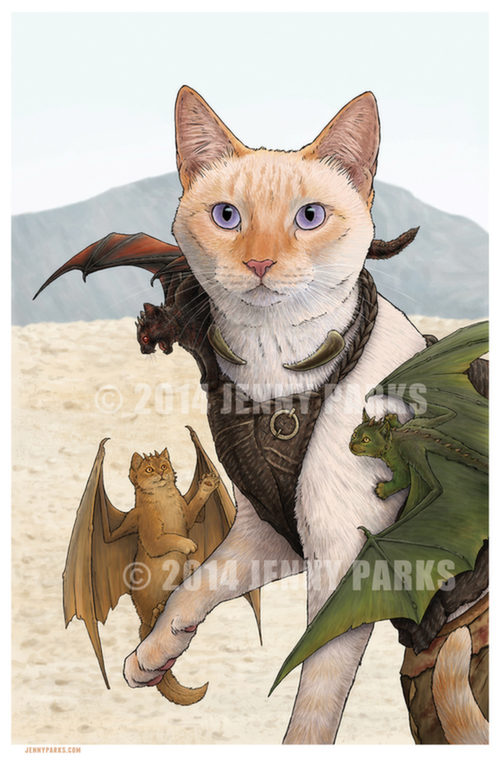 Jenny Parks has one black cat – but don't look for it in any of her amazing cat-based fan art. She hasn't committed her own feline to paper yet. A longtime cat lover, Jenny's been drawing cats for a long time, but started creating fan-based cat illustrations a few years ago. Her striking and humorous images of cats as iconic characters like Han Solo and Castiel (Cat-stiel?) have garnered her attention from the broader art world, and she's currently illustrating a book about the history of cats. How does she feel about her furry gig? "I wake up in the morning and I get to draw cats for a living," she says. Sounds pawsome.
Check her out: http://jennyparks.tumblr.com / http://www.jennyparks.com
Fox Estacado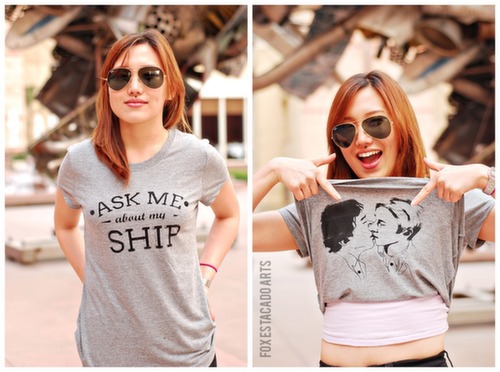 Fox has a long history of incredible fan art. Her first fandom was Xena Warrior Princess, followed closely by The X-Files – her "mother ship". Now, her booth is filled with gorgeous illustrations of Sherlock and Watson, Mulder and Scully, and Harry Potter, among others. But the item that caught my attention most is her ingenious "Ask me about my Ship" t-shirts that lift up to reveal your liplocked OTP – currently available in both Johnlock and Destiel flavors.
Get yours at her shop: http://artbyfox.storenvy.com
Silhouettes by Jordan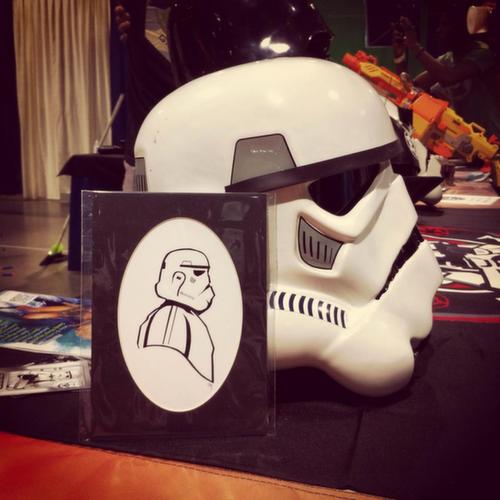 Jordan's mom has been cutting silhouettes for 30 years, but it wasn't until a few years ago that she taught him the craft. "She figures you can't take it with you, and I won't be any competition to her," he says. Most silhouette artists are working out of theme parks these days, but Jordan's bringing the craft into the fandom space with an extensive array of striking and minimalist prints, from Avengers to Ghostbusters to Peter Pan.
Check him out: http://www.facebook.com/silhouettesbyjordan
Make it Sew - Mikki Gunter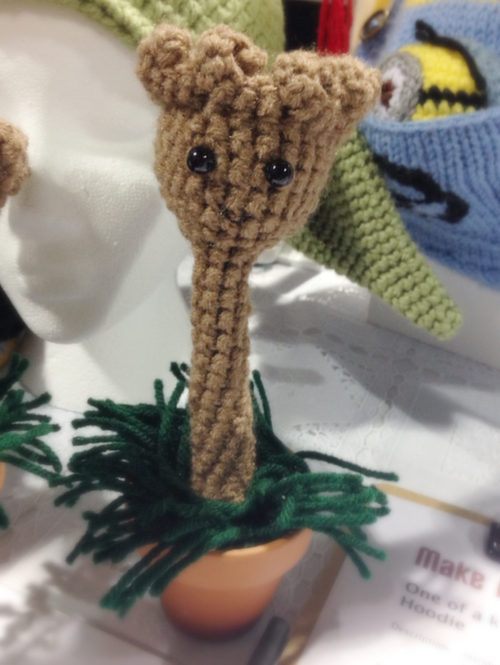 A disabled veteran, Mikki Gunter started crocheting when her therapist told her she needed to get a hobby. A massive Star Trek fan with the tattoos to prove it, Mikki started crocheting fandom-related goods starting with Spock and Worf, and branching out to Jayne hats and Minion plushies. Her best seller? A Baby Groot pen holder, dancing not included.
Check Mikki's work out: https://squareup.com/market/make-it-sew