Everyday Cosplay: Winter Soldier style
I know you love to rock a cosplay on the convention floor, but what about the other 363 days of the year? How do you show your appreciation for brainwashed Bucky Barnes on your average Tuesday?
Enter Everyday Cosplay. It's cosplay you can wear anywhere.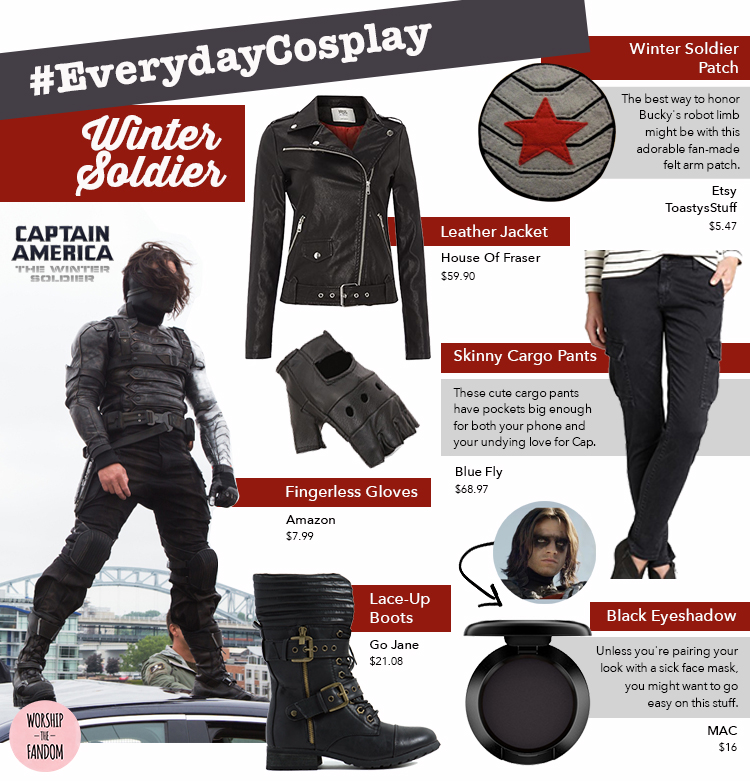 Here's where you can scoop up all the items:
Pants: Bluefly
Gloves: Amazon
Boots: Go Jane
Eyeshadow: MAC
Jacket: Fraser
Patch: Etsy
Tweet us your everyday cosplays @worshipthefandom