What happens when you search for fan art of butts on the internet
Yesterday we featured an article about the top ten best butts in fandom, with a tongue-in-cheek ranking of the top ten fan favorite butts, as illustrated by fan artists. The debate on the ranking of the butts continues on Facebook and Tumblr, but there's one question that remains:
Why are all the butts male?
I didn't set out to make this list all male, but something funny happened when I went looking for fan art of butts — the art of butts that were playful and fun tended to be male, and the female butts were either rare or hyper-sexualized and definitely inappropriate for this list.
Why is this? To start, look at popular female character Black Widow. A terrifying assassin with emotional walls who frequently operates in a stealthy black leather bodysuit, Black Widow is both deadly and complex. But in official promotional materials, Black Widow is too-often sexualized, displayed in positions that show off her body more than her skills.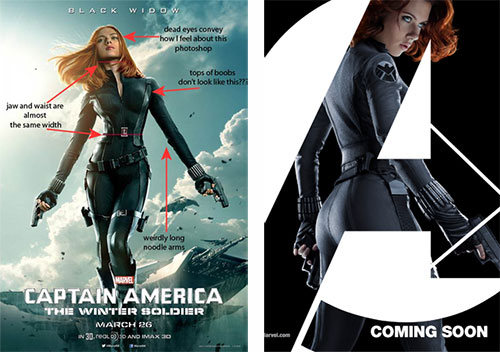 Image Sources: marvel-movies.wikia.com & ilovecharts.tumblr.com
In fan art, this dynamic is reversed. Artists draw Black Widow in active positions of power, emphasizing her training, her personality, and her grit.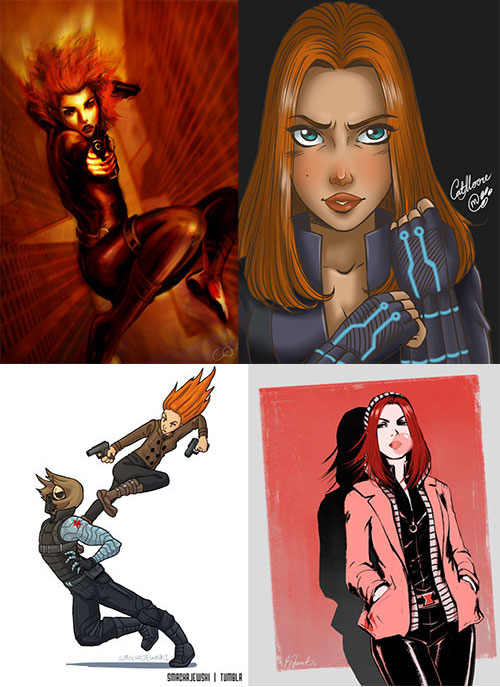 Image Sources: christytortland.tumblr.com & saehral.tumblr.com & smachajewski.tumblr.com & bycatmoore.tumblr.com
For another example, take a look at popular girl group Fifth Harmony. In official promotional photos, the ladies are shown again and again in sexualized positions, with legs spread, lips parted, and hips cocked.
Image Source: ryanseacrest.com
In fan art, we see the ladies imagined a thousand ways, sometimes sexualized, frequently not. Most often, they're depicted as friends, highlighting their relationships, they're usually smiling and having fun while working with their pals.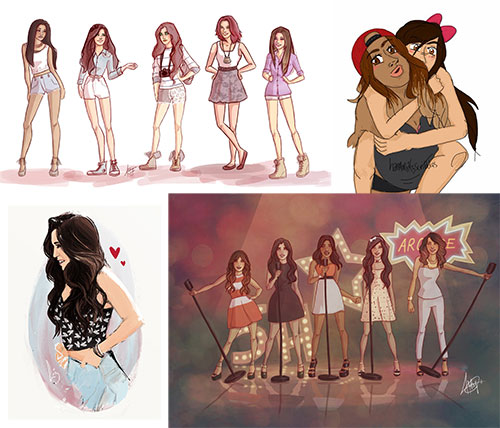 Image Sources: idiot-scribbles.tumblr.com & laurify.tumblr.com & pocketharmonies.tumblr.com & pocketharmonies.tumblr.com
Now compare Fifth Harmony to their male boy group counterpart, One Direction. In album covers and PR photos, the 1D boys are shown palling around, having fun fully clothed. While occasionally sexualized in magazines, their official promotional materials are more often focused on their expressions and hair, not on their bodies.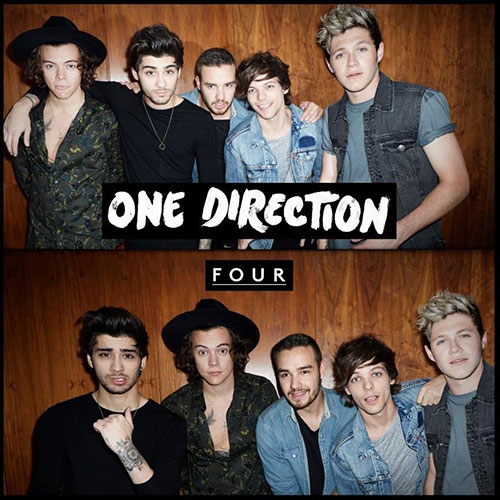 Image Source: Wikipedia
And here's where we really get to see where fan art gets political, because the One Direction fan art has a distinctly different feel than the Fifth Harmony fan art. We see fan artists putting the boys in sexual, revealing, and submissive positions. We see art celebrating their bodies, and sexualizing their relationships. In short, fan artists are doing to One Direction what popular culture already does to women.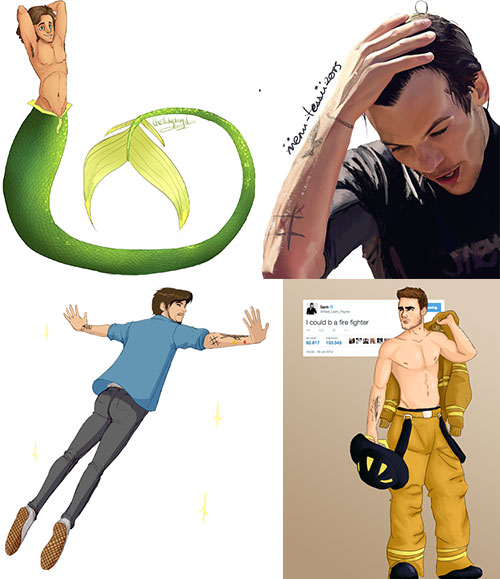 Image Sources: ashleyrguillory.tumblr.com & daddytomlinbum.tumblr.com & theitchyarmpit.tumblr.com & liamstolenboxers.tumblr.com
By sexualizing men and empowering women, fan artists are reversing the power dynamic we usually see. In this way, we see how transformative works like fan art and fanfiction can be a corrective force, "fixing" problems, and equalizing the playing field.
I've clarified the original article to indicate that it's only a list of the best male butts in fandom — something I should have done from the beginning. I'm not sure a female equivalent list is possible, for the reasons above, but I will do my best to give equal ground to women in fan art on this site moving forward.
Gender aside, it was pointed out to me that the list of the ten best butts was predominantly white. That's a problem, and while it's indicative of a larger issue in popular culture and fandom culture, it's also something that I should have noticed and corrected before publishing. To apologize, here are a few additional butts that are totally delightful and arguably deserve a place on the list.
Osric Chau's Butt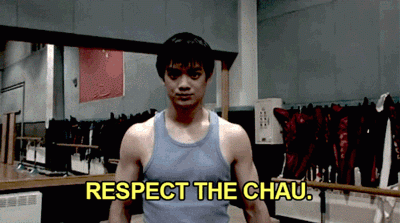 Image Source: glassclosetcastiel.tumblr.com
Jason Momoa's Butt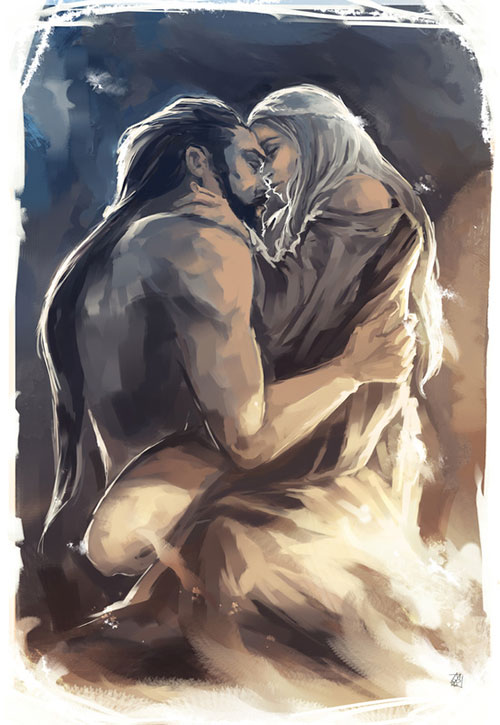 Image Source: akimao.tumblr.com
Alfred Enoch's Butt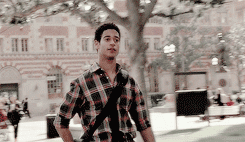 Image Source: lamaelyss.tumblr.com
As always, I welcome your feedback. Tweet me your thoughts, your concerns, and your fan art butts at @brittashipsit. And as always, you can upload your own butt fan art to our gallery.