These geeky bento boxes are guaranteed to make you hungry
Bento is a single-portion meal common in Japanese cuisine and gaining popularity in America. Now they're becoming even more tasty — and geeky — with these creative fandom-themed lunches. It's like fan art you can eat!
Get ready to get inspired… and hungry.
May The Lunch Be With You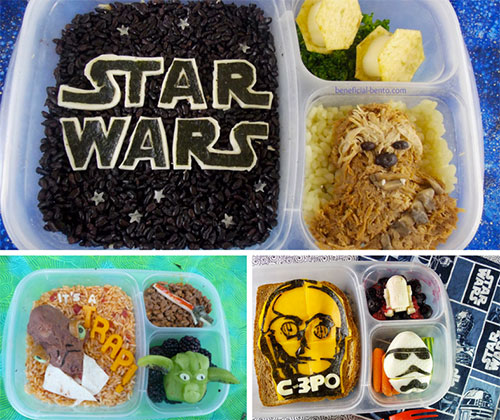 Join the dark (meat) side with this fun Star War themed bento box. Blogger BeneficialBento strives to make healthy food fun by adding creative twists to her recipes using Bento Boxes. For this "May the fourth" bento box, she was inspired to create her own Chewbacca out of kalua pork, black beans, and mushrooms.
Allons-Greens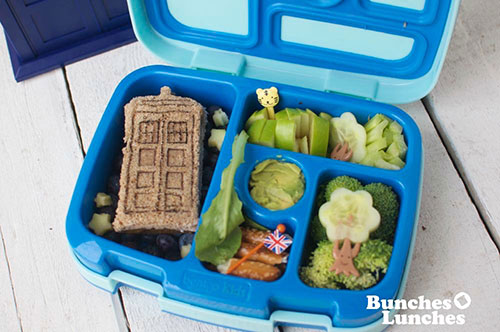 Doctor Who fans can rejoice with this awesome bento box featuring the TARDIS! Shannon is a huge fan of Doctor Who and wanted to incorporate her love for the series in her children's lunch. In this bento box, she references a recent episode where the Doctor and Clara discovered the world had been covered with trees and greenery, which she emphasized by using lots of green foods like apples, celery, and broccoli.
Phineas and Ferb Garden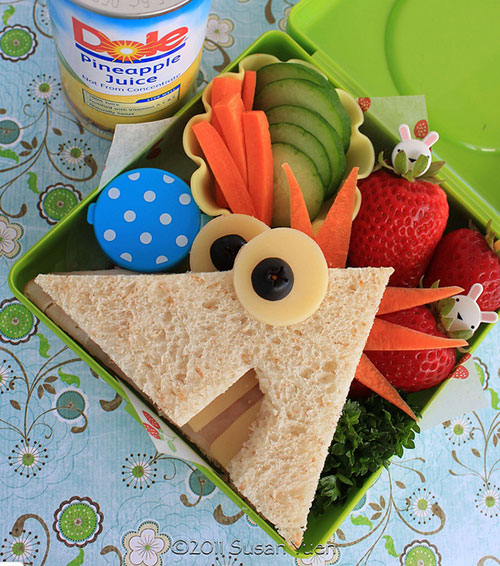 Susan Yuen is a master at making tasty and cute bento boxes. This healthy lunch catered to fans of the hit animated series Phineas & Ferb will please even the pickiest eaters. Susan used whole wheat bread, swiss and turkey to make Phineas' head. She used carrots that she cut out to make Phineas' hair and brought in more color by adding strawberries and cucumbers.
Snorlax Snax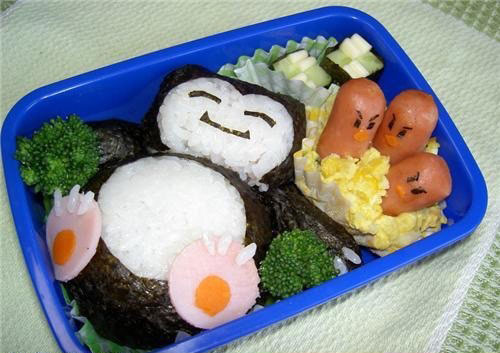 Gotta catch em all, especially when you have an adorable Pokemon themed bento box to dine on. You should be able to relax as much as Snorlax with this tasty bento box filled with white rice, seaweed, eggs and cucumbers. To add scenery, they used broccoli as bushes to surround the sleeping Snorlax. The Dugtrios are made from sausage and are stuffed in egg salad.
Wizarding World of Lunching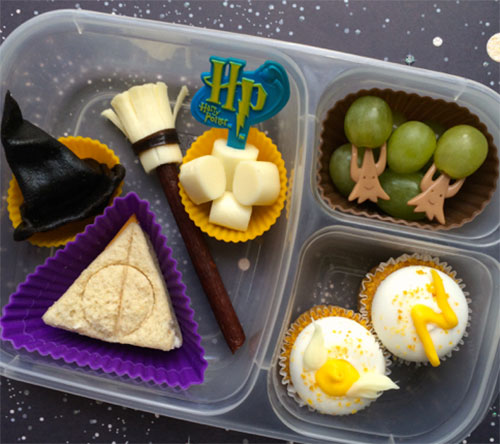 You don't have to attend Hogwarts to enjoy this Harry Potter themed lunch. For the sandwich, BentOnBetterLunches made a deathly hollow turkey and cheddar sandwiche. She used fruit leather to bind together the pepperoni stick and string cheese broomstick. The hat is made out of fruit leather that she pinched into a witch hat shape. For dessert, she made mini pumpkin muffins frosted with a golden Snitch and lighting bolt.
Elevensies Box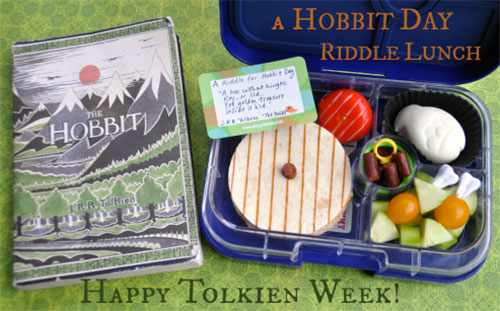 In this lunch, we have a turkey and cheddar tortilla sandwich made to look like a hobbit door. In the center section the intrepid chef put pepperoni chunks held in place with a ring pick. The fish is made out of a hard-boiled egg, and last but not least, she gave her some cucumber chunks along with starburst tomatoes.
Oh oh, Totoro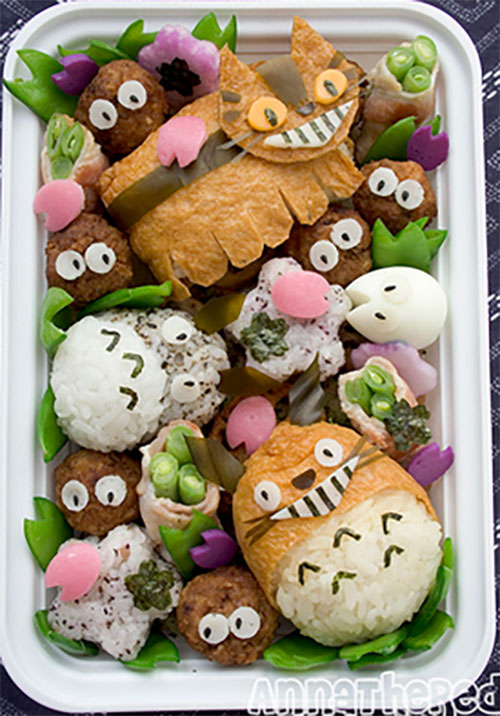 With all the smiles, this bento box looks almost too cute to eat. Blogger AnnaTheRed loves to create anything she can, from plushies all the way to fun bento boxes, Anna created a delightful My Neighbor Totoro themed bento box. Totoro is a forest sprit that only children can see. To create Totoro's colorful expressions, she made them out of seaweed. She used inari skin — fried bean curd — to stuff her rice, shape and mold the body sections.
Now that you've seen these fan-created bento boxes, what are you waiting for? Get cooking!
Image Attributions: