How geek girls are bringing letter-writing back
Growing up geek in South Africa, Nastasja always felt like "an outsider and a loner". She found it hard to make friends with the same nerdy passions as her (Supernatural, kawaii, and Marvel are among her interests). One day, she discovered the International Geek Girl Pen Pals Club (IGGPPC). She signed up, started talking to her pen pal, and hit it off in a way she never had before. To date, she and her pen pal have sent 937 emails.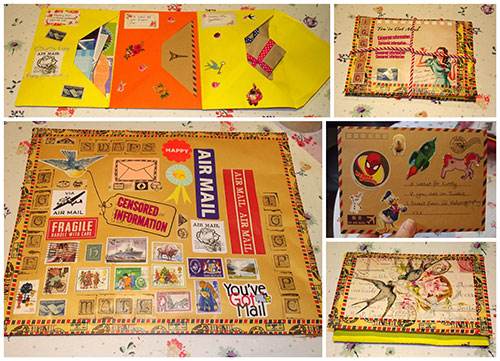 Image Courtesy: Helen Cox
Of course, for many Iggles (as members of the IGGPPC call themselves), there's real paper and pen involved, as well. Debbie Rolf is an Iggle in New York City who loves handwritten letters. She has pen pals she interacts with via social media, but she loves the letter-writing as well.
IGGPPC was formed out of a love of letter-writing. Emily Farquharson-Hall (known as Farquharson in the community) and Stewie were two geeky friends who knew each other online but lived an ocean apart. In March 2013, they decided to put part of their friendship in the hands of the mail service and start writing letters. (Mainly, Farquharson says "because [Stewie] wanted curly wurlies and I wanted some American sweets.") Soon after, the two launched the site to help other geek girls find pen pals and within a week, over 2000 people registered.
Now, two years later, over 9000 people from 76 countries have registered for a pen pal. When users register, they name their top five geeky interests in order to find a pen pal in similar fandoms. The most popular fandoms include Doctor Who, Harry Potter, Sherlock, and video games.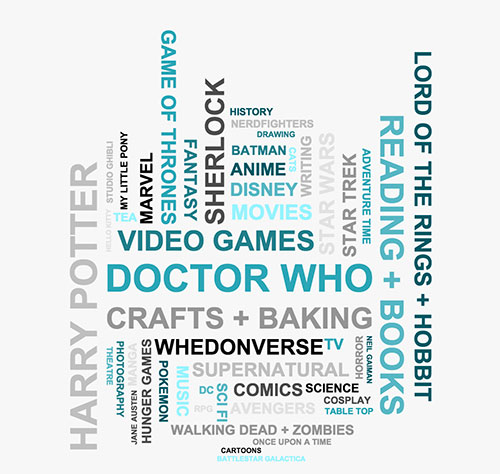 Image source: Geek Girl Pen Pals
Rolf found that more than any one specific fandom, it's their mutual love of geeky endeavors in general that brings her tighter with her pen pals: "A few of my pen pals are dipping their toes into cosplaying, as am I, so we've been able to compare experiences," she says. One of Rolf's several pen pals, Helen Cox, agrees with that sentiment. While she met her pen pals through fandoms like the Whedonverse and other sci fi shows, she says that fandom is just an entryway into a deeper relationship. "In a way it simply makes it more likely that you're talking to someone who is like-minded," she says. "Although geekery does take up a considerable space in each letter we also talk about our lives, our history and our dreams. For me, it's great to discuss this with women on the same wavelength as me who are living all over the world."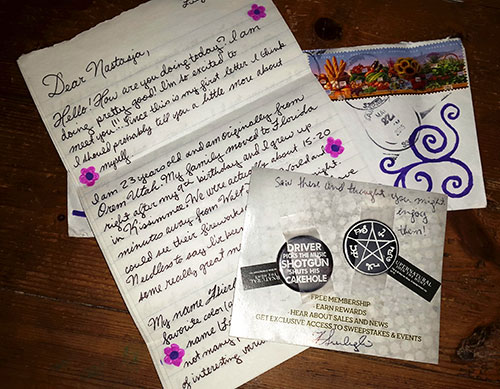 Image Courtesy: Nastasja Roberts
Iggles with a crafty side can sign up for swaps to celebrate holidays, birthdays, or fandom anniversaries. Iggles are matched based on fandom and shared interests, so you're guaranteed to meet someone who speaks the same geeky language as you.
Rolf recently participated in a "Fictional Crush Swap" in which Iggles compared fandoms, then wrote letters in character as their pen pal's favorite crush. "I got one from George Weasley and sent one from Professor Snape." Meanwhile, across an ocean, Cox was participating in her own swap. "I received a care package from Kate Beckett in Castle, complete with NYPD mug and a copy of one of Castle's books whilst I spent an afternoon tea-dying paper and writing my swap partner a love letter from Aragorn."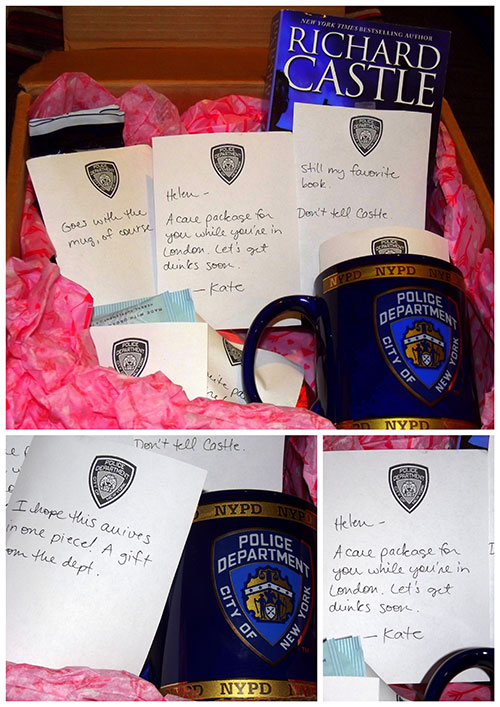 It's worth mentioning that while IGGPPC was started as a place for geek girls to meet each other, they also welcome boys to the club. Pen pals can select which gender they'd prefer to write with.
If you'd like to sign up for IGGPPC, head over to their website, or as Rolf puts it, "I usually refer to the Geek Girl Pen Pal Club as the nicest place on the internet."