Everyday Cosplay: Furiosa style
You'll clear the floor with your Furiosa cosplay at Comic-Con, but what happens when you want to express your inner Imperator after the convention is over?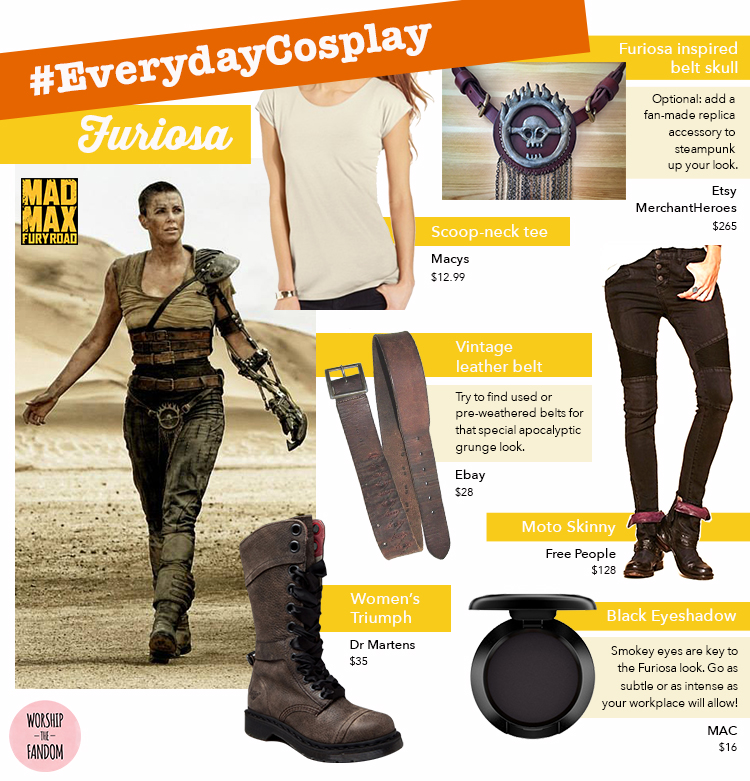 Enter Everyday Cosplay. It's cosplay you can wear anywhere.
Here's where you can get the items:
Shirt: Macy's
Belt: eBay
Pants: Free People
Boots: Doc Martens
Skull belt: Etsy
Eyeshadow: MAC
Tweet us your everyday cosplays @worshipthefandom with the hashtag #everydaycosplay.