Why limit your fanart to the front of your t-shirt?
Society6, our favorite source for fanart merch, has unveiled a new t-shirt product where artists can design the entire fabric landscape instead of just plastering their artwork on the front. Artists answered the call and now there are hundreds of killer fandom-related patterns available.
Here are 19 that would go perfectly with those leggings you bought…
Doctor Who Under the Sea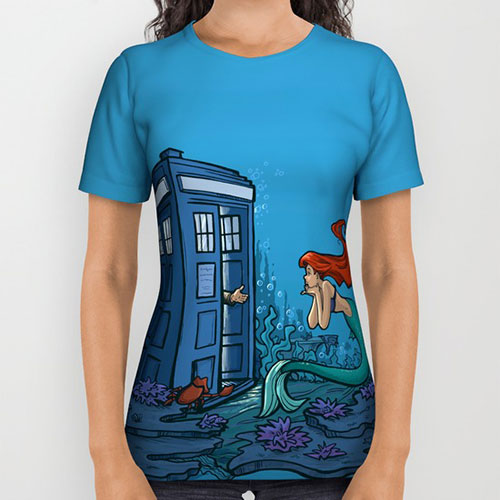 For the adventurers in all of us… no matter where we choose to go or with whom.
Harry Potter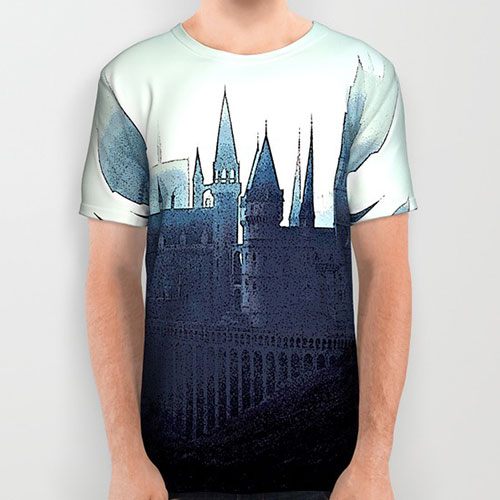 This Hogwarts print will welcome you home…to re-read the entire series again.
Sherlock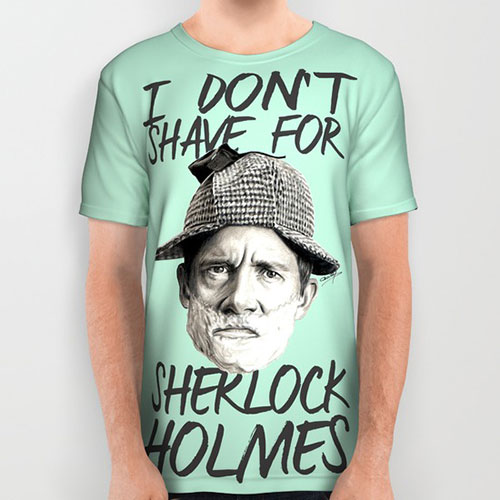 Even high-functioning sociopaths still want comfort and style.
Taylor Swift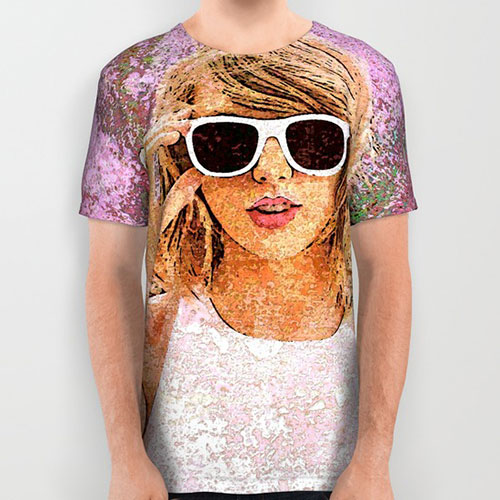 Works perfectly with that red-lip classic look that you like.
Jurassic World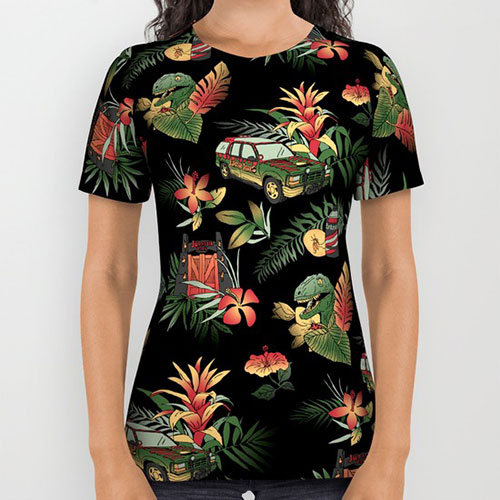 Very Nedy-chic. Perfect for ruining a completely good amusement park.
Pop R2D2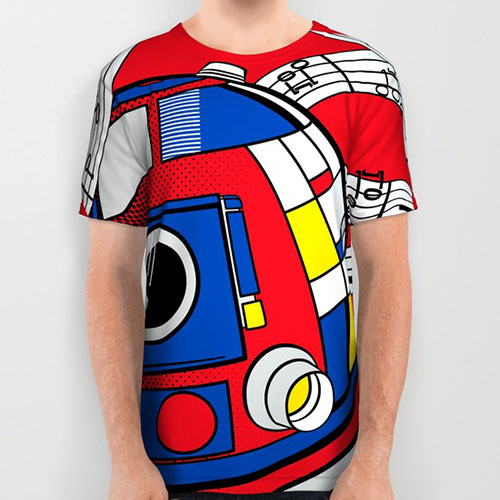 Now this is the droid you're looking for.
Nic Cage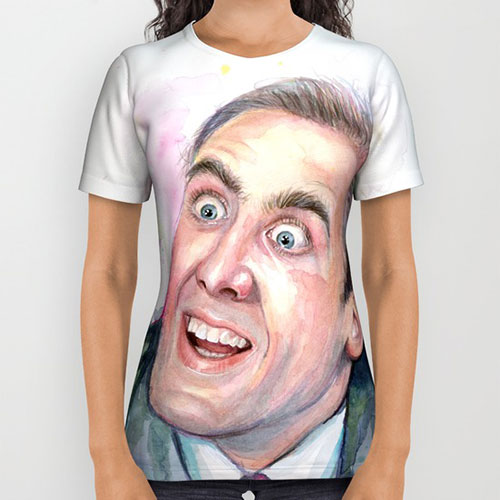 The real National Treasure.
Star Trek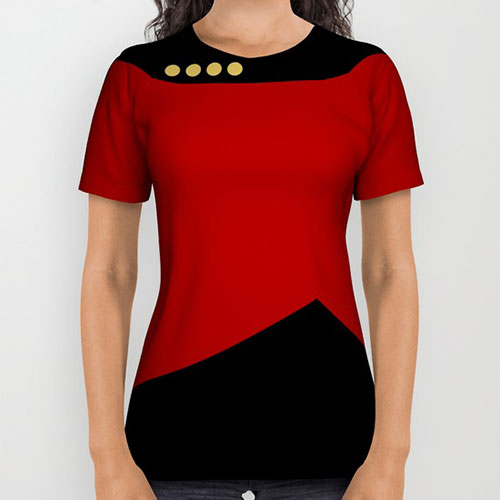 Unfortunately this is the only color available so…it's been nice knowin' ya.
Batman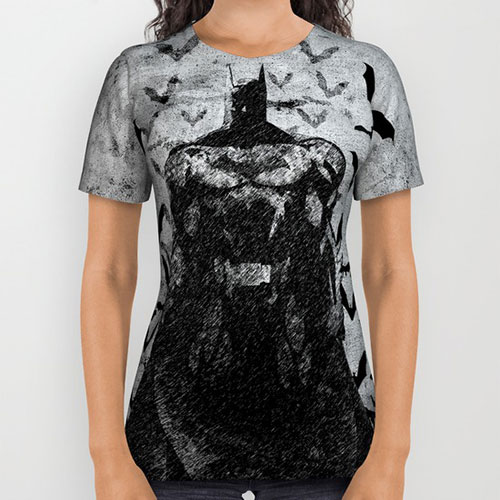 Some men just want to watch the world wear cool shirts.
Captain America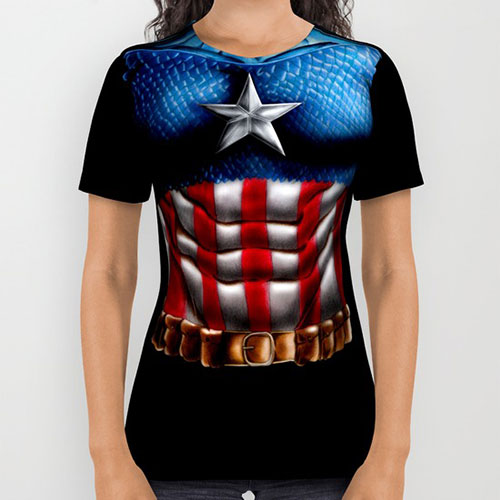 Who needs experimental mutation procedures to get those abs when they're built in?
Supernatural Time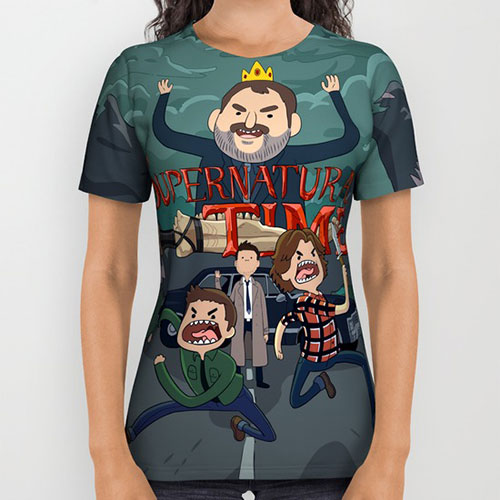 For those of you who didn't think Adventure Time was strange enough.
Steven Universe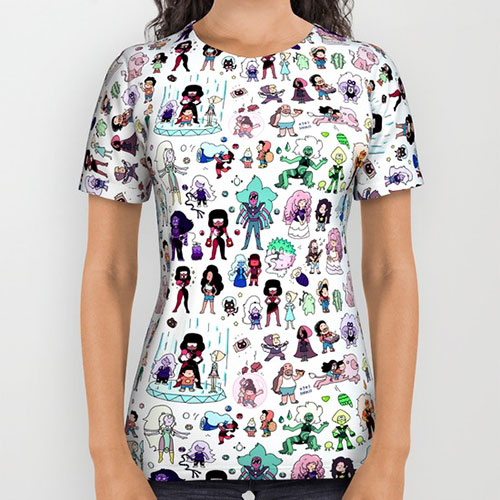 Made of breathable fabric for your bellybutton.
Orange is the New Black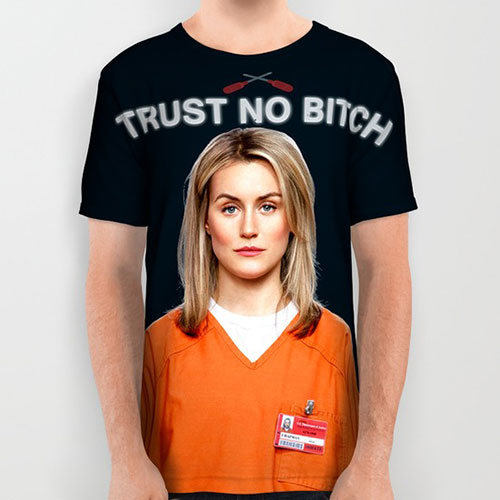 You're not ready to commit to a tattoo just yet so this shirt is a perfect substitute.
Daenerys Targaryen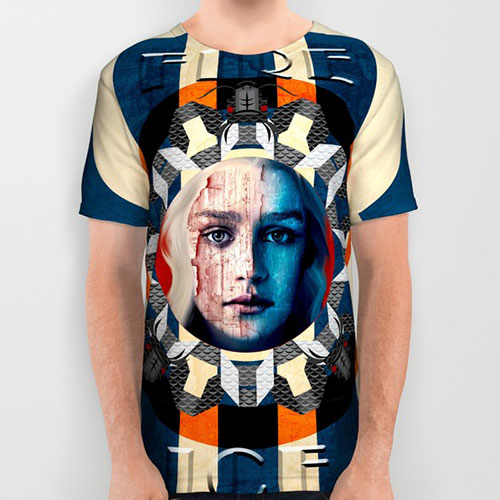 All men must die, but that doesn't mean they can't look good while doing it.
Mad Max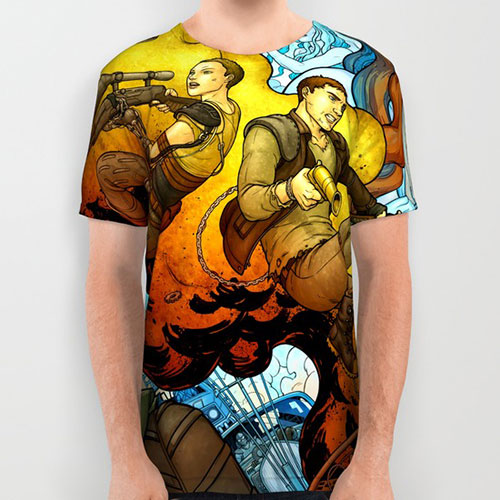 Perfect for all of your feminist dystopian rebellions.
Inside Out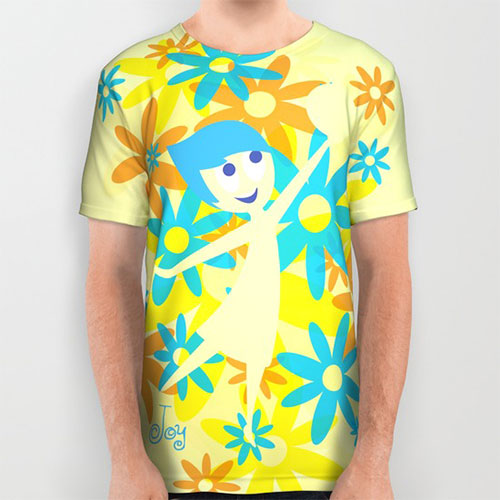 It's impossible to be sad while wearing this shirt.
Teen Wolf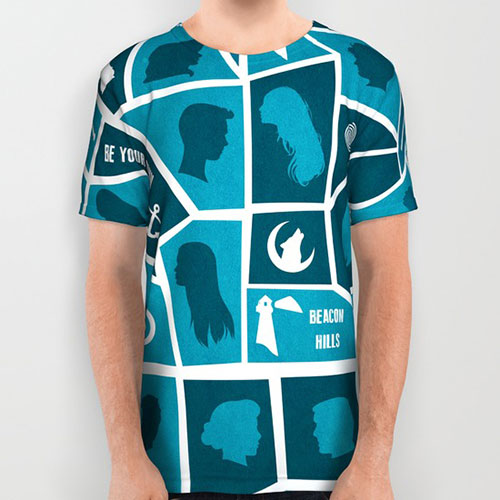 Get this for your favorite sour wolf.
Ant-Man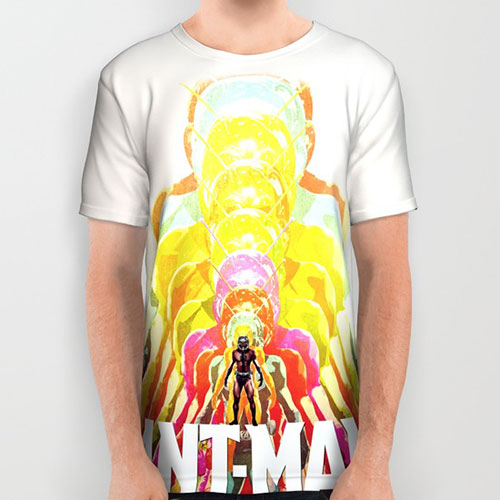 Don't worry, it comes in all sizes.
Society 6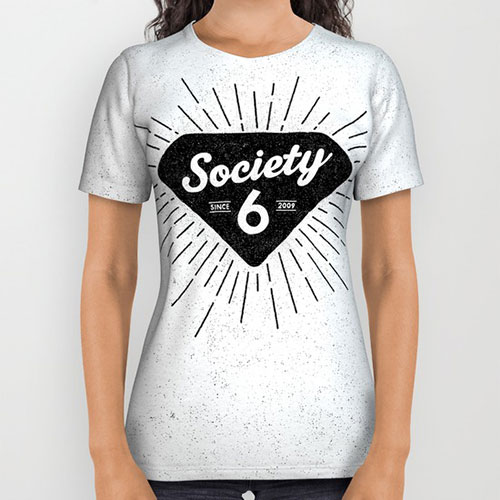 For the Fandom Fandom!