You guys, Society6 has leggings now
We've been buying our favorite fan artists' work from Society6 for years on t-shirts, mugs, posters, prints, and tons of other things. But now Society6 has come out with a line of leggings and we can't get enough.
Here are 15 fandom-themed leggings to wear while binge-watching the entire series (again):
Star Trek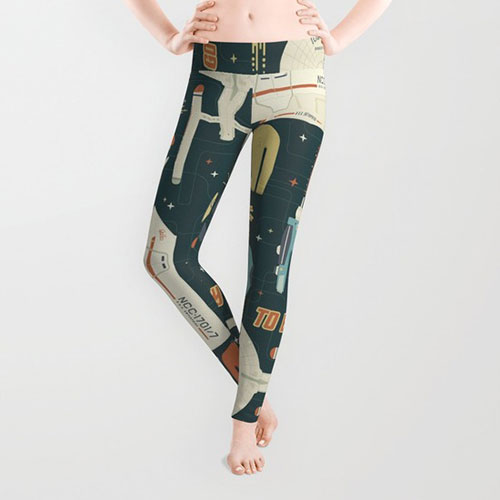 As long as you don't pair them with a red shirt, you'll be set.
Source: Tracie Andrews
Pixelated Conchita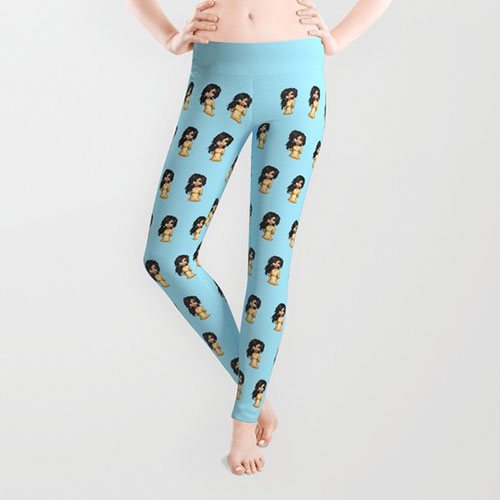 Eurovision 2015 is over but who could forget 2014's all star Conchita Wurst?
Source: Ilzev
Captain America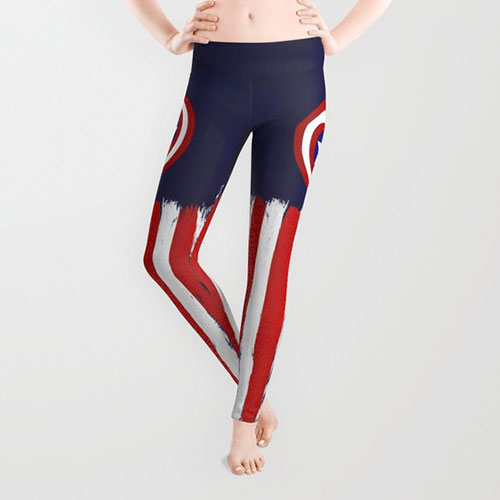 Steve Rogers would be much more comfortable if he wore these instead of that bulky armor. So flexible, so form-fitting…
Source: Some Designs
Twin Peaks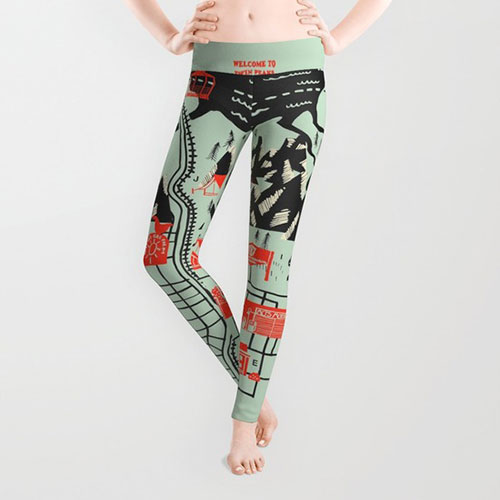 This map may not help so much with navigating the plot, but they sure look comfortable.
Source: Robert Farkas
Breaking Bad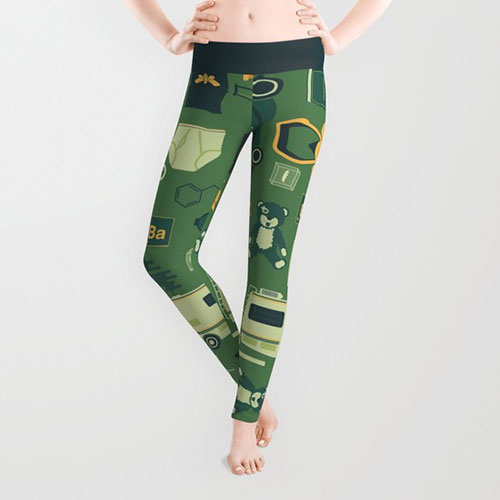 Something to wear over your tightie whities.
Source: Tracie Andrews
Sherlock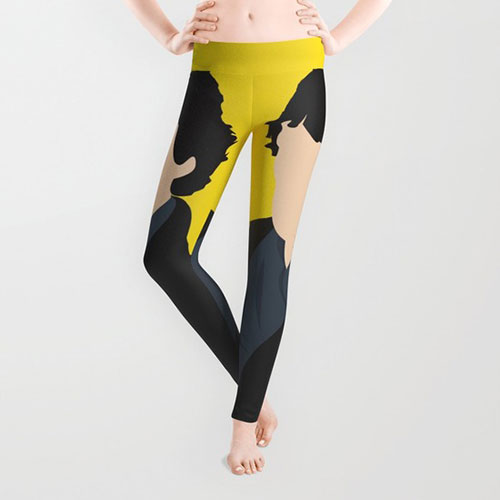 Wearing these helps with the pain of the three-year hellatus. You'll be emotionally destroyed, sure, but at least you'll be comfortable.
Source: Jessica Slater Design & Illustration
Treat Yo Self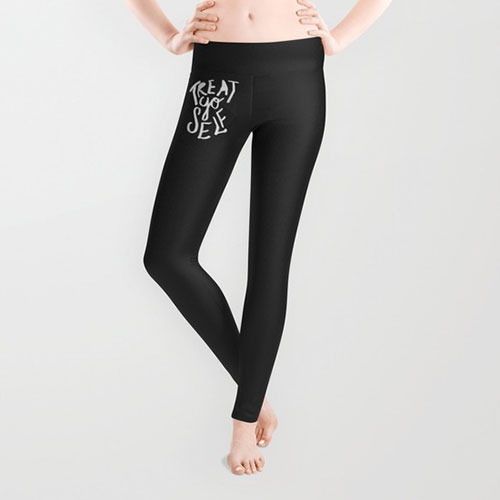 …to these awesome Parks and Rec inspired pants. Tom Haverford approved.
Source: Leah Flores
Guardians of the Galaxy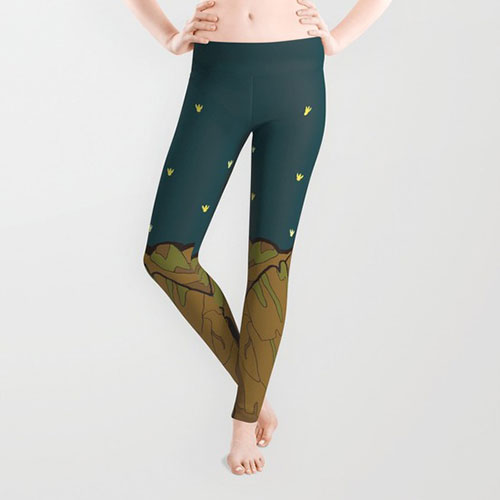 No actual trees were harmed in the making of these pants.
Source: Evannave
One Direction
The most comfort you can get after Zayn's departure.
Source: Ashley R. Guillory
Doctor Who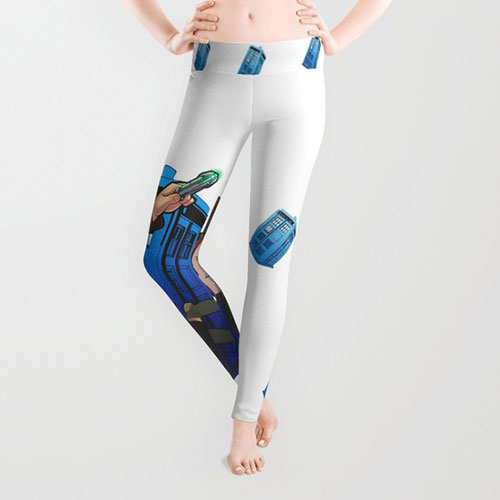 This design is bold, fun, and adventurous, just like The Doctor…
Source: Lucy Fidelis
Harry Potter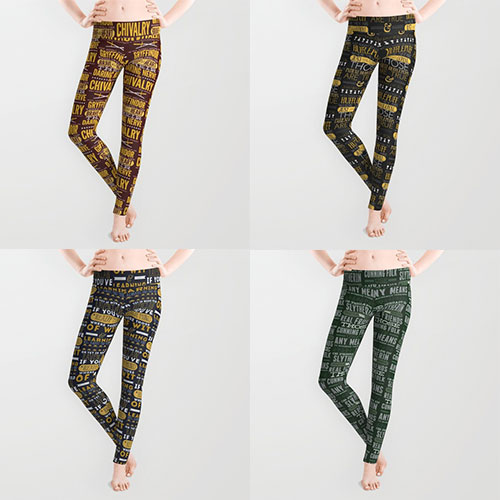 Represent no matter which house you're sorted into. Buy a pair for your Hufflepuff friend, you know they'd buy a pair for you…
Source: Dorothy Timmer
Game of Thrones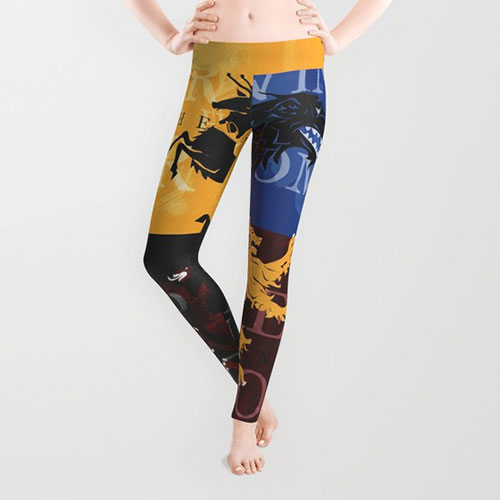 In the game of leggings, you win or you lie… down because you've had a really long day.
Source: Rose's Creation
Supernatural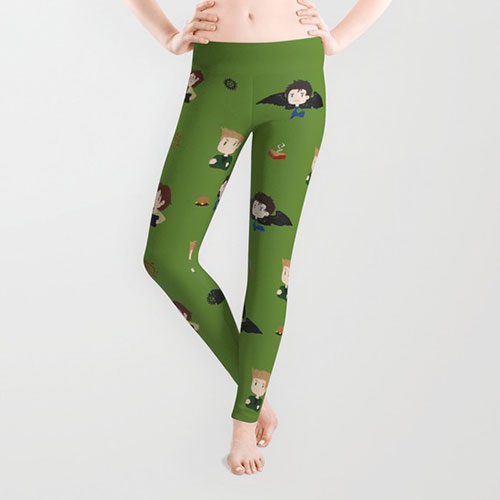 Because who hasn't wanted to get into Team Free Will's pants?
Source: Skart87
Pokémon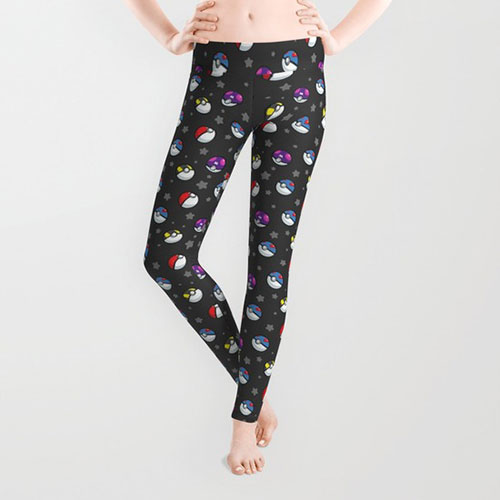 Gotta buy 'em all!
Source: Brittany M. Huskey
Star Wars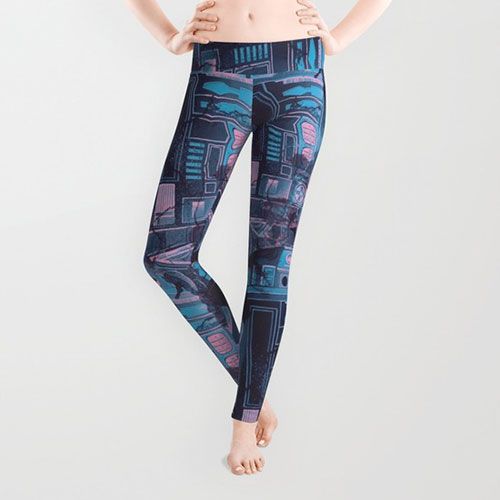 I find your lack of Star Wars leggings disturbing.
Source: Sitchko Igor