2014 Year in Review: The biggest fandoms in movies
With Marvel and DC releasing their scheduled films through the next three hundred years, there's not much surprise left in what films are coming to the theaters. But it's still impossible to predict which films will have the special mix of character, action, and shipping prospects to ignite a fandom, with all the fan art, fanfic, and wild headcanoning that fandom entails.
On the list this year are a few die-hard favorites alongside several newcomers. Read on to celebrate the year in movie fandoms with us.
6. The Maze Runner
The description of The Maze Runner reads like every fangirl's dream; a throng of cute boys doing manual labor and emoting while trapped together in a forest clearing. The shipping possibilities are simply too fertile to pass up. The Maze Runner books already had a strong and thriving fandom among YA fans, but the casting of fandom fave Dylan O'Brien elevated the fervor to new levels. The Maze Runner is actually a gut-wrenching thrill-ride about conspiracy, survival, and death, but you'd never know it based on the cast's behind-the-scenes selfies and videos. The cast went ham with press preparing for the release, interacting directly with the fandom and winning over hearts everywhere they appeared.

Image Sources, from left: Tough Cookie, BiliBili, emma-bluespirit
5. Frozen
It has been over a year since its release and FROZEN. IS STILL. EVERYWHERE. The beautiful animation, lovable characters, and incredible soundtrack Olaf-ed its way into the hearts of every child, teenager, adult, and senior citizen in the United States of Disney. I knew all the words to Let It Go before I had even seen the movie by immersion alone. Judging from the staying power of this movie – Frozen is over a year old and shows no signs of cooling off -- this may be one of those life-long fandoms. We'll be seeing Elsa dresses at parties for the next 20 years. But who can blame them? This one's too much fun to let (it) go.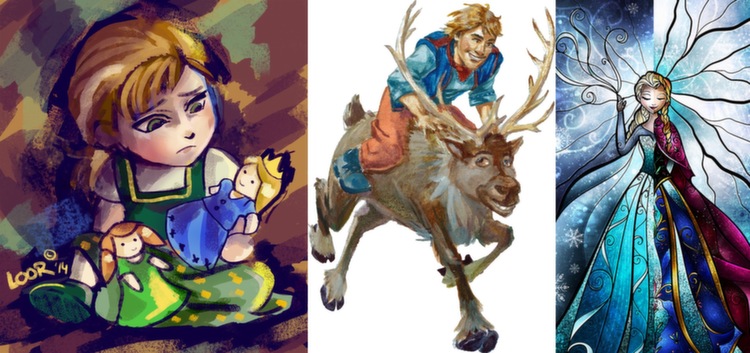 Image Sources (from left): Loor's Tumblr, Dag Art: WIP, Emerald Fragments
4. The Fault in our Stars
When The Fault in Our Stars book was released, it had a great edge up on other book fandoms because its author, John Green, already has his own thriving community of fans called Nerdfighters who were the first to embrace the book and turn it into a bestseller. From there, the fandom spread, because the story has a wide appeal -- everyone found something to love in the sweet, tragic love story between two teenagers with cancer finding strength in each other and themselves. John Green's significant online presence only helped secure his place in fans' hearts, as he uses his frequent YouTube videos to update fans on the progress of the film, talk with the stars, and interact with fans on Twitter and the fanhub Tumblr. When the film finally came out this year, those who read the book were already emotionally invested in the story because John had filled everyone's hearts with Hazel/Gus feels and then stomped on them. And while die-hard fans had high expectations, the TFIOS movie did not disappoint. We laughed, we cried, we swooned, and we reflected on the magic of John Green, co-President of Nerdfighteria, legend of YouTube, Godfather of Tumblr, king of the fandom.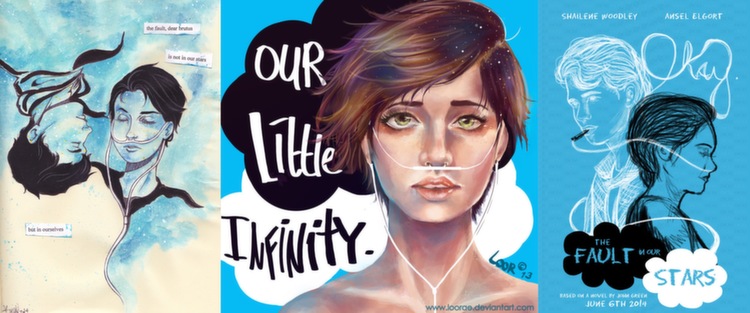 Image Sources (from left): The Next Supreme, Loorae, Grodanansnagel
3. Guardians of the Galaxy
We are so fortunate to live in the world during the time of Chris Pratt. He may have carried Guardians of the Galaxy in the beginning, but by the end of the film, fans had fallen in love with Rocket, Gamora, and the rest of the gang, especially Groot. The film had an addictive combination of thrills, quips, special effects, and that guy's leg. To measure how big of a success Guardians of the Galaxy was, take a look at the 300 million bucks it grossed, huge Internet fandom, and the revival of "Hooked on a Feeling" that was 100% due to our buddy Peter Quill. Though we have to wait quite a while for the sequel, I have faith that this fandom won't lose any steam.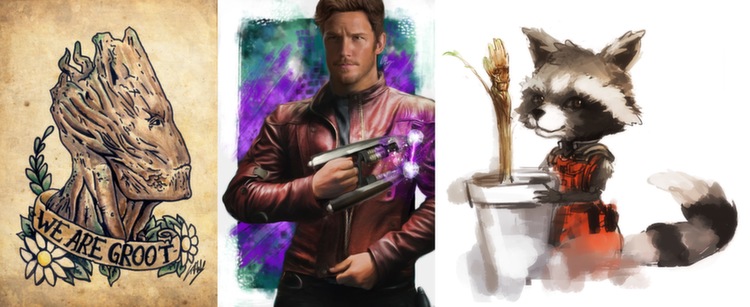 Image Sources (from left): Return of the Nerd-Guy, OxDN, arneipia
2. The Hunger Games
If you can't remember a time before The Hunger Games frenzy, that's okay, neither can Katniss. But like it or not, we're nearing the end. Fans have been waiting all year for Mockingjay Part I, and after experiencing how dark, dramatic, and epic it was, the excitement for Part II is amplified even more. Part of what makes this book-to-film series work so well is the amazing cast -- I'll be thanking the casting gods for Josh Hutcherson as Peeta as long as I live. The cast is not only talented and dedicated, but they also happen to be funny and adorable in real life. J-Law wins over hearts with her just-like-us red carpet antics, and her offscreen chemistry with Josh Hutcherson is too much fun to look away. Plus, Natalie Dormer rocks a haircut that made a thousand fangirls question their sexuality. Mockingjay has spawned insane box office success, fan art, and even lent the iconic three-finger salute to a real world revolution in Hong Kong. The power of the fandom is real, my friends.

Image Sources (from left): varsha vijayan, hobby-tribut, thresh the sky
1. The Avengers
Feels unfair that the top spot should go to a superfandom that actually encompasses the Thor, Hulk, Iron Man, Captain America, Hawkeye and needs-her-own-movie-stat-Black Widow fandoms? Blame it on Marvel and Joss Whedon, who so successfully merged all your favorite characters into one action-packed yet hilarious film that still delights fans even two and a half years after it was released. In 2014, most of the fandom fervor circled ole Cap and his frienemy Bucky Barnes. The shipping was strong with that duo, and if you'd like to look up the fanart for that coupling while at work, you should consider putting your safe search on. Although Chris Evans and Sebastian Stan have been all over the Internet this year, the rest of the Avengers have not been forgotten. Behind the scenes pictures and videos from the Age of Ultron are surfacing, and buzz is building for the summer release. If fervor stays at these levels, The Avengers may just take top fandom next year as well.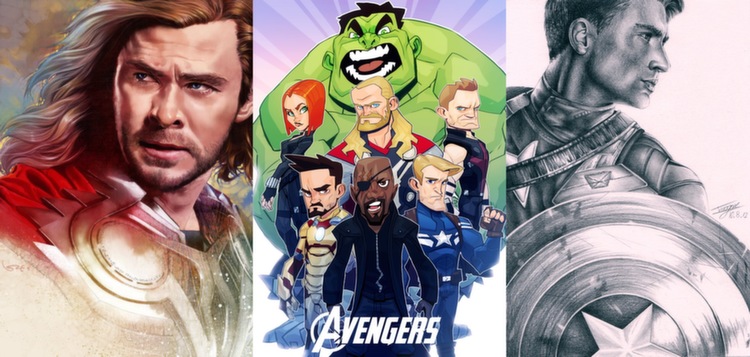 Image Sources (from left): Ishgsk, Max Grecke, SnuffleBunny
Honorable Mentions
The Hobbit
For the last two years we have had an absolute influx of Hobbit. Whether you're an OG Lord of the Rings fan, or a Sherlock fan who'll support anything Martin Freeman does, members of The Hobbit fandom have had a ton to celebrate lately. Lucky for us, the fandom also happens to be super passionate and super creative, bringing us some of our favorite fan art of the year.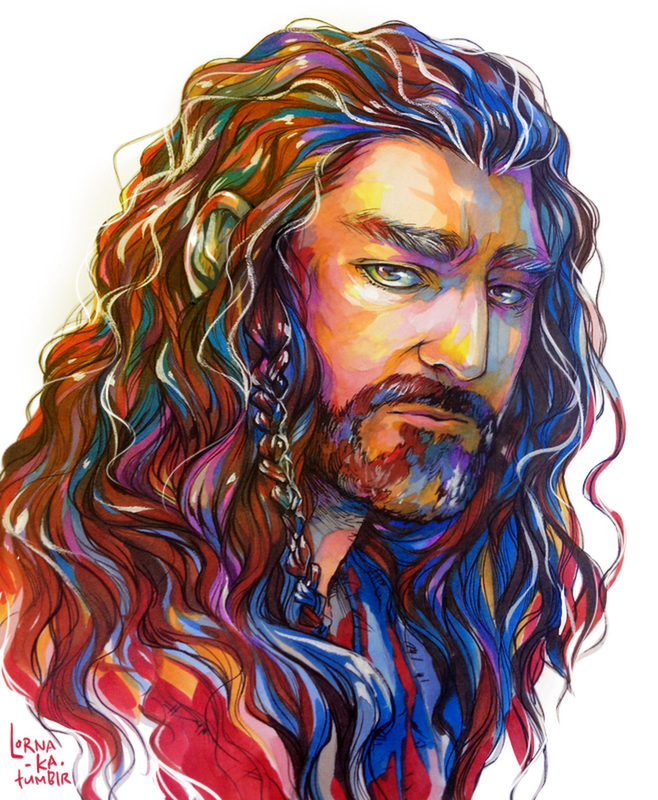 Image Source: Lorna-Ka
How to Train Your Dragon
How to Train Your Dragon is another example of a supposed kids movie that ended up sparking a fandom of teenagers, 20-somethings, and real adults. It may look like a kids movie, and may even sound like a kids movie, but it's not viewed like a kids movie, and certainly not shipped like a kids movie (hoo boy). With another movie on the way, the fandom is growing, just like Toothless.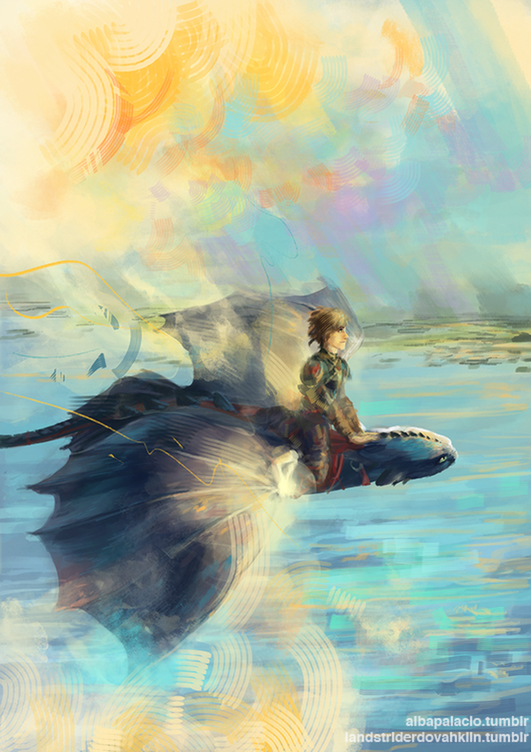 Image Source: Alba Palacio
Harry Potter
You may be asking what Harry Potter is doing on this list because there hasn't been a Potter movie in theaters since 2011. Well, there are more Harry Potter books in the world than bibles, so don't expect it to go away anytime soon. The passion for these movies and books has not skipped a beat, and JK Rowling can't stop throwing more fuel on the fire with additional materials regularly released on fan hub Pottermore. Plus, a new movie in the Harry Potter universe, Fantastic Beasts and Where to Find Them, will be released in 2017. This fandom is flying higher than a Nimbus 2000.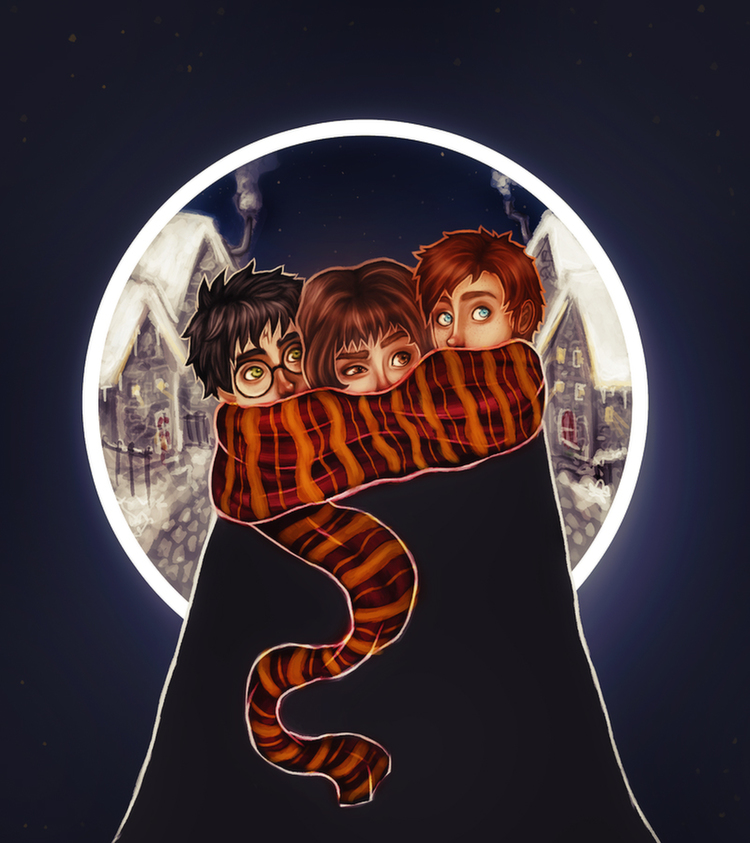 Image Source: Star Sketches
Star Trek
The Star Trek fandom is beautiful union of young and old, male and female, nerdy and super nerdy. The fandom has earned a spot on this list for a few reasons, one being that they created the original ship, Spock/Kirk, that started them all. In addition, the recent revival of the Star Trek fandom after the 2009 film has spawned a huge internet community that put out an impressive array of fan art, and of course, fanfiction.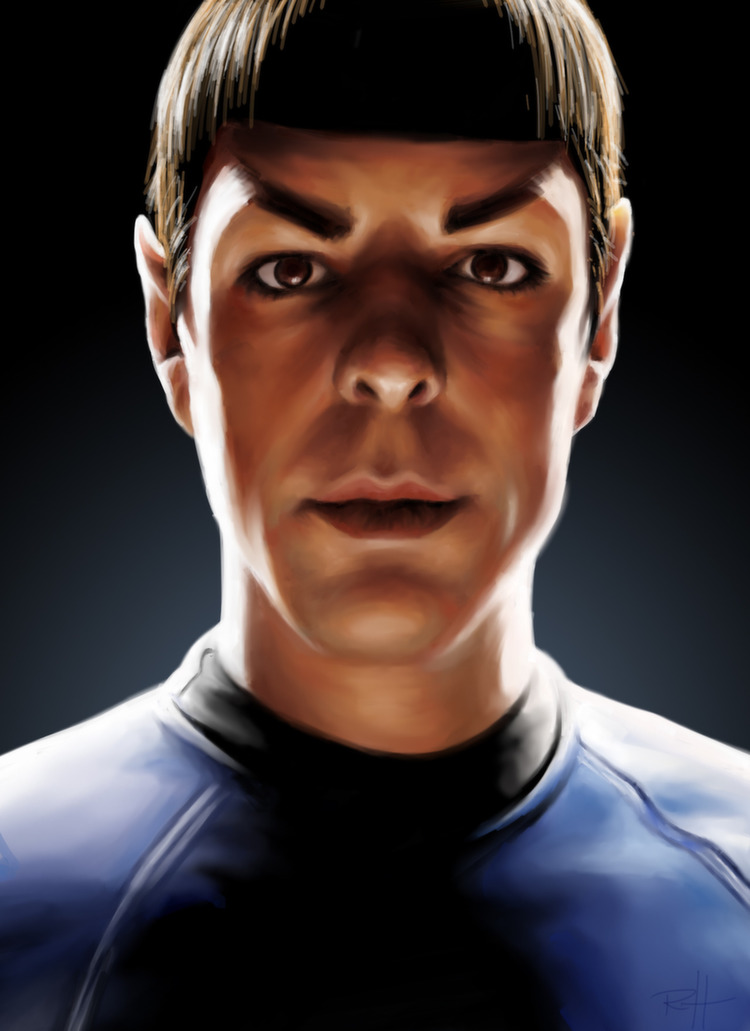 Image Source: Sherlike
Have an issue with any of our rankings? Take it up with the writer on Twitter @shutupshelbyy.