You'll love this new webseries full of Hobbit smut and gay romance
Three years ago, Laura Jordan discovered fanfiction. She had just seen The Hobbit, fallen in love with Richard Armitage, and headed deep into the most wonderful corners of the internet.
"I found some stories people had written about the character he played in The Hobbit - Thorin Oakenshield. Stories where Thorin and Bilbo Baggins, the eponymous hobbit, would kiss. In fact, they did a whole lot of things. SOME PEOPLE EVEN DREW PICTURES OF THEM DOING THOSE "THINGS," TOO!"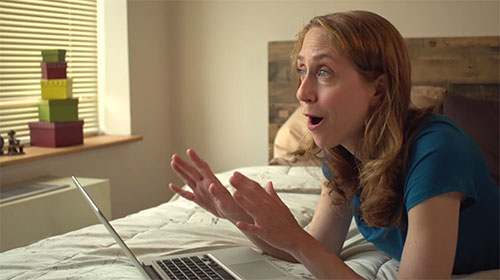 It's a story familiar to so many people who watched a movie and then found themselves all of a sudden neck-deep in the sort of obsessive fandom that doesn't easily wash off. What makes Jordan's story different, though, is what she did next. An actor and writer, Jordan turned her experiences into a webseries.
OTP: One True Pairing is the completely delightful webseries about Shelia, a divorced single mother, who pairs up with Peter, her gay former child actor internet friend, fanfic writing partner, and brand new roommate. The two write smutty Hobbit fanfiction together, and if you're wondering, "is it tv smutty or smutty smutty?" It's smutty smutty. You'll like it.
The show features an on-target cast including Glee's Jonathan Groff, and a smattering of other New York actors you'll love to hear chatter about slash fiction. For a topic that doesn't get a lot of love from the mainstream media, OTP does a wonderful job of humanizing, and finding the humor in the world without mocking or making light of the culture of fanfic.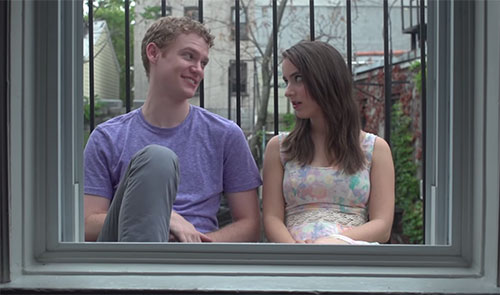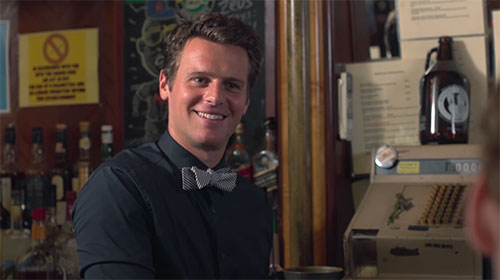 The series just completed a successful Kickstarter campaign to fund season two, so more episodes of the show are guaranteed.
Watch the first episode now: