What's your dream cast for the next Hollywood all-female remake?
The all-female Ghostbusters remake looks incredible. So incredible, in fact, we got to thinking why this doesn't happen more often?
Here are some of the other buddy comedies we're dying to see remade, and what women we'd cast in them.
1.MEN IN BLACK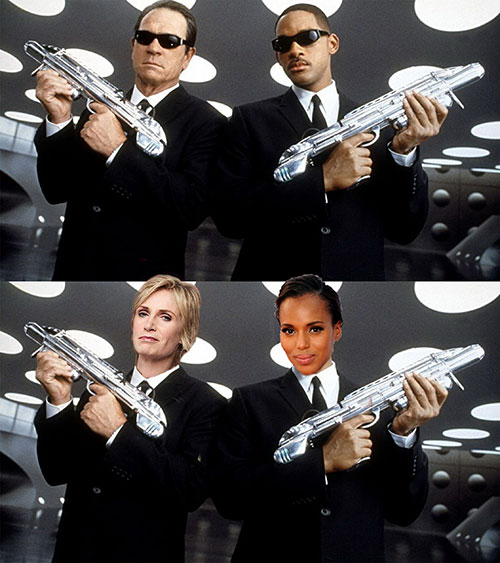 There's no reason we shouldn't have the world's best buddy comedy remade with some of the world's best ladies. (We all know Kerry Washington was put on this earth to kick alien butt.)
Cast: Kerry Washington and Jane Lynch
2. DUMB AND DUMBER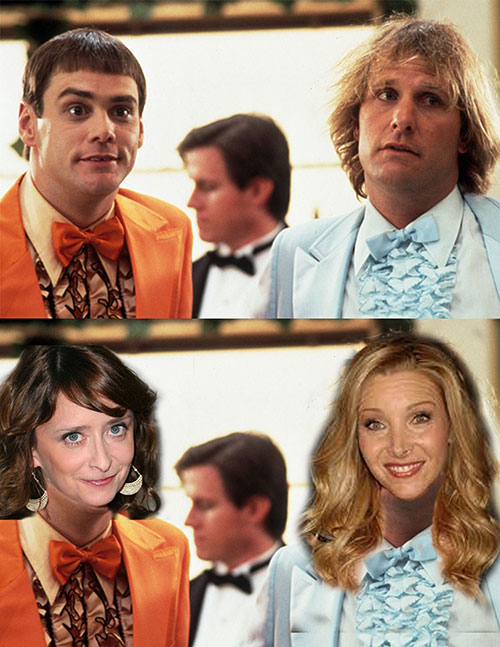 As good a job that Jim Carrey does playing a buffoon, certain ladies could make this movie even better.
Cast: Rachel Dratch and Lisa Kudrow
3. THE BIG LEBOWSKI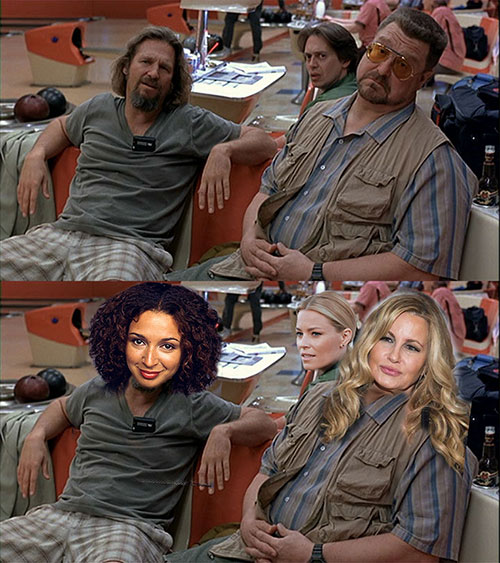 We know Maya Rudolph would make a great stand in for "The Dude" in this stoner comedy classic.
Cast: Maya Rudolph, Jennifer Coolidge, and Elizabeth Banks.
4. THE HANGOVER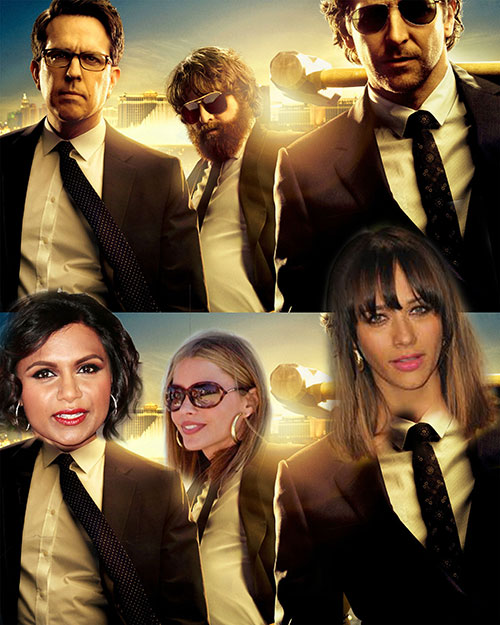 We'd give anything to watch these gals drunkenly stumble around Las Vegas after a killer bachelorette party.
Cast: Mindy Kialing, Rashida Jones, and Sofia Vergara.
5. GRUMPY OLD MEN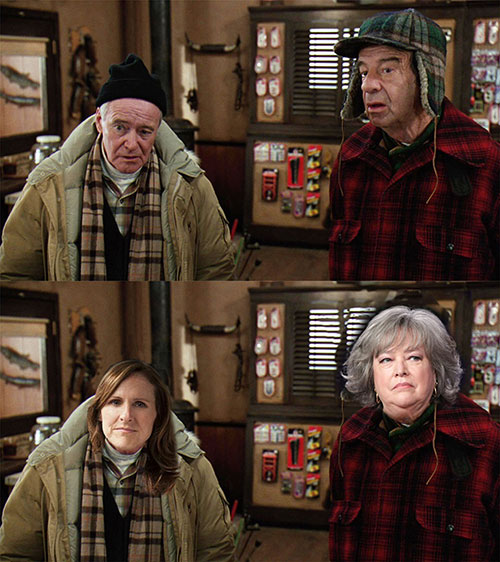 Laughing at old men is something anyone can enjoy. Why not laugh at some of the badass older ladies out there?
Cast: Molly Shannon and Kathy Bates with a guest appearance by Betty White.
These were just a few of our ideas, comment your dream female remakes and cast ideas below!
Image Attributions: