Quick! Before You Grab a Pumpkin Spice Latte, Have One Last Wet Hot American Summer
A brief preface: Wet Hot American Summer holds a very special place in my quirky-comedy-obsessed heart. Through a series of strange events, I was actually living at Calamigos Ranch—the new "Camp Firewood"—during production, in a cabin with some of my classmates. I was only a five-minute walk from set, and it took every ounce of self-control I had not to wander over to see what Amy Poehler was up to each day (NOT easy!). While I'll cherish my summer memories, I'm happy to remind myself – and you – that summer is only a stream away.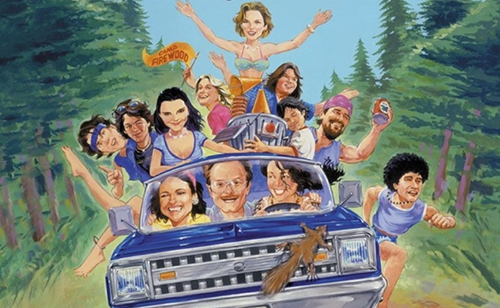 Image Source: Tubefilter
This year, as most of us die-hard, low-budget comedy fans are aware, Wet Hot American Summer came back to Netflix with a bit of a unique twist. Almost 15 years after the original film was released (with a not-so-great reception, by the way, since little did we know back then that Amy Poehler and Bradley Cooper would turn out to be…well, themselves), the now-all-star cast was rounded up again and sent to Calamigos Ranch in Malibu, CA to shoot a one-time, eight-episode series. Huge props need to be given to David Wain for managing to pull EVERY member of the original gang from their busy schedules to revisit the now cult classic— in addition to the aforementioned Poehler and Cooper, Paul Rudd, Elizabeth Banks, and Jason Schwartzman also claimed their places amongst the list of now-celebrities that came back for another round of shenanigans as camp counselors.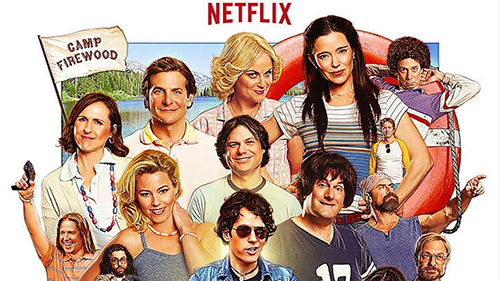 Image Source: Movie Pilot
What's interesting (and slightly genius) about this new addition to the Camp Firewood '81 adventure is that it tells the original story backwards. The 2001 film was set on the final day of camp and gave us a look at the last hurrah of the summer through the eyes of the counselors. The new Netflix series, appropriately, is subtitled First Day of Camp—you do the math. But this clever addition has changed the way viewers today are experiencing Wet Hot: Millennials who might have been a bit too young for the R-rated film are now being lured in by the Netflix series, with the promise of an incredible cast and hilarious antics, and then later returning to the original film to see where it all began. This means that an entirely new generation of viewers is being given the opportunity to experience the franchise back to front, like a proper prequel.
This is how I personally was exposed the Wet Hot franchise, by first watching all eight episodes of First Day of Camp and chuckling at the completely absurd plot line (get ready to MAJORLY suspend your disbelief—I mean, H. John Benjamin as a can of vegetables…? What?!), and the established, now middle-aged actors playing 16-year-olds. It was funny because it was so ridiculous, but then everything clicked as I went back to watch Last Day of Camp. I was laughing uncontrollably, already knowing how these characters' stories began and what events took place to lead up to where they found themselves on that last day. I was able to put together the jokes from the Netflix series that seemed more obscure and out-of-context, and finally understood the cleverness and hilarity behind it all. It utilizes the passage of time and nostalgia as part of the joke—growing the cult as it brings in a whole new generation (mine) into the blistering excellence that is Wet Hot American Summer.
So, put down that Pumpkin Spice Latte, and fire up some wienies on the grill – there's no better time to binge on Wet Hot American Summer: First Day of Camp if you haven't already (or honestly, even if you have). Let us know what you think!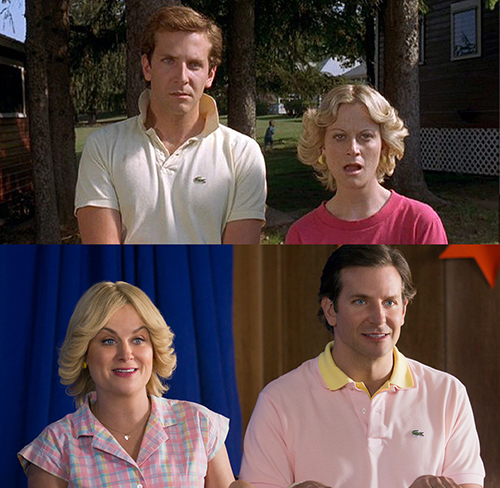 Image Source: E! Online